Category Archives:
History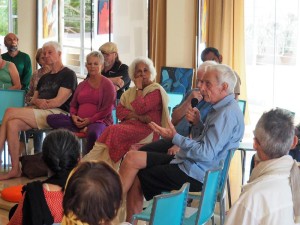 In September 1988, the Government of India protected Auroville by passing a unique Act of Parliament, the Auroville Foundation Act,1988. Alain Bernard, Frederick, Pashi and Paulette shared the background facts, anecdotes and personal experiences of the circumstances of the times in which Auroville was at stake. Listen to first-hand memories of meeting president Indira Gandhi without prior appointment or to the process of drafting the Act within two days and the actual adaptation of the Act which passed unanimously in both Houses of Parliament.
The CAT session took place in Unity Pavilion on January 31st, 2017.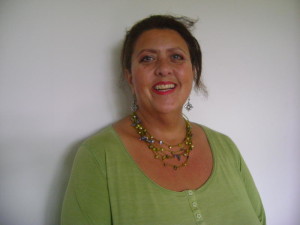 Despite the rain , this Sunday morning Jenny Mallin has visited us in our studio and shared with us some insights on her beginnings of the book - Grandmother's Legacy, which was recently published in England. Jenny herself will present the book in the afternoon at the Pavilion of Tibetan Culture in International Zone from 4pm onward. . The story of the book brought Jenny once more to India where she has planned to travel through five cities where her five grandmothers have been living - Dehli, Mumbai, Bangalore, Chennai and Pondicherry. Whilst traveling she is presenting the book, and today's presentation will be the only one in the area.
book is an amazing, multifold document of certain era , place with its intimacy of family cooking and eating habits. A legacy which should not be forgotten.


http://www.indianmemoryproject.com/150/

http://www.bangaloremirror.com/columns/sunday-read/A-delectable-legacy/articleshow/48127080.cms
This morning we were graced by the visit of Michel Danino, who actually has started his life in India in 1977 in Auroville, where he was active with writing, and translating of Sri Aurobindo and The Mother. In short interview we talked about his very active life , and projects he is passionate about. And indeed the passion of history of ancient civilization might have lead him to come to India in the first place. Today he will share with the community at Pavilion of Tibetan Culture in International Zone a lecture -"Can Ancient India Help Today's India".
Une introduction sur la vie de notre chroniqueuse Gangalakshmi et son parcours à Auroville.
An introduction of our contributor Gangalakshmi's journey to Auroville.
Gangalakshmi presents over 80 recordings in French, of her reading titles from; Sri Aurobindo, The Mother and Satprem under the title 'Selections par Gangalakshmi' on Auroville Radio.