Today's musical edition features tracks from Cyril Diaz, The Mighty Sparrow, Lord Invader & His Calypso Rhythm Boys, Mighty Dougla, Round Table Knights Vs Bauchamp and more .... Carlos Malcom , the father of reggae, and more. Calypso is a style of Afro-Caribbean music that originated in Trinidad and Tobago during the early to mid 20th century. Its rhythms can be traced back to West African Kaiso and the arrival of French planters and their slaves from the French Antilles in the 1600s.
The music, which drew upon African and French influences, became the voice of the people, and was characterized by highly rhythmic and harmonic vocals, which was most often sung in a French creole and led by a griot.


tracklist
Cyril Diaz & His Orchestra - Voodoo
Young Tiger - Calypso Be
Mighty Dougla .- Exchange No Robbery
CHARLIE BINGER & HIS QUARTET - Jamaica Is The Place To Go
Dandy Crawford - Matilda Matilda
Lord Kitchener, London Is the Place for Me
Young Tiger - I Was There (At the Coronation)
Azie Lawrence & Carib Serenaders - West Indians In England
Lord Creator - Independent Jamaica
Carlos Malcom & His Afro Jamaican Rhythm - Elena
John Buddy Williams Band - Saturday Night Blowout
Mighty Bomber - Mamaguy
Lord Nelson - King Liar
Small Island Pride- Taxi Driver
Lord Creator - Kingston Town
Carlos Malcolm & his afro jamaican rhythms - Skaman
Count Lasher and His Calypso Quintet - Perfect Love [10 inch]
Don Drummond - ovellanegra.
The Mighty Sparrow- Congo Man
Baron - Feeling It
Last night at Bhavishyate, Bharat Nivas, Pavilion of India visiting guest artist from Mumbai Manisha Joshi gave a beautiful classical Hindustani music recital. Later her students joined her on the stage, and we had a chance to hear a fusion of Celtic flute music with Indian tradition.
Event was organised by Bharatnivas Cultural Coordination Group

Manisha Joshi is a singer based in Mumbai, learning music from her childhood; she has been trained under Sri Madhukar Khadilkar, Sri Raghunandan Panshikar and now Srimati Devaki Pandit. Both her Gurus are disciples of Padma Vibhushan Ganasaraswati
Kishori Amonkar. She learnt nuances of light music from Pandit Yashwantdeo Dev and her husband Milan Joshi, also a singer and musiccomposer. Manisha works as professional singer in Mumbai lending her voice for Marathi film playbacks, jingles, music shows and concerts of Hindustani and light music. Teaching is her passion and she is happy to be volunteering as a music teacher during her present course of her stay in Bharatnivas.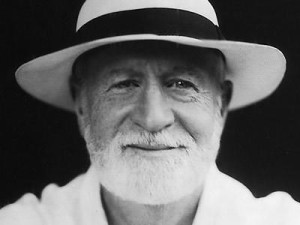 A tribute to 'the Jazz Sage' Mose Allison, who passed away yesterday morning (15th November 2016) at age 89. Allison struck the perfect balance between New York hipster cool and down-home Mississippi folk wisdom, as he straddled the line between Delta Blues and Modernist Jazz with an easy unpretentiousness. Here are some of of his recordings - the word from Mose himself as well as lovingly crafted renditions of songs by Willie Dixon, Percy Mayfield, Willie Love, Sonny Boy Williamson, Duke Ellington, Johnny Fuller and Ray Noble. Musical edition features almost an hour of Allison wonderland!

tracklist
I Don't Worry About A Thing
Young Man's Blues
Parchman Farm Mose Allison Sings 1959
the seventh son
That's All Right
I Love The Life I Lead
Mose Allison Trio - Prelude To A Kiss
If You're Goin' To The City
Foolkiller
Trouble In Mind
Your Molecular Structure
Monsters Of The Id.
My brain
I'm Not Talking
If You Live
Certified Senior Citizen
What's With You
Baby Let Me Hold Your Hand
I Love The Life I Live.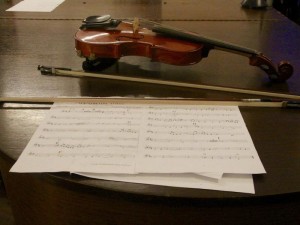 Students from Australia's Queensland Conservatorium of Music,
currently visiting Auroville with their Professor Kim Cunio and Charulatha Mani, Chennai's highly acclaimed Carnatic singer.

Hear selections from Bach, fine South Indian classical music,
new music from some of Australia's brightest young composers,
and a special treat: an interactive version of Terry Riley's famous minimalist Indian homage, "In C".