Category Archives:
Economy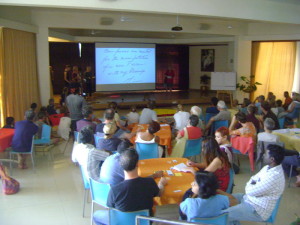 Well attended 2nd CAT (Create Auroville Together) yesterday at Unity Pavilion with the title "Where we are to Where we can be... " has brought forward some fresh and "new" ideas. Partialy meeting, partially barnstorming workshop in groups, has united different members of the community in the quest to look at our vital part of our life - economy.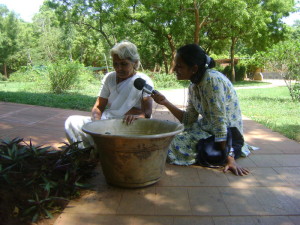 While Susheela was on her usual morning ritual of grooming the plants outside Town hall, I had an opportunity to hear her story of how she came to Auroville and she opens up on how happy and contented she is here.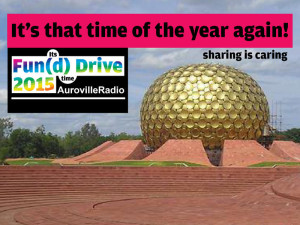 Progress report of the Radio Fund Drive; a big thanks to the many donors that have contributed so far. You have helped us reach close to 20% of our targeted goal.
Our aim for the upcoming year is to raise 850,000 Rs or 13,000 US $ and every amount small or large helps us to get closer. Thank you for your support and for lending another kind of "voice" to the radio!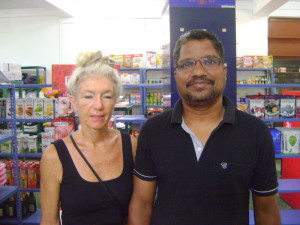 H.E.R.S. - Helath, Education, Research, Service has started couple decades ago with a humble man Vinodh, who passed last year, and left behind him a gap, and unfinished dream. Team of H.E.R.S. started a "paradigm" shift this summer with first finishing the exposed beam , followed by redoing couple of wall , painting the whole space white ( what ultimately brought LIGHT in) .... and added new spacious black granite counter.
In a short interview with Gillian, Tulsi and Roy (team members along with Kumar and three girls) we hear what is going on and what plans they still have ahead of them in order to serve the community as they would like to.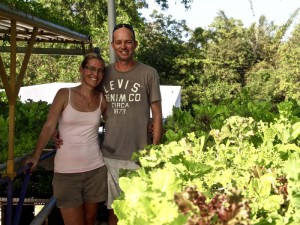 Akash and Monica have been experimenting with hydroponics and aquaponics for several years and they now share their latest research on urban rooftop farming using hydroponics. They have been growing mainly greens such as lettuce and arugula and hope to continue growing throughout the year.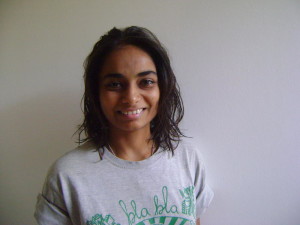 Interseting interview with Natsha who works as secretary at Integral Entrepreneurship Lab and is a link between them and Youth Link.
At the end of the last month they have organized workshop on economy for Youth. How is Youth involved in economy? When the Youth Link was trying to organize the management apprenticeship for youth, they have discovered that our youth does not know much about our economy landscape.
....
Natasha shares with us how was the workshop organized, and amongst other tells also that youth was very interested in the topic. For that reason they will prepare the next sessions on it.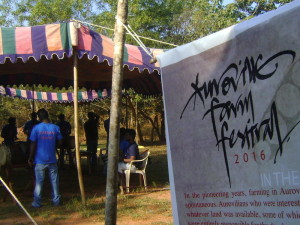 In the week before at the 15th of January the biggest Indian Festival of Pongal takes place, Auroville Farm Group organized their Pongal Farm Festival. They offered two days with presentations of the organic farm work in Auroville, gratis food (including, what else, Pongal rice), live music, information desks and food associated plays for children. A Documentation of the second day.