Category Archives:
Economy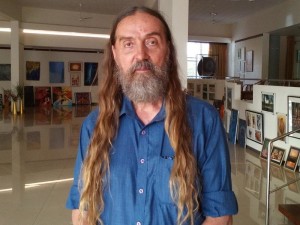 The BCC has taken an initiative to hold open meeting with the members of the community, in their effort to make matters more simpler. The presentation speaks about the accounting performance for the year 2016-17 in comparison to the previous year, 2015-16. The presentation was given jointly by members of Budget Cordination Commitee, BCC, which is a sub group of the FAMC, member from Human Resource Team, HRT, which is subgroup to BCC. This is seen as a healthy move and generally in a good direction as during the presentation it was noticed, community members were able to share their grievances but also were able to seek relevant information, thus strengthening the notion of transparency of the systems. Many suggestions were provided to the presenting group by the members attending the presentation which indicates such presentations act as a bridging instruments and should be encouraged. A major topic of the discussion was the status quo of maintenance and the policies surrounding it, a notion was passed around to have a study group formed which can formulate and help finalize maintenance policies which the community at large can comprehend and are in line with the ideals of Auroville.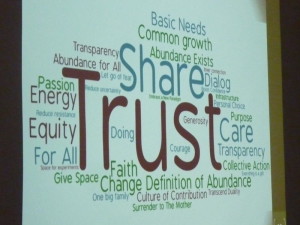 At the Unity Pavillion, on the 19 December 2016, CAT (Create Auroville Together) brought together a collaborative space for innovating a new economic paradigm to help manifest the Dream.
After the initial presentation, the atmosphere became quite heavy with Aurovillians and Guests strongly voicing their negative feedback, at this point the recorder strangely crashed and upto that point the audio was lost ...... But later after the small groups of Guests, Volunteers, New Comers and Aurovillians had sat together sharing visions and ideas the atmosphere changed and a feeling of hope arose into the space ..... listen to what they had to say....... the Divine speaks through many mouths.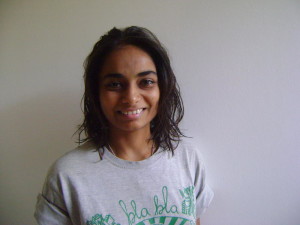 Interseting interview with Natsha who works as secretary at Integral Entrepreneurship Lab and is a link between them and Youth Link.
At the end of the last month they have organized workshop on economy for Youth. How is Youth involved in economy? When the Youth Link was trying to organize the management apprenticeship for youth, they have discovered that our youth does not know much about our economy landscape.
....
Natasha shares with us how was the workshop organized, and amongst other tells also that youth was very interested in the topic. For that reason they will prepare the next sessions on it.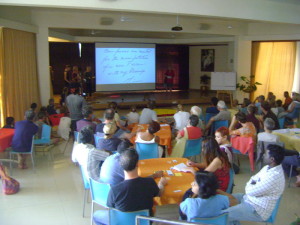 Well attended 2nd CAT (Create Auroville Together) yesterday at Unity Pavilion with the title "Where we are to Where we can be... " has brought forward some fresh and "new" ideas. Partialy meeting, partially barnstorming workshop in groups, has united different members of the community in the quest to look at our vital part of our life - economy.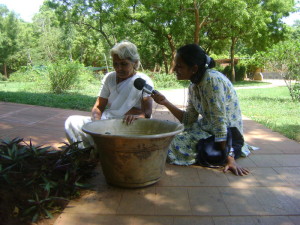 While Susheela was on her usual morning ritual of grooming the plants outside Town hall, I had an opportunity to hear her story of how she came to Auroville and she opens up on how happy and contented she is here.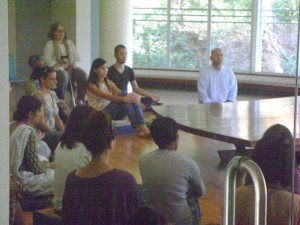 Nipun! Just as the name means, 'a clever man', Nipun Mehta was like a Santa Claus with fresh ideas. In an introduction meet, organized by Manoj Pavitran and friends. The Participating Aurovilians got a treat this christmas when Nipus, whose name literally means Rishi, talking about 'Gift Economy'. As Nipun suggests, we have many kinds of capital amount, to trade and deal in, money need not be the only option. Nipun along with his wife and brother started an organization, leading successfully in the world, 'Service Space'. The core principles of this organization are: 1. Totally volunteer operated 2. No fund-raising 3. Focus on small He emphasis on the point of positive volition is what is required to create the desired ripple effect. When we create the correct atmosphere, the desired mind set within society can be achieved. The meet ended with a BIG group hug and people signing up for the 21 day kindness challenge. Smile cards and other positive symbols where distributed amongst Auroville as a gesture of love, for all of us to Pay-It-Forward.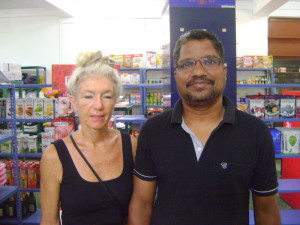 H.E.R.S. - Helath, Education, Research, Service has started couple decades ago with a humble man Vinodh, who passed last year, and left behind him a gap, and unfinished dream. Team of H.E.R.S. started a "paradigm" shift this summer with first finishing the exposed beam , followed by redoing couple of wall , painting the whole space white ( what ultimately brought LIGHT in) .... and added new spacious black granite counter.
In a short interview with Gillian, Tulsi and Roy (team members along with Kumar and three girls) we hear what is going on and what plans they still have ahead of them in order to serve the community as they would like to.