Category Archives:
Economy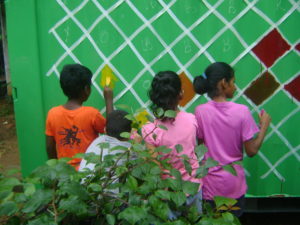 Listen to interviews from this year's Art Break coordinated by Auroville's own Art Therapist Krupa. She has created a wonderful space and opportunity for visitors and Aurovillians, family and strangers, children and parents to leave their mark on Auroville.
Mr. Rajendra Kumar P, an expert on GST from Chennai shared his insights at Unity Pavillion.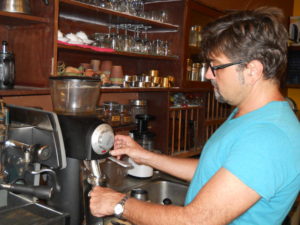 The Growing Culture Of Coffee In India

India is the sixth largest coffee producer in the world, and although the vast majority of Indians still prefer to start their day with tea, the trend of coffee consumption is changing in India. More and more European style cafés and eateries, where friends can gather and socialize over a cup of coffee, are now popping up all over urban India.
This café trend has introduced in India a variety of espresso, cappuccino, latte and more to people who had far fewer options before. Coffee drinkers now start to develop a palate for quality coffee and crave for more variety.

In the past, because coffee was seen as an export crop only, high-quality Indian beans were sold to European companies who would process them and blend them with other beans. Retailers would then import such products to sell to their own customers. Today entrepreneurs like Marc's Coffees are starting to change all of that.
A number of cafés today are popping up in cities all over India, buying and roasting Indian coffees especially for the domestic market.

India still exports almost 80 percent of the beans it produces, but in the past ten years, the consumption of coffee in India has increased by 40%.
For farmers, this recent domestic demand for coffee is giving hope of expansion and increased profit.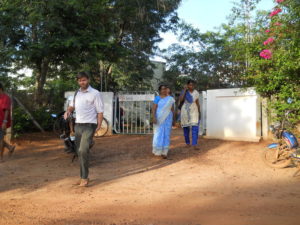 After the presentation at Unity Pavilion on GST held by CA. Rajendra Kumar P, (a practicing chartered accountant and senior partner of Sanjiv Shah & Associates, Chartered Accountants, Chennai, who is the Head-Indirect Taxation Practice of the firm) we stop some residents and ask their opinion about the new Goods and Service Tax for Auroville.
Through talks with Supriya, a ceramic artist, we get to know about herself, her studio and her arrival to the city of dawn.
Pottery is the craft of making ceramic materials into pots or Potterywares, one of the oldest occupations of humankind that involves physical, mental and spiritual activity which can give one great pleasure to give shape to clay and birth of a new life with the help of a wheel and a kiln.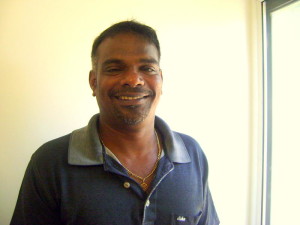 On Wednesday 10th of May at 6pm we are invited to the entrance of Mahalakshmi Park to witness official opening of new - The Neem Tree Eatery in Auroville. In short interview with Partha, one of the project holders,  we find out that the main inspiration behind the project was to offer mainly aurovilians healthy affordable place to eat. Project holders Partha, Min and Mahavir who cherish good home made meals,  has decided to offer food from different parts of India. In first months the Neem Tree Eatery will run between 6pm to 10pm, offering extra time for late comers, or those who like to attend cultural events in the evening. At the moment they can tend around 50 to 60 people, Desing of the building was done by Partha's wife Sonali(an AV architect) along with Min, keep it simple and beautiful taking in account the sustainability by use of recycled material. For the opening Partha promises us, and invite at the same time to taste some of the Indiand snacks and juices.