Category Archives:
Crafts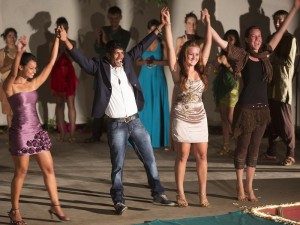 The students from Lilith apprenticeship program have presented their collections in Kalabhumi in Auroville, on 19 January 2013. The event was a great success! A supportive and enthusiastic crowd cheered and applauded to the models and designers. The designers Leela, Dasha, Ilango and Suhasini presented their creations to an attentive audience of residents of Auroville and guests. In the following links you can see some images shot by Coriolan: www.flickr.com/photos/coriolan/sets/72157632562549538 --> VIDEO by Manohar'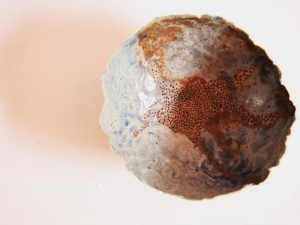 Priya Sundaravalli from Tamil Nadu is currently having an exhibition in Pitanga. Over 300 ceramic objects, which are all very unique, can be visited until the 24th of March. Her art is quite unusual and the thin shapes of her creations make the items look fragile. Instead of thinking and planning her work, she is trying to let her inspiration flow freely and allows herself to do whatever is coming up. If items crack she repairs them with a Japanese technique: 'Nothing is a defect, accidents are seen as part of what is supposed to happen.'
Exhibition at Pitanga from the 9th of March until the 24th. 8am - 12.30pm and 2pm-6pm. Priya Sundaravalli has lived in Auroville for 10 years now.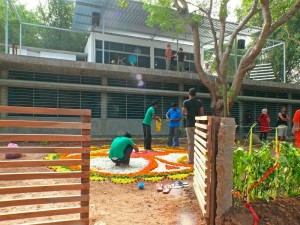 Aurelio sounded the Ring for the official opening of the new Svaram building. Puja interviewed him about this special day and its significance. He said that this particular building will serve as an exhibition place, storeroom and research space. Besides this Svaram has its first building on the outer ring road,. The new space replaces an old building that burnt down 3 years ago. It represents 1 degree of 360 degrees of the ring, and tries to invoke the original plan of Aruoville to manifest the symbol of the Galaxy plan.