Category Archives:
Service Units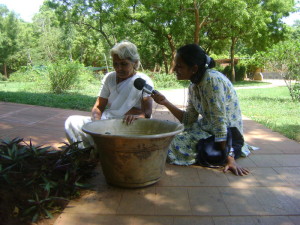 While Susheela was on her usual morning ritual of grooming the plants outside Town hall, I had an opportunity to hear her story of how she came to Auroville and she opens up on how happy and contented she is here.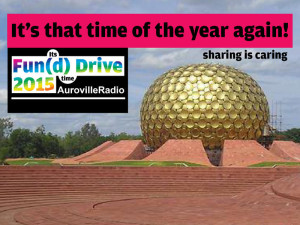 Progress report of the Radio Fund Drive; a big thanks to the many donors that have contributed so far. You have helped us reach close to 20% of our targeted goal.
Our aim for the upcoming year is to raise 850,000 Rs or 13,000 US $ and every amount small or large helps us to get closer. Thank you for your support and for lending another kind of "voice" to the radio!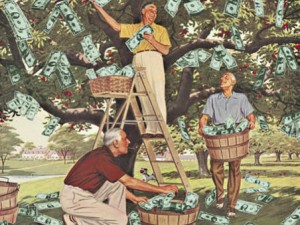 Gijs gives us an update on the new Resource Mobilization Team (Gijs, Taranti and Marieke). What they want to do, how they do it and who does what.
A service unit for fund-raising!