Category Archives:
Languages
We've been to a small ceremony of consecration and celebration at the new Language Lab building in the International Zone on Auroville's birthday. Here's a short interview to Mita, one of the two founders, explaining us about their activity. www.aurovillelanguagelab.org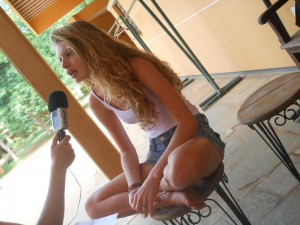 Once again The MAMA goes out to interview four teenagers and a teacher that state their thoughts on Future Schools approach on clothing.
Each individual gave their opinion about this new concept.
They mention that it is more of an approach than a code which some of the students agreed to, and others thought it was their decision to dress the way they felt like.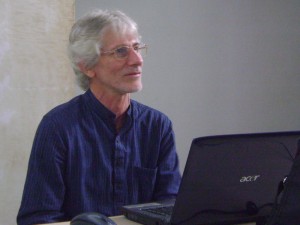 Nishtha has translated all main and sub-hymns to Sarasvati in the Rig-Veda. In this first lecture Nishtha brought back the rhythm and tone that was used originally in Sarasvati. So instead of having the dry mechanical tone and rhythm we now have the chants by the Rishis in beautiful poetic sounds and rhythms. Participants also had the chance to join in the chants to the Goddess Sarasvati (the flow of Divine Inspiration) as was heard originally in the vision and spiritual experience of the Rishis of the Rig-Veda.
There will be three succeeding sessions every Wednesday in Verite Hall 3-5 pm with a thorough introduction to Sarasvati taken from Sri Aurobindos book The Secret of the Veda. Nishtha has done 20 years of personal Veda studies and completed a course in higher Sanskrit studies in Auroville with Vladimir Iatsenko. Nishtha has also worked for about 5 years as Veda Researcher and gave programs of Vedic study at the University of Human Unity, Auroville and the Indian Psychology Institute, Puducherry. In 2012 he also gave Veda programs all across Germany.