Category Archives:
Research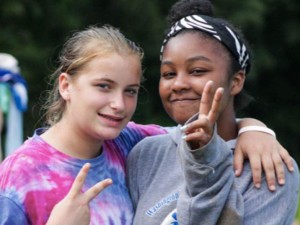 Paula Murphy, who has been practicing as a mid wife for many years, conducted a survey here in Auroville regarding the health and safety of women. Two hundred and eighteen women participated in this and the presentation of the results was given in Saiier on the 16th March by Paula and Michiel Mussies.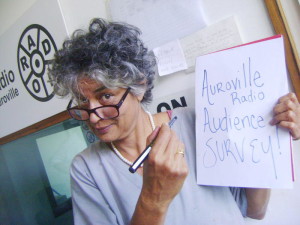 Dear Listeners,

Pls Help us Help You in 2016!
Fill out our 5 min audience survey up till Jan 11th!!!

We at Auroville Radio care about our listenership. We have grown as a station in the last few years, with the help of dedicated listeners from all over the world. And so we've decided to work with our listener community in order to make content that caters specifically to your interests as Aurovilians, aurovilians at heart, and citizens of the world. With the help of this survey we hope to obtain statistical information about our listeners regarding the languages they speak, their listening habits and their views on the website (as we are in the process of redesigning) all in order to best serve their interests and make changes for a better all-around radio experience.

Click here to start the survey: https://fr.surveymonkey.com/r/AvradioAudienceSurvey

Sincerely,

THE AUROVILLE RADIO TEAM
Jean-Francois Noubel explore dans cette conférence enregistrée le 20 décembre les chemins qui s'ouvrent vers le Changement qui nous fait passer du Je au Nous.
Il nous démontre d'une manière lumineuse les architectures invisibles qui ont bâti nos civilisations et nos comportements.
Il nous montre quelques pistes possibles comme celui du language ou celui du corps et nous questionne surtout sur nous-même en profondeur.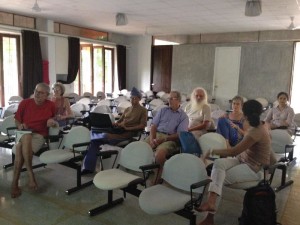 An open discussion on the Solar Kitchen roundabout.  The objective is to look at positive and negative aspects of the design and see which features need to be modified and improved. The conference took place at SAIIER conference room L'avenir d'Auroville  and all community people were invited for the open discussion.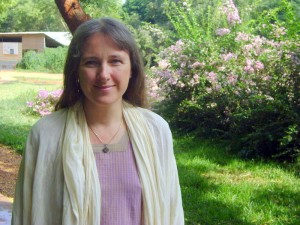 Peace Bell has arrived just on time, and on 15th of August we had a chance to hear it for the first time. Amongst others Vera invites us to welcome the Peace Bell on Friday 4th of Septemeber at 5.15pm at Pavilion of Tibetan Culture in International Zone. Through playing on bells many have found the experience of collective harmony, sense of contributing in something beautiful. With inner silence, to which bells could bring you to, the perception of the world changes. Many people of good will have participated towards Peace Bell manifestation in Auroville.

From the web:

Alexander Zhikharev was born in 1951 in the village Khoroshevo, which is now the Moscow region Khoroshevo-Mnevniki. after he got out of the army, he started working at the factory VILS [All-Union Institute of Light Alloys] & there poured his first bell. down the road, Alexander served as a bell ringer in the Kremlin & the Cathedral of Christ the Savior, researching many years to realize a way to replicate the bells dreamy resonances. In 1988, he found a form that is comparable in sound to the traditional bells and decided to call it 'Hammer Icon' or bila. They were flat, bronze & brass plaques, varying in size & weight, which emitted a surprisingly beautiful tone, quite unlike anything that sounds.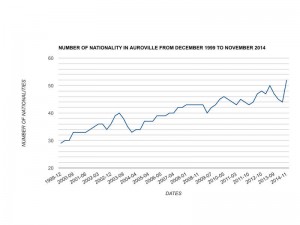 Social Anthropologist Lionel Scheepmans worked on creating data for survey based on Aurovlle's population which can be used according to the needs.
Here he explains some of the graphs in English. More information on the work is available at the Wiki link provided.

https://en.wikiversity.org/wiki/Auroville/Social_Research



CIRHU takes a leap towards the future!

On Saturday 2nd April 2016, about 35 people met at the Unity Pavilion on the theme: "Vision in action" proposed by CIRHU, the Centre for International Research on Human Unity.
The meeting took place thanks to the demand of the International Zone Coordination Team for more information on activities and development of CIRHU.
Located near Matrimandir, CIRHU is an essential part of the International Zone
educational campus, focusing on applied researches, higher learning and future oriented studies. CIRHU will be the bridge between the experience of Auroville and the world on human unity and universality.
A very interesting blend of "youth of all ages" participated in this lively and inspiring meeting. There was a feeling of a "momentum".
First questions were about CIRHU identity itself.
Information was shared on ongoing activities: mainly students, volunteers, experts on social sciences, humanities, applications for internship, transversal networks with Universities, Institutes of Research, Global Ecovillages Network (Gen) Ngos, UNESCO as well as with individual and associated group of researchers.

The meeting agreed that now is the moment of Connection.
Connection with Sri Aurobindo' Force but not in a dogmatic way. Connection with the consciousness within, with our brother and sisters, with all applied researches in Auroville inspired by the Dream in action. Connection with the seeds of the future around the word. And branching out, like in a Banyan.

The sparkling energy of the meeting gently transformed into concrete
organized actions: Study groups will meet this week on various themes,
there will be a second meeting this Saturday 9th April to continue the work-flow and organise the CIRHU general meeting on 16th April, 3-5.30 pm, Unity Pavilion.

The meetings are open to active participation. All are welcome.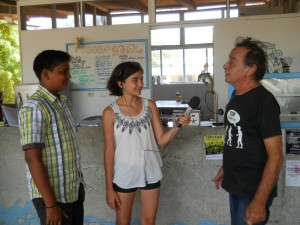 Roeland, Johnny, Jaya, Lisa and Jean-Marc share a few thoughts on Auroville to Rishi and Aloe doing practices on their service week, in the Auroville Radio. We asked each of them these set of questions:

What do you like most about Auroville?
What do you dislike?
What would you change?

These are the answers from a few Aurovillians interviewed at Le Morgan Cafe, Town Hall.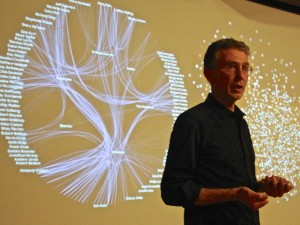 Jean-Francois Noubel explores paths which open us up towards the change from the I to the We in this conference recorded on Dec 27th Dec 2014-
He also shows us some possible pathways through language or the body itself and mostly to question ourselves more deeply.