Category Archives:
Savitri Bhavan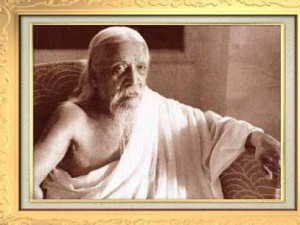 On the 5th of May N&N announced an open talk by Sraddhalu at SAWCHU, but the Working Committee canceled the talk about the controversy surrounding' Peter Heehs book on Sri Aurobindo. Columbia University Press released it in 2008. Controversy followed. We talked with Loretta about the ban, about the book, about Peter Heehs, about Sri Aurobindo and The Mother. The Mother said that "in peace and harmony the eternal manifests. The first thing that you have to base everything upon is harmony. When there is disharmony things don't work."
'What matters in a spiritual man's life is not what he did or what he was outside to the view of the men of his time (that is what historicity or biography comes to, does it not?) but what he was and did within; it is only that that gives any value to his outer life at all. It is the inner life that gives to the outer any power it may have and the inner life of a spiritual man is something vast and full and, at least in the great figures, so crowded and teeming with significant things that no biographer or historian could ever hope to seize it all or tell it. I see that you have persisted in giving a biography is it really necessary or useful? The attempt is bound to be a failure, because neither you nor anyone else knows anything at all of my life; it has not been on the surface for men to see.' SABCL, Vol 22 p. 428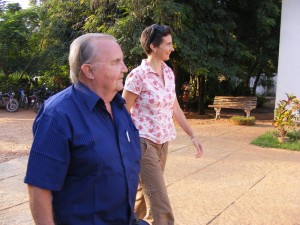 The aim of the Sri Aurobindo-Mother avatar was to establish the foundations of a new species beyond the human: superman. In The Supramental Manifestation (1949) Sri Aurobindo wrote that, for the superman to be incarnated on the Earth, an intermediary range of transitory beings would be necessary. The Mother called these beings surhommes, overmen. Moreover, she said explicitly that to realize the transitory beings in their presumably huge variety was our task. This talk given by Georges van Vrekhem at Savitri Bhavan on 12 November 2011 is the
sixth of the series of eleven talks.
Since December 2008 a group of Aurovilians have been meeting weekly at Savitri Bhavan for group study of Sri Aurobindos major philosophical work. In 1913, Sri Aurobindo noted that part of his mission was to restate the truths of the Veda and Vedanta in terms accessible to the modern mind. In The Life Divine the ancient truths, illumined by his own experience, are made accessible to the human reason and shown to be the foundation for his affirmative vision of the evolutionary process and the significance of our individual existence on earth.
By December 2010 the group had reached the last chapter of Book One. Introducing it, Shraddhavan gave a brief overview of the previous 27 chapters. (Duration 58 minutes) '