Category Archives:
Health
A fundraising dinner had been organised at the Fun dimension restaurant in TLC(Traveling Learning Community), Auroville on 14th August, many thanks to the various restaurants and cafe which could make it possible. We had music and the theater performance by the kids. A short glimpse of it can be listened over here.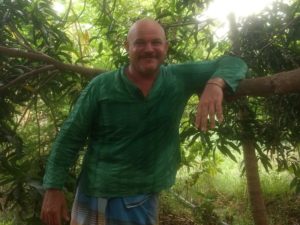 The idea of showing people how harvesting, cooking and celebrating your food can lead to a balanced community living led to the '6 Days of Hundred Percent Exploration of Nutritional Security' Project at Solitude Farm last week. In this interview with Krishna, we discuss how it all began, food as much more than just a functional necessity and how important it is to honour mother earth and the soil.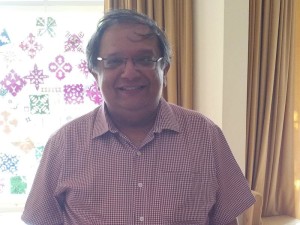 Auroville is a special place, it attracts special people with special interest. It was a great opportunity to meet Mr. Yuvraj Kapdia, a master hypnotherapist offering a talk on a transpersonal regression to all the students and practitioners of psychology in Auroville. Yuvraj's approach and belief is very refreshing and you cannot avoid to feel the joy in life, after your conversation. A spiritual person who after living through a remarkable transformational phase from being a master business man to masters in hypno therapy, decided to dedicate his life empowering the common Psychic within people. Some of his views are simple yet appealing when he says,"if you want to be happy, be happy!" CEO of EKKA an organization and institute working extensively on holistic healing or integral healing as Yuvraj says. The central idea that every individual is born with a blue print and when you deviate from the blue print is karma, brings deep knowledge from the vedas of India to forefront and can easily bare responsibility for all contemplations? Yuvraj speaks of his inspirations & mystical connections with Sri Aurobindo and the ashram, we can assure Yuvraj, there are no coincidences as far as Auroville is concerned, its part of the magic we live with. The entire convention with the students and therapists from Auroville was organized by Sigrid and more details can be sought with her as well. On ending notes Yuvraj says "enjoy your every moment, its beautiful to breathe, when you wont have the body, you will crave to come back to it!" www.ekaa.co.in to contact Yuvraj Kapdia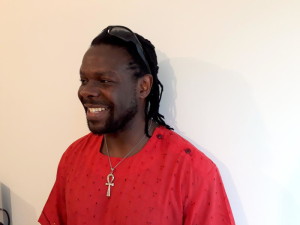 An interesting interview with Aunkh H. Chambalala, who visited us this morning to invite us to the first of his talks. The talk will be on African Astronomy and Cosmology, and was scheduled for today at the Unity Pavilion. Aunkh gave us an insight in ancient African knowledge of astronomy, cosmology, and affairs of life. Amongst others we were talking about today's youth, and his passionate involvement in education them.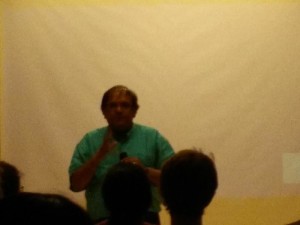 Every had the feeling of not belonging to this planet ?? Well dont suppress your feeling as Yuvraj Kapadia explains about transpersonal regression. Yuvraj Kapadia is here for 3 days in Auroville to meet with Psychologists and therapists to create sharing. Sigrid had organized a meet for Aurovillians with Yuvraj in order for everyone to get an introduction what is and what can transpersonal regression do for a person. His theory of creation and the cosmos was very intriguing and even if doesn't necessarily agree with our normal logic but from the psychic sense, there is a lot that Yuvraj had to illuminate within us, a rare treat for students and practicioners of psychology to have a open dialogue with him. A true knowledge bank of all that there exist, he was quite casual in delivering, what would be, life altering facts for some people. To contact or meet with Yuvraj you can contact Sigrid as she is facilitating him in Auroville as a guest. Also watch out for a exclusive interview with him in the radio to get deeper insights about deeper realms of our being.