In this week's English news Sanjeev, principal of' Udavi School, speaks of Nata, its founder, as related by Maggie. To hear these talks, please consult AurovilleRadio's schedule.Marije of Auroville's Guest Service explains its role, how guests are served with information on various topics: from where to stay to the ideals of Auroville. Njal, who is involved with the environment, reveals the importance of organic pesticides and compost, for the health of the Earth and those who live on it.You can listen the English news by downloading .'
In this week's English news Palani is interviewed, explaining the festival of Sangamam.' Andrea gives the details of his recent trip to Delhi, related to Community Radio meeting.' Announcements are given on workshops and conferences plus a photographic exhibit .Also an update on the world's water situation from the UN's Millenium Project, and' and a plea for housing in Auroville.You can listen the English news by downloading here.'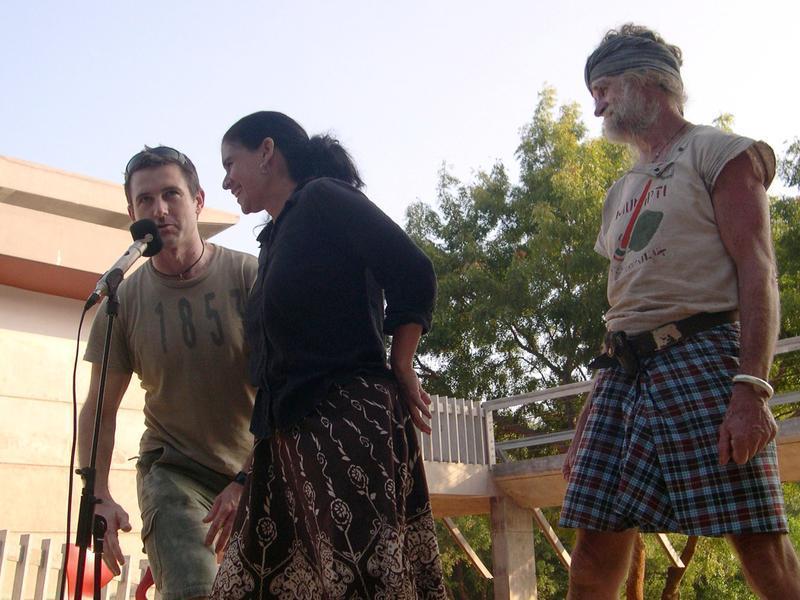 Live audio drama is a program produced by Auroville Radio station in '07. The first drama happens in a cruise ship, the captain and DJ fight all the time but in fact they are in love. In other side of ship an Australian girl falls in love with a Spanish boy. She tries to know more about her future by going to a fortune-teller and at the end at the last night of their journey they all confess of being in love with one each other. A unique drama of 40 minutes accompanied by a music band. Various groups performed their respective dramas.
The second drama it's in French and it make sense to listen to… Surprise.
The last drama is about Superman and his love. Evil captures Superman's love, Superman goes to fight with him and after going through difficult situations he succeeds. Groups of actors and actresses from language backgrounds such as English and French participated and performed their Dramas. The concept of the dramas revolved around love, passion, romance and relationships between different people. The talented actors displayed their acting skills.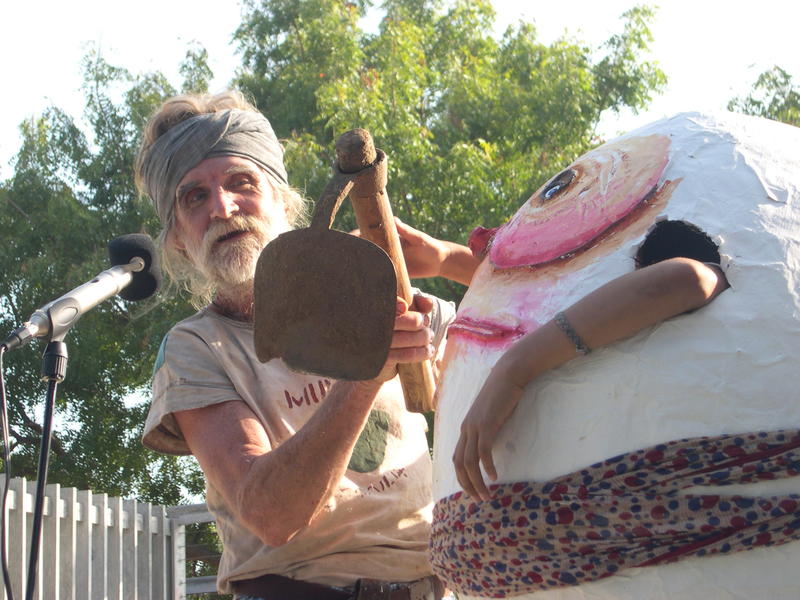 Story starts in a ship where Captain and two passengers, Chico and Meli, are arguing. They want to go to an island. Chico wants to go there to meet Medusa to change his life and he thinks that Medusa can help him. When they reach the island Oda and his daughter help Chico to find Medusa's place and when they reach there Oda starts talking to Medusa. Finally Oda decides to leave the island with his young wife Daisy and start a new life. Medusa decides to die and leave the earth in peace. Yatra Arts Foundation also staged a tamil family drama.
This was followed by a play based on Madam Filarski, a self-proclaimed clairvoyant, who has a baby. Charles goes to her to view his dreams and at the same time the baby starts crying. While she tries to quiet the baby two other old clients arrive. The play is a comedy about Madam Filarski caught between her baby's antics and her clients who become preoccupied with trying to quiet the crying baby .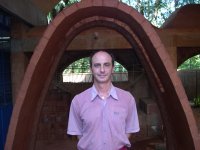 In this week's English news, the last of 2006, AurovilleRadio wishes a safe, happy and enlightened New Year for everyone, everywhere. There is an interview with Satprem speaking of the activities of the Earth Institute and announcements of not-to-be-missed films, exhibitions to visit and an opportunity to dance under the stars.
You can listen the English news by downloading here.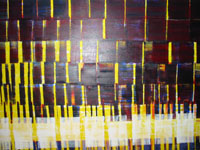 "This CD is a short exposition of 9 'easy' pieces written for piano only. Its underlying thematical structure is made with references to the poem 'Prometheus' by Johan Wolfgang Goethe. In this poem Goethe gives his own ideas about the myth of Prometheus. It would be to difficult to explain this poetry but something of it is hopefully captured in the composition of these short pieces for piano only."- Padro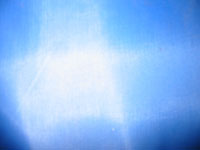 "The 'Birth of the Child' CD is the second in the sequel of the Icarus series. Here the story'proceeds with the birth of the child soul that incarnates in the earth atmosphere. The music tries, specifically,'to capture the search of Icarus for this particular soul in the higher spiritual world, and the first tentative steps in the earth atmosphere. This is done in the latter part of the CD where the listener witnesses the dream state. To be continued on a third CD."
– Padro
Thomas Greco is a community economist, writer, consultant and educator. He is the founder and Director of the Community Information Resource Centre (CIRC) based in Tucson, Arizona. CIRC provides guidance to communities seeking to develop sustainable economic and social structures. In North America he is regarded as one of the leading experts on community economic development, monetary theory and local currencies. Mr Greco participated in the recently held seminar on "Knowledge, Business and Consciousness".