Category Archives:
News from Auroville

Brahamanaspati Kshetram, The Mother and Sri Aurobindo Centere On Sunday 6th: reading "The Mother" and "Savitri" led by Bhuvana Sundari and Sudarshan in Tamil and English at 5:30 pm. On Monday 7th: Full Moon meditation at 6:00 pm and as usual on any Thursday at 6 pm Meditation!

Alpona – Images and Sounds of Bengal August 12th to 22nd at Bharat Nivas A panorama of events focusing on the culture of Bengal – Films, music, exhibitions, art and textile workshops and food (book in advance) For further details and information please see image and PDF

Saturday, 5th August, from 4 pm onwards at Container opposite PTDC. Giving/Exchanging Things at the Auroville Library of Things (AloT) in celebrating abundance and generosity.

Friday 4th of August at Auroville's Visitor Center, 5.30pm onward Open Capoeira Roda for all.

Monday 14th of August at The Learning Community Base Camp at 6pm - fund raising Fun Dimension


Friday 4th of August from 2.00 pm to 5.00 pm at Saiier Building Infoday from the German Consulate General Chennai


I am putting peace in your heart; but to become conscious of it, you should repeat, as often as possible, mentally turning to me:"You have put Peace in my heart; make me aware of its presence." With all my love.
Letters by the Mother to a Child
RAS shares - According to the community's Participatory Working Groups system, a number of working group members are replaced: the Auroville Council - 3 members; the Working Committee - 3 members; the Funds and Assets Management Committee - 2 members. This year we're also selecting a new Town Development Council (l'Avenir d'Auroville).You're invited to participate in these important events by nominating those community members that you think could be potential working group members and/or participants of the selection process.Please note, that the deadline for nominations is Saturday, August, 5..

The Working Committee says that the next meeting of the Governing Board of the Auroville Foundation is scheduled for August 13 and 14; with reports from working groups and/or individuals.

Annapurna News Letter #4

La Piscine The Life Saving Certification Course dates have been changed to August 4 - August 7.The Coach from Rashtriya Life Saving Society has also informed us that anyone who wishes to get only First-Aid Certification may do so by attending the first 2 days: August 4 and 5. The cost of First-Aid Certication only is Rs. 2500Both Life Saving and First Aid certificates are recognized internationally.

To do yoga, one of the most important things to achieve is to get rid of all attachment to the past.Let the past be past and concentrate only on the progress you want to make and the surrender to the Divine you have to achieve.
My blessings and help are always with you.
With love.
The Mother
10 January 1967 
Vol.15

Taiwanese Cultural Events Taiwanese Pavilion team is happy to invite you to a series of cultural events. 1. Traditional Chinese Calligraphy workshops on July 16, July 23 and July 30 at 10 am.
2. Taiwanese traditional Earth Oven experience on August 5th from 2-5 pm. Location: North East Asian zone, next to Language Lab. Warm regards from Taiwanese Pavilion Team

Wednesday 19th July at 5 pm Hall of Peace, Unity Pavilion Korean Tea Ceremony with Tea-master Jeong Ok. Kim from Korea together with Kyong Hyon Lee, Mi Kyung and Jeon

Sunday 16th July 2017 in New Era School at 10:00 am invitation for a meeting on Deepavali celebration Dance Teachers, Children and youth interested in music, dance, singing and other cultural related activities are welcome to attend this meeting
.Fashion desing unit MANA has opened its doors - https://www.aurovilleradio.org/mana-fashion-design-studio/

"Love is like a flame changing the hard into the malleable, then sublimating even the malleable into a kind of purified vapor. It doesn't destroy: it transforms.
Love, in its essence and in its origin, is like a white flame obliterating ALL resistances. You can have the experience yourself: whatever the difficulty in your being, whatever the weight of accumulated mistakes, the ignorance, incapacity, bad will, a single SECOND of this Love – pure, essential, supreme – melts everything in its almighty flame. One single moment and an entire past can vanish. One single TOUCH of That in its essence and the whole burden is consumed.
It's easy to understand how someone who has this experience can spread it and act upon others, since to have it you must touch the unique, supreme Essence of the whole manifestation – the Origin and the Essence, the Source and the Reality of all that is; then you immediately enter the realm of Unity where there is no more separation among individuals: it's a single vibration that can repeat itself endlessly in outer forms."
Mother's Agenda , 10 January 1961.
Taiwanese Pavilion team invites to Taiwanese traditional Earth Oven experience on August 5th from 2-5 pm. Location: North East Asian zone, next to Language Lab. 3. Taiwanese Tea Ceremony at Swayam Tea Pavilion at 2 pm on August 6th. (Facilitated by Isha) Taiwanese organic tea will be served. Space limited, please register to ensure your place, Email: taiwan@auroville.org.in 4. Taiwanese Cuisine workshop and tasting on August 13th Bharat Nivas presents Alpona, a week-long celebration of Bengal and her culture with a panaroma of events. For calendar, please check the image. The Auroville Library of Things (AloT) invites us on Saturday, 4th of August from 4pm onward to join them in celebrating abundance and generosity. Circe is offering workshops on circular singing for anyone who wants to sing, and for those who want to sing together on Sundays 6th and 13th at 5.30pm at Africa House, Pavilion of African Cutlure in IZ. She also offers introduction to Bachata – couple dance, also at AH but on Mondays, before the Afrikan dinner, at 5.30pm .Classes and workshop are free, but welcomes donation toward the building of AH. Auroville Badminton Tournament is coming up on Wednesday 9th of August at Certitude Badminton Court. Final matches will take place on 19th of August. Last day for registration 7th of August. Open Capoeira Roda - After a short break, our Capoeira group resumes it's monthly events with a first Open Capoeira Roda.Adults, kids, beginner, advanced, capoeirista or not... Join us, watch, sing or participate to our circle open to all on Friday 4th of August at Auroville's Visitor Center, 5.30PM onward.Kids will have the priority for the first half hour.Axé! What is the best method to find the Divine who is in each of us and in all things? Aspiration. Silence. Concentration in the solar plexus region. The Words of The Mother, Vol. 14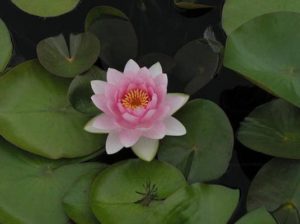 FAMC informs Trustees and Executives, that timely submission of balance sheets is critical for Auroville and deeply affects our relationship with the Auroville Foundation and the Government of India in general.

On Saturday 8th of July Damien passed away in the morning in Canberra, Australia surrounded by his sons Misha, Ry and Peter. Our love and sympathy go out to Damien's family and Paula,


Today at 5pm at New Colors (Edayanchavady)we are invited to attend A Grand Opening of "The Mother Kindergarten" (A real kindergarten in a garden)

The Proskills Cooking Program La Cuisine - Season 2 Auroville one year Introduction to Cooking for the youths of Auroville (15 to 25). Introduction presentation will be Thursday the 13th of July in PTDC kitchen at 2:30 pm

Absence of love and fellow-feeling is not necessary for nearness to the Divine; on the contrary , a sense of closeness and oneness with others is apart of the divine consciousness into which the sadhak enters by nearness to the Divine and the feeling of oneness with the Divine. ...In this yoga the feeling of unity with others, love, universal joy and Ananda are an essential part of the liberation and perfection which are the aim of the sadhana.
SRI AUROBINDO, On Yoga. II, tome I. part II, 8.