Posts Tagged 'Afforestation'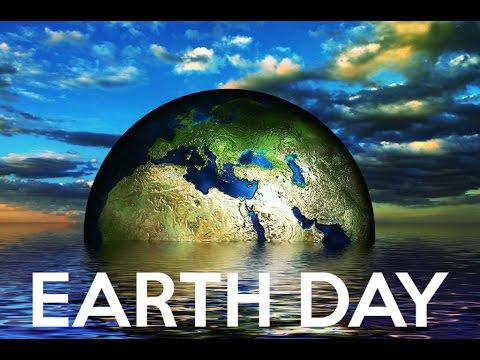 Friday 21 April, 4.00 – 6.30 pm at Unity Pavilion Closing session of 'Create Auroville Together '(CATCAT14 feel the resonance, the heartbeat of unity in diversity in action Cats TUNING TOGETHER with the guidance of the Russian Singing Bells .
The informational General Meeting on guidelines, rules and regulations for Auroville Learning Activities (Alas) will be held in the Unity Pavilion on Saturday, 29th April, from 10am to 12pm.
Monday, April 24 at 4.30pm at Unity PavilionGeneral Meeting to Discuss Proposed TDC/L'Avenir Restructure. This meeting will be followed by a Residents' Assembly Decision-making Process on the proposal running May 13 – June 10.
On Tuesday 24th of April at 5.30am meditation on Mother's final arrival day In the Matrimandir Amphitheatre.
On Saturday 22nd at 210am at MMC in Town Hall TLC invite us to One United Roar fro Lions and Nature – a power point presentation by Asia and Yam, who were placed among winners of talent challenge.
on following links you can hear the story of White Lions of South Africa
http://www.aurovilleradio.org/over-the-sun/#.WpgqgEV96iM
http://www.aurovilleradio.org/over-the-sun-part-2/#.WpgqfEV96iM
http://www.aurovilleradio.org/over-the-sun-3/#.WpgqfkV96iM
http://www.aurovilleradio.org/over-the-sun-4/#.Wpgqd0V96iM
http://www.aurovilleradio.org/over-the-sun-5/#.WpgqdEV96iM
On Saturday 22nd between 10am to 4pm Upasana will celebrate Earth Day with their 10th anniversary of Small Steps with invitation to paint your message to the Mother Earth on Small Steps bag.
O Thou who art the sole reality of our being, O sublime Master of love. Redeemer of life, let me have no longer any other consciousness than of Thee at every instant and in each being.
The Mother

What is the Low-Tech Lab? Is it another business brand using trends such as "sustainable" and "environment friendly" to sell a product, or is this an innovative movement that wants to change the approach to global development?
Considering key words such as "do it yourself", "local manufacturing", "low environmental impact", "economic", "repairable", and "for all", how sustainable and environment friendly are some innovative inventions such as solar panels?
While working on technical solutions, how much do we ease our impact on the environment? Has Low-Tech Lab considered focusing on educating people to be more in tunes with nature?
A brief interview with Clement and Camille from Low-Tech Lab, and Mitia from Joy of Impermanence (Auroville).
Striking to most of the visitors of Auroville are constant chirping of birds and indigenous evergreen tropical dry forest or lots of trees …
Birds wake up in early morning hours before dawn, and perky conversations or monologues are going on all day long.
Each morning starts with another story of a day ahead.
Human ears selectively choose what to hear , but microphone hears everything. It does notice distant temple music, bikes and constant wind of the area.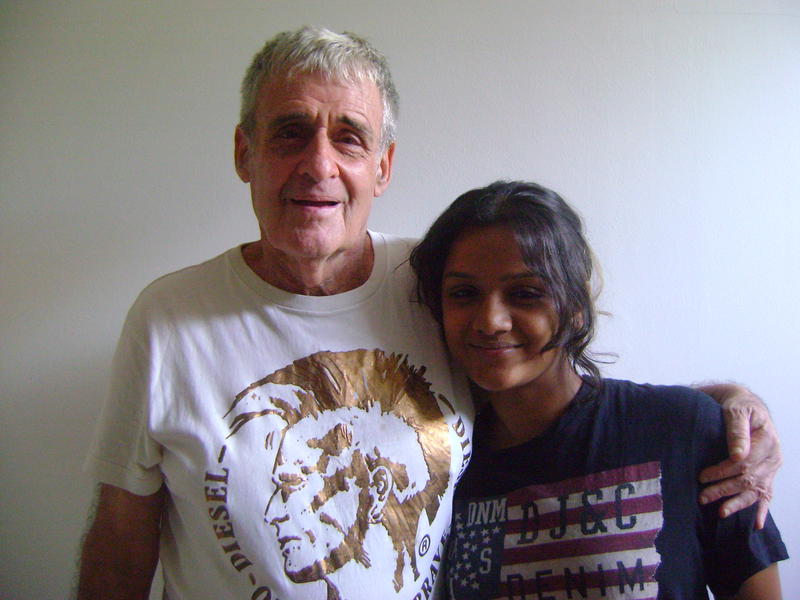 David from Aurodan has visited us this morning in our studio, and shared with us some aspects of his life and work in Auroville. He has dedicated it to karma yoga, to work for the community, to the trees and afforestation.
Long term Aurovilian, known by most of us as somebody who work with the Froest Group; older might still remember that he was providing lunch for children in early days.
Along with him cam as well Rene, a young volunteer from Chennai.
After tow successful years of fundraising Acres for Auroville (A4A) yesterday, 15th of August Auroville Interantional along with Auroivlle's "Lands for Auroville Unified" launched third phase of the campaign.
Present was honourable Secretary of the Auroville Foundation Thiru Mohan Verghese Chunkath, as chief guest , along with Alan representing senior Aurovilians,and Inge the youth. Those three "cut the ribbon: to launch third, and expanded phase of the "Acres for Auroville".
Skype conversation with Mandkaini , who greeted all present, followed by short presentations of other active members of A4A – Aryadeep, Sigrid and Jasmin.

Renu and Wazo are delighted to report on the massive change that took place today, with the upcoming 50 anniversary a collective inward questioning and discomfort was felt by all as the celebrations were being planned, when a sobering common sense approach began invading the general atmosphere, it was now felt that rather than ceremonies and celebrations, actual changes in our day to day functioning were the best ceremony to celebrate… and so it began! Listen for the latest and do let us know what or which changes you have adopted in Auroville today!
Fund raising reminder for a radio member's house the account is # 251774
Music by Charlie Mc Gee at www.formidablevegetable.com.au
To support Off the Cuff and the Auroville Radio please visit the page: http://www.aurovilleradio.org/donate
Donations with specification for Miriam's Family House can also be made via:
from outside India
STATE BANK OF INDIA AUROVILLE TOWNSHIP
Branch Code – 03160
Swift Code – SBININBB474
Account – AUROVILLE UNITY FUND
account number 10237876508
Purpose AUROVILLE UNITY FUND with specification for Miriam's Family House
for transfers within India
STATE BANK OF INDIA AUROVILLE TOWNSHIP
IPS CODE SBIN0003160
ACCOUNT NUMBER – 10237876031
purpose – AUROVILLE UNITY FUND with specification for Miriam's Family House

David (Town Planning) and Achva (Landscape design) Stein came to Auroville invited by L'Avenir D'Auroville in 2010 to work on a Greenbelt Master Plan. The plan centers around water sustainability. In this interview you can hear about what has to be done and what is needed. David looks towards the youth of Auroville to take up the challenges of the tasks ahead.

Auroville and Puducherry Village Heritage Festival which was held on the 13th and 14th February was organized by coordinators who were Indians as well as foreigners, working for the development of the villages and the culture. This is an interview of one of the coordinators, Madhu.
On Sunday afternoon, many gathered in peace and good will to support the Landing of Auroville. Many people from Auroville International came to lend their participation to this project which has caught the hearts of those who want Auroville to grow according to the Mother's dream.
The participants heard brief presentations from the key persons who are involved in the joint action to  raise funds for securing the land of Auroville – A4A, Green Acres, LFAU, Land Board.
Watching short films and documentaries, most of which were made for this purpose, the viewers were taken back in time to reflect, and to refocus on this essential task which, in today's reality clearly shows every interested person that missing plots of land in Master Plan need to be secured.
Numerous art works were on display, contributed by many supporting Auroville Artists and well-wishers from the Sri Aurobindo Ashram. A silent art auction was in progress. The profits will go towards the purchase of auroville land.
Will You help? The Time Is NOW!
videos on Auroville's land:
    Early Days Land Pioneers: https//vimeo.com/154614571
Irumbai, A Bridge between the Past & the Future:https://vimeo.com/154672005
    Landing Auroville:https://vimeo.com/143531655
    Un Corps de Terre pour Auroville:https//vimeo.com/145342173
Artistswishing to contribute art work:  Phone: 97877 97814
Donations via FS #100 or Unity Fund #240001
Specifying A4A (City), ˜GreenAcres" (Greenbelt), or Land General
AN EXCERPT FROM AUROVILLE'S NEWS AND NOTES, Written by Jasmin
So far a total of 70 art works have been generously donated by 25 artists – paintings, sculptures and ceramics. Thank you, Auroville artists!! Already before Sunday's Landing Auroville event, it became clear that with the number and quality of the works donated, it would be necessary to allow more viewing time and to open the auction to a wider public, therefore we would launch the initiative and start taking bids, but not conclude any sales on that day.
The art works were beautifully displayed at the Unity Pavilion during Sunday's event. By the end of the evening, offers (and in some instances, counter-offers) were received for 8 works totalling over 1 lakh rupees.
The photographing and cataloguing all the pieces is in process, as is preparing a site for online viewing and sales / auction.
The Unity Pavilion has kindly offered to keep the larger paintings, as well as sculptures and ceramics on exhibition. Options are presently being explored to make the entire body of work accessible as a single exhibition. We will keep you updated as Arts for Land unfolds its wings! Any suggestions or offers for collaboration are most welcome! Contact: LFAU or aravindajasmin@auroville.org.in (tel. 97877 97814).