Posts Tagged 'ALA'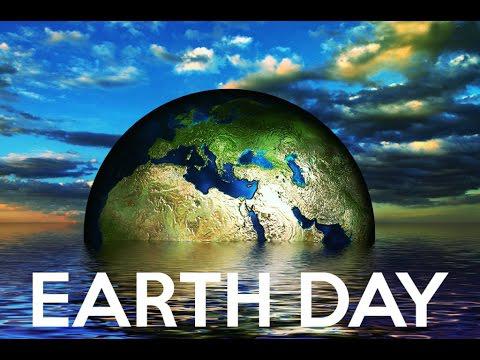 Friday 21 April, 4.00 – 6.30 pm at Unity Pavilion Closing session of 'Create Auroville Together '(CATCAT14 feel the resonance, the heartbeat of unity in diversity in action Cats TUNING TOGETHER with the guidance of the Russian Singing Bells .
The informational General Meeting on guidelines, rules and regulations for Auroville Learning Activities (Alas) will be held in the Unity Pavilion on Saturday, 29th April, from 10am to 12pm.
Monday, April 24 at 4.30pm at Unity PavilionGeneral Meeting to Discuss Proposed TDC/L'Avenir Restructure. This meeting will be followed by a Residents' Assembly Decision-making Process on the proposal running May 13 – June 10.
On Tuesday 24th of April at 5.30am meditation on Mother's final arrival day In the Matrimandir Amphitheatre.
On Saturday 22nd at 210am at MMC in Town Hall TLC invite us to One United Roar fro Lions and Nature – a power point presentation by Asia and Yam, who were placed among winners of talent challenge.
on following links you can hear the story of White Lions of South Africa
https://www.aurovilleradio.org/over-the-sun/#.WpgqgEV96iM
https://www.aurovilleradio.org/over-the-sun-part-2/#.WpgqfEV96iM
https://www.aurovilleradio.org/over-the-sun-3/#.WpgqfkV96iM
https://www.aurovilleradio.org/over-the-sun-4/#.Wpgqd0V96iM
https://www.aurovilleradio.org/over-the-sun-5/#.WpgqdEV96iM
On Saturday 22nd between 10am to 4pm Upasana will celebrate Earth Day with their 10th anniversary of Small Steps with invitation to paint your message to the Mother Earth on Small Steps bag.
O Thou who art the sole reality of our being, O sublime Master of love. Redeemer of life, let me have no longer any other consciousness than of Thee at every instant and in each being.
The Mother

Invitation to a General MeetingTopic: ITDC presentation on the projects eventually coming up in the near future 4pm, Tuesday December 6th at Unity Pavilion
Friday the 9th of Decembe at 4pm at Unity Pavilion we are invited for a General Meeting on Appeal Process Followed by an online RAD (Resident Assembly Decision Making)
The Working Committee, the Auroville Council and the TDC invite all members of the Residents' Assembly interested in land protection to join a series of workshops in order to get updated on the latest progress made, debate and decide on the need for a legal protection for Auroville land, and elaborate the way forward.
The workshops will take place at Unity Pavilion on
 
Saturday December 10, 2016 (9:00 am – 12.30),
Sunday December 11, 2016 (9:00 am – 12.30),
Saturday, January 7, 2017 (9:00 am – 12.30
CAT 3 on Thursday 8th December 2016 on "The Auroville Charter" – a platform for Growth of the Spirit
Saturday, December 10th8pmSri Aurobido AuditoriumBharat Nivas – Pavilion for India, In Collaboration with the Embassy of Denmark & Yggdrasil Dance,
present:FOOTPRINTA dance Performance
On Wednesday 7th of December at 4.30pm at MMC in Town Hall A Journey Through Architecture and Models – presentation by Rajendran Narayanaswamy
Localicious newsletter to act as a platform for a people's movement for local food.
There are many Yogas, many spiritual disciplines, paths towards liberation and perfection, Godward ways of the spirit. Each has its separate aim, its peculiar approach to the One Reality, its separate method, its helpful philosophy and its practice. The integral Yoga takes up all of them in their essence and tries to arrive at a unification (in essence, not in detail) of all these aims, methods, approaches; it stands for an all-embracing philosophy and practice.
SRI AUROBINDO