Posts Tagged 'Auroville'
There was a European House meeting as a part of regular meetings of International Zone on Monday (17 April) in Unity Pavillion. Main agenda of the meeting was to discuss building of European Pavillion. Meeting was of 30 minutes and it was joined by a few people from european house. A new improved design was proposed in the meeting for the building, various ideas were shared. Not many people participated in the meeting despite it being open for all was disappointing for a few present there. And the main concern was to build a managing team for the project including with making a plan and acting on it, and also the management of construction and the cost related details. The members of the meeting reached upto a conclusion of planning out the details and then immediately bringing it into action.
How it feels when you finally 'realise' that this is what you've been looking for…
On Tuesday, 18th April 2017, SAVI hosted a volunteer presentation in Tibetan Pavillion, two volunteers Jyothirmayee and Mayank, working in "Kenji's Japanese Carpentry workshop" shared their life experience and how Auroville managed to give them what they have been looking for their whole life. They shared how they managed to deal with all the problems , how they managed to keep their basket full of questions aside and have an empty basket for answers on them. Jyothirmayee told a story how she felt magic happening when her 40 year plan started in like a snap. Mayank shared his love for wood, how they speak to him. After years of struggle inside out, they found something they have been looking for.
All you need to do for yourself is keep cleaning the stream of your flow and to put mind, body and heart in harmony and the magic will happen. This is how one can find that one "thing" they are looking for.
The applaud at the end of each talk spoke how everyone was so deeply touched by their stories.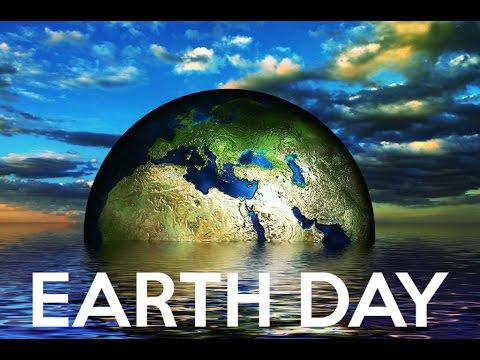 Friday 21 April, 4.00 – 6.30 pm at Unity Pavilion Closing session of 'Create Auroville Together '(CATCAT14 feel the resonance, the heartbeat of unity in diversity in action Cats TUNING TOGETHER with the guidance of the Russian Singing Bells .
The informational General Meeting on guidelines, rules and regulations for Auroville Learning Activities (Alas) will be held in the Unity Pavilion on Saturday, 29th April, from 10am to 12pm.
Monday, April 24 at 4.30pm at Unity PavilionGeneral Meeting to Discuss Proposed TDC/L'Avenir Restructure. This meeting will be followed by a Residents' Assembly Decision-making Process on the proposal running May 13 – June 10.
On Tuesday 24th of April at 5.30am meditation on Mother's final arrival day In the Matrimandir Amphitheatre.
On Saturday 22nd at 210am at MMC in Town Hall TLC invite us to One United Roar fro Lions and Nature – a power point presentation by Asia and Yam, who were placed among winners of talent challenge.
on following links you can hear the story of White Lions of South Africa
http://www.aurovilleradio.org/over-the-sun/#.WpgqgEV96iM
http://www.aurovilleradio.org/over-the-sun-part-2/#.WpgqfEV96iM
http://www.aurovilleradio.org/over-the-sun-3/#.WpgqfkV96iM
http://www.aurovilleradio.org/over-the-sun-4/#.Wpgqd0V96iM
http://www.aurovilleradio.org/over-the-sun-5/#.WpgqdEV96iM
On Saturday 22nd between 10am to 4pm Upasana will celebrate Earth Day with their 10th anniversary of Small Steps with invitation to paint your message to the Mother Earth on Small Steps bag.
O Thou who art the sole reality of our being, O sublime Master of love. Redeemer of life, let me have no longer any other consciousness than of Thee at every instant and in each being.
The Mother

Friday 21st April, at 4pm at Unity Pavilion Closing session of 'Create Auroville Together 'to feel the resonance, the heartbeat of unity in diversity in action Cats TUNING TOGETHER with the guidance of the Russian Singing Bells …feturing an excerpt of interview with Cats reflecting where Sandyra invites us to this event.
Today, Monday 17 April, 4.30pm at Unity Pavilion The IZ Coordination Team will have a final discussion about the proposed construction of a 'European Temporary Pavilion'
Tonight at 7.30pm at Last School , near Kalabhumi The Three-Maskmen (and Where is Tamanna?) – comedy play written by Dyuman and produced by Last School students during the 2016-2017 school year.
Tuesday 18th April 6 pm at Pavilion of Tibetan Culture Savi invites us for Volunteer presentation "Kenji's Japanese Carpentry workshop" with Jyothirmayee and Mayank.
On Thursday, April 20 between 10:30 am and 12:30. Everyone is warmly invited to An Open House at Transition School .
TLC invites all to our open house On Friday 21st April from 3-6 pm at Base Camp (Dana).
Kindergarten on Earth – The Kindergarten is presenting a small exhibition of the works and photos of the children in mixed age groups who were offered a choice of activities on the topic of earth.
Every morning may our thought rise fervently towards Thee, asking Thee how we can manifest and serve Thee best.
The Mother

A conversational interview between Sankalpa: Art Journeys intern Marichelle Gurski (US) and architect Peter A. (German Aurovilian) on his philosophy behind creating the double-dome structure of the Sankalpa Art Center. Sankalpa is sub-unit of Thamarai, including the center located behind Tibetan Pavilion in the International Zone and the Art Cart parked at Visitor's Center. Sankalpa provides the community with creative spaces for transformation of both inner and outer worlds, by breaking down the barriers that inhibit self-expression, making art accessible to all, and facilitating human unity through art.
This is an open dialogue about Peter's journey to Auroville where he found a fascination with geodesic domes and their application in the community. We are given a rare glimpse into the wisdom of the stories he has to tell and how the structure of these domes bring people together.

4th Village Heritage Festival will be going on on 15th and 16th of April at Bamboo Land, opposite of Imagination, and we are featuring Murugan with details of the event.
On Sunday 16th of Paril at 8pm at Sri Aurobindo Auditorium, Bharat Nivas, Pavilion of India Jazz Night – an excerpt of interview with Vera and Juriaan.
At the occasion Tamil New Year AV children and bioregion artists presents today 13th of April at 7pm at Sri Aurobindo Audiotirum, Bharat Nivas, Pavilion of India Life in Hundred Years., Scrip thy Thabidurau and Yatra Srinivassan, who also directed the play.
At the occasion of Tamil New Year on Friday 14th of April 10 am to 5 pm at Visitors Centre we are invited to a VASANTHORCHAVAM Chithirai Edu-Cultural Festival
Friday 14th April at 7 pm at Visitors Center – All are welcome to enjoy the serene and joyful atmosphere.Organised by Ilaignarkal Education Centre and Mohanam Cultural Centre where
Auroville Kids and Students invite you to their dance open house:(Aranketra Kaadhai)
On Saturday 15th of April between 5pm to 9pm YouthLink wants to invite you to our new event called "COMM4UNITY"
O
On Sunday 16th and Monday 17th of April , at 07:30pm Last School (near Kalabhumi)The Three-Maskmen (and Where is Tamanna?) – Play performance – A comedy play written by Dyuman and produced by Last School students during the 2016-2017 school year

To be sincere, all the parts of the being must be united in their aspiration for the Divine – not that one part wants and others refuse or revolt. To be sincere in the aspiration – to want the Divine for the Divine's sake, not for fame or name or prestige or power or any satisfaction of vanity.
The Words of The Mother, Vol.14

Create Auroville Together or CAT will conclude this year season with "resonating " together with Russian Singing Bells on 21st at 4pm at Unity Pavilion.
Mita, Inge and Sandyra talks with us, reflect on the past season and 13 different Cats which has happened over the past seven months, touching many areas and levels of Auroville.
Cats were created to offer a platform on which collective could meet, act and collaborate on the way forward, to build the city of Dawn.
Tangible thoughts, all backed by subtle spiritual energy (The Mother), conscious grounding in this space looking within, deep and go forward.
Que sienten los huespedes de Auroville cuando visitan el parque de la Unidad del Matrimandir? Que experiencia vivencian cuando ingresan a la camara de concentracion?
Mientras cenamos entre amigos en un restaurante local, entrevistamos a Jimena, una Argentina. Aqui les compartimos esta entrevista informal, que surgio espontaneamente.

We invited Dominique to speak to the radio about her project SAVI and the circumstances for volunteers in Auroville. The zeal and passion for making a difference stands out while speaking with Dominique as she narrate's the challenges and opportunities volunteers possess while contributing to Auroville. She points out volunteers are an integral part of the Auroville story, "We have Auroville because of the volunteers efforts over the years". In this high energy exchange of ideas, she laid out various plans and ideas the community could adopt to safe guard their greatest asset, the volunteer workforce. In the recent past the change in visa policy of the Indian government has made things already tough for volunteers to freely come and participate in the Auroville experiment. She emphasis, the community too has developed some policies which make it difficult for the volunteers to imagine contributing to growth of the community. How have we reached a place where the volunteers are not only, not encouraged, but strangely are sometimes not even acknowledged for their unconditional giving. Recently she made a presentation in the CAT's program, underlining the exact amount of contribution the volunteers make towards Auroville's overall wealth. She has made some ground breaking discoveries and has also developed a detailed plan, to help the community reverse this situation of not being an ideal choice for volunteers coming from all over the world. Auroville belongs as much to them as to the people living here. With this strong determination to cause a break through, she will soon be initiating her LEAD project, to know more, support and contribute towards this endeavor you can contact her on
her email- dom@auroville.org.in
"when the going gets tough, the tough get going"