Posts Tagged 'Auroville'
The Auroville Integral Sustainability Insitute for the 4th time invited group of post graduate students of planning from Queens University, Canada to be part of learning exchange between Auroville and them.
Anna Geladi, Phillip Pirell along with Lalait came to our studio to invite us to a presentation on Growth Management Framework for Settlement in Auroville Green Belt, which would take place on Friday 15th at 4.30pm at SAIIER Conference room.
Both Anna and Phillipe found out the particularities of the space, and complexity of given topic, which requires a bit different approach to other planning in the world. Yet, the group of 12 students with their professor, managed to focus on the topic of development in green belt, and came up with suggestion, which we would hear at the presentation.
students blog can be reach at
www.auroville2017.wordpress.com
In today's news we are featuring highlights (out of many) from Genera Meeting on International Zone on Monday 11th of December with Patricia quoting Sri Aurobindo, and Aster Pastel reflecting on the work in Interantional Zone.
Auroville Film Festival 17 – grand opening on Saturday 16th of December at 5pm at Town Hall Plazza, as first in the series of events celebrating 50th anniversary of Auroville. #Auroville50
Thursday 14ht of December at 5.30pm in Pitchandikulam Forest a talk and presentation on "Working with communities on climate and food sovereignty in the New Zealand and South African context" Ecodorm .
On Friday 15th of December at 4:30 pm, @ SAIIER Conference Hall Presentation on 'Growth Management Framework for Settlements in Auroville Green Belt'
A hidden Power is the true ;lord and over ruling Observer of our acts and only he knows through all the ignorance and perversion and deformation brought in by the ego their entire sense and ultimate purpose.
The Synthesis of Yoga
Sri Aurobindo

http://filmfestival.auroville.org
aurovillefilmfestival@auroville.org.in
#Auroville50
"What is concentration?
It is to bring back all the scattered threads of consciousness to a single point, a single idea. Those who can attain perfect attention succeed in everything they undertake; they will always make a rapid progress. And this kind of concentration can be developed exactly like the muscles; one may follow different systems, different methods of training. One should not have a will which flickers out like a candle. The will, the concentration must be cultivated; it is a question of method, of regular exercise. If you will, you can. But the thought "What's the use?" must not come in to weaken the will. The idea that one is born with a certain character and can do nothing about it is stupidity."
This morning we hosted Yuri Angelo, who is one of many organizers of Auroville Film Festival 17, starting coming Saturday 16th of December at 5pm at Town Hall Plazza.
Yuri volunteered to take part in the performing parts of the festival; and he shares with us the schedule of all exciting either be concert, gig or theatrical performance of each day of the festival.
AVFF17 will be this year already the 5th edition, and it is also the first event in the series of celebrating 50 years of Auroville.
#Auroville50
Today's General Meeting on International Zone at Unity Pavilion was set up boldly with two parts – presentation of small, and emerging groups of the
IZ,
– report from the IZ' recent presentation in Auroville's exhibition in association with UNESCO in New Dehli.
Unfurtunatley there was time only for first part, and the report from New Dehli should come up in next two weeks.
In past few years the International Zone witnesses fast growth, and enthusiasm from all parts of the world i.e. their representatives here in Auroville. In this light new paradigms also coming forward, and with it tendency to express real human unity in diversity in merging, collaborating; following the spiritual path that Sri Aurobnido and The Mother outlined.

In today's news we are featuring short excerpt of interview with Marco and Tlaloc on upcoming AVFF17, which starts next Saturday 16th of December, as first in the series of event to celebrate 50th Anniversary of Auroville.
#Auroville50
On Moday 11th of Decmeber at 4pm at Unity Pavilion a General Meeting of International Zone.

Today at 6 pm – Presentation on Global Permaculture and Ecovillage Projects in Pitchandikulam.
The Aruoville Theatre Group presents Shakepseare's King Lear on 7th, 8th and 9th of Decmeber at 7pm at Adishakti Theatre on Edayanchavady Road
On Saturday 9th of December at 5pm at Cinema Paradiso MMC in Town Hall The French Pavilion presents Geo political view of Mediterranien by Nadir Benmatti .
On Saturday 9th of Decmeber at 5pm at Bhumika Hall, Bharat Nivas, Pavilion of India presentation on Sacred Community in Colombia by German Zuluaga.
The publication of the first issue of the relaunched Vaasal magazine.,and you can download the magazine here: https://www.auroville.org/contents/4355
.. asking Him to pour His Grace upon you and to make you conscious of the Divine Light and Soul in you, to give you the supreme realisation of His Presence.
The Mother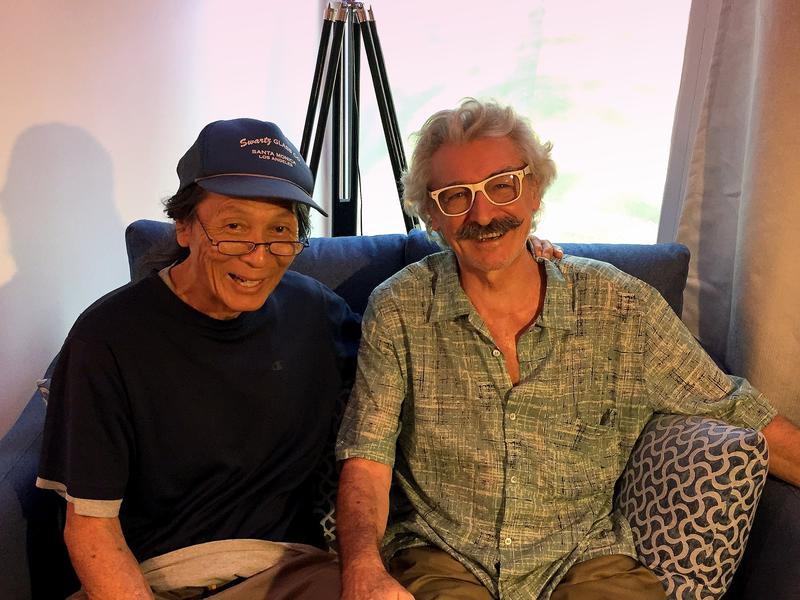 5th edition of Auroville Film Festival is almost here! Starting on 16th of Decmeber will mark the 50th Auroville Anniversary(in February 2018) as being the first cultural event to celebrate the occasion.
Marco and Tlaloc share with us some of the details of the festival, which took full two years of preparations. They are still in need for some volunteers in various areas.
And once again, the city in Town Hall area will have that spirit of festival festivity which brings the community together either be watching the movies, enjoying music and food, and company of each other.
http://filmfestival.auroville.org/category/news/
#Auroville50
Full moon it was last Saturday at the Tibetan Pavillion. We experienced ragas sang and played on the Carnatic Veena, a meditative full moon evening with Bruno. Together we dug into the very first principles of Carnatic Music and sang to sense the tonality of swaras on body and mind.
Afterwards Bruno offered us a choice of ragas, krithis and varnams gently plucked on the Saraswathy Veena where Goddess Sarawathy stands for the arts, learning and wisdom.
Thanks for a cheerful full moon evening.