Posts Tagged 'Biodiversity'
CAT – On Tuesday 19th at 4.30pm at Unity Pavilion – The Universal Mother according to Sri Aurobindo With Deepti Tewari .
Tuesday 19th September 2017 at 5pm Citadines – Centre d'Art -The French Pavilion presents LA VERTU HÉROÏQUE The French Pavilion presents LA VERTU HÉROÏQUE
On Sunday, 23rd of Spetmeber at CRIPA at 8pm RIP by Savit Rani – A funny touching deep monologue about being a Woman in India Today.
On Wednesday 21st of September from 2.30 pm onwards Unity Pavilion invites you all to International Peace day celebrations.
Action days in a future forest!Learn the basics of what forest stewards have to do to reforest the land in Auroville by working alongside them. meet them on 22nd of September at 7.50am at Minatti gate.

Controversial, yet very hot topic on use of hemp or cannabis (marihuana) …was in the spotlight  of today's interview with Viki Vaurara and Deblina Chowdry. Fighting with his own illness,  Vicki got across with medicinal properties of cannabis, and amazed by results he dive into the topic. In 2014 The Great Legalization Movement was established, and along with others Viki also initiated Indian Hemp Research Institute which is in process to be supported by Indian government. However both, Deblina and Viki do see sustainability of the country in the use of industrial hemp which versatility could replace many materials , from our homes, clothing, food, to bio plastic, and fuel.
https://en.wikipedia.org/wiki/Hemp
Hemp or industrial hemp (from Old English hænep) typically found in the northern hemisphere, is a variety of the Cannabis sativa plant species that is grown specifically for the industrial uses of its derived products. It is one of the fastest growing plants and was one of the first plants to be spun into usable fiber 10,000 years ago. It can be refined into a variety of commercial items including paper, textiles, clothing, biodegradable plastics, paint, insulation, biofuel, food, and animal feed.
Although cannabis as a drug and industrial hemp both derive from the species Cannabis sativa and contain the psychoactive component tetrahydrocannabinol (THC), they are distinct strains with unique phytochemical compositions and uses.[6] Hemp has lower concentrations of THC and higher concentrations of cannabidiol (CBD), which decreases or eliminates its psychoactive effects. The legality of industrial hemp varies widely between countries. Some governments regulate the concentration of THC and permit only hemp that is bred with an especially low THC content
At Sunday's  talk at Sri Aurobindo Centre for Studies, Bharat Nivas we had an honor to listen to
professor Makarand Paranjape, starting with reading of Savitri as opening remarks on the topic of 'Sri Aurobindo and the Challenge of Post-humanism'. After his discourse into the topic a lively debate has emerge, dwelling in various directions. yet all revolving around hu-man, evolution, consciousness and super being…. humanism, and post-humanism.
Makarand R. Paranjape, Professor of English at the Centre at Jawaharlal Nehru University, New Delhi, earned his Masters and Doctorate from the University of Illinois at Urbana-Champaign (USA). Among his recent book publications are: Cultural Politics in Modern India: Postcolonial Prospects, Colourful Cosmopolitanism, Global Proximities (Routledge, 2016), The Death and Afterlife of Mahatma Gandhi (Penguin Random House, 2015), and Making India: Colonialism, National Culture, and the Afterlife of Indian English Authority (Springer, 2013).
Apart from books in criticism, Makarand has published six poetry collections and works of fiction (two novels and a collection of short stories). Among his latest creative writing publications are: Transit Passenger/Passageiro em Transito (Humanitas, 2016), and the novel, Body Offering (New Delhi: Rupa, 2013). His edited books include Swami Vivekananada: A Contemporary Reader (Routledge, 2015), and Healing across Boundaries: Biomedicine and Alternative Therapeutics (Routledge, 2015).
Makarand was the Inaugural DAAD Global South Visiting Fellow and Erich Auerbach Visiting Professor in World Literature, University of Tuebingen (May-July 2015 and July-December 2014), Visiting Senior Research Fellow, Asia Research Institute, National University of Singapore (January-April 2015), Inaugural ICCR Chair in Indian Studies, South Asian Studies Programme, National University of Singapore (2010-2011), CAPES Visiting Professor, University of Sao Paulo, Brazil (August-December 2011), and Shivdasani Visiting Fellow, Oxford Centre for Hindu Studies, University of Oxford (October-December 2009).
Makarand is also a columnist for Swarajya, DNA, and Mail Today.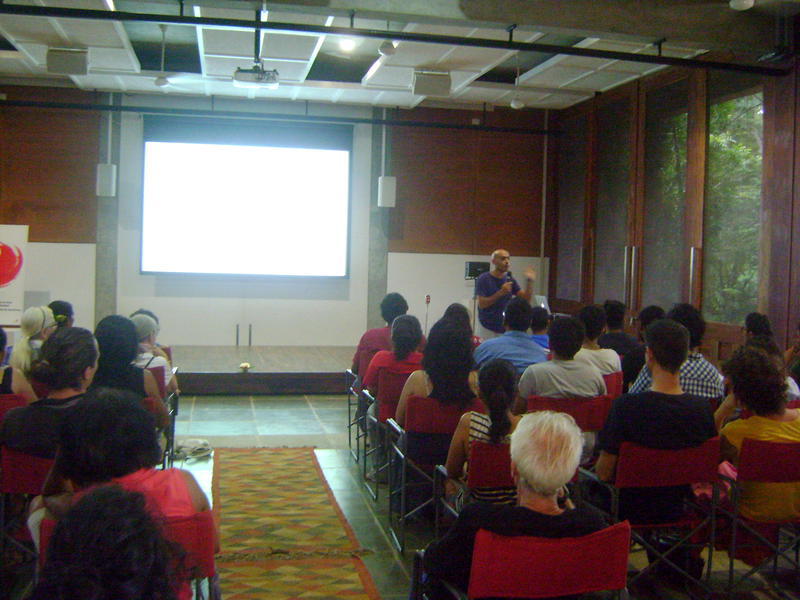 Environment plays an important role in the society we live in. In this presentation by Omar, get to know about environment dating from prehistoric times to the 21st century.

Featured program is dramatized interview from 1899 of Tesla by Mr. Smith which has been hidden for 116 years. In it Tesla pulls no punches and reveals the great conspiracy of science that was well under way, the suppression of ether and the introduction of a new fake science to conceal it as well as to suppress the work of Tesla himself. Tesla among other said, "Everything is the light." In one of its rays is the fate of nations, each nation has its own ray in that great light source, which we see as the Sun.In this interview this greatest inventor and seer of modern time unravels a new vision of humanity ….Part of the interview is dedicated to Tesla's critics on Einstein's theory of relativity that discards the ether as energy. I have proved in the new Theory of the Universal Law why Einstein's theory of relativity is entirely wrong and why there is no vacuum (void), and that everything is energy. Thus I confirm Tesla's ideas as expressed in this interview.
While most people are unaware of this, Nikola Tesla is one of the greatest scientific minds and inventors the world has ever known. Even though he is entirely absent from most of history books, he is a man that created the foundation for today's technology and lifestyle. But in addition to all of his inventions, Nikola Tesla was among the first people on Earth who claimed to have intercepted alien messages from outer space.
Everything from radio to remote controlled vehicles, Nikola Tesla laid down the necessary foundation for NASA and many other scientific agencies around the world, not to mention that he wanted to give the world unlimited free energy a hundred years ago.
Nikola Tesla was a man far ahead of his time. Tesla envisioned a future on planet Earth where free energy was available for everyone, but his ideas and inventions went far beyond electricity, and energy.
If it wasn't for Tesla, we'd probably still have no idea about Radio, Television, AC electricity, Tesla coil, Fluorescent lighting, Neon lighting, Radio control devices, Robotics, X-rays, Radar, Microwaves and dozens of other amazing inventions.

Mr. Rajendra Kumar P, an expert on GST from Chennai shared his insights at Unity Pavillion.

In continuation of their exploration through the body reconnecting to the nature Philippe and Thierry with many, many others created Bhu/ Earth dance performance which will be staged on 18th, 19th and 20th of August at 8pm at Kalarigram.
We hosted Nikhil Varagiri, Philippe and Thierry in our studio, and they talk about this performance in the connection to ancient art of Kalaripayattu. As Nikhil, who practices it for a long time, this is the mother to all martial arts on the planet.
" In this show they invoke the spirit of the BHU element (earth). The Kalari warrior carries, in his body, the memory of the earth. Through this process, they are able to reconnect to the pure origin that keeps him in motion with the heartbeat of the earth."…

Joyful Circe has payed visit to our studio, and with her we share a conversation which lead from her e childhood spent in Auroville to her music.
Memories of a child growing in a city with red earth, and special energy of the space …. which keeps calling one back.
Circe remembers an Auroville in her childhood very different .." simpler, smaller, and yet distances bigger.. a deep feeling , a sense of one's freedom. Everything was slow, but real…." shares with enthusiasm .
Since her professional path is music, Circe shares some tracks with us, and you can her them spread the interview.