Posts Tagged 'Celebration'
A collaboration of Ilaignarkal Education Center and Mohanam Cultural Center, brought together the Tamil New Year celebration in Auroville hosted by Visitor Center.
The Ilaignarkal Education Center is involved with teaching and bringing together the Tamil workers of Auroville. The Mohanam Cultural Center experiment with making different sorts of instruments (mainly percussion, string and wind instruments) out of local material.
Almost like a harvest festival many seasonal fruits and vegetables were presented in honor of the Tamil New Year. Astrological predictions were announced as what the coming year would bring. Live traditional Tamil music and dance enhanced the event.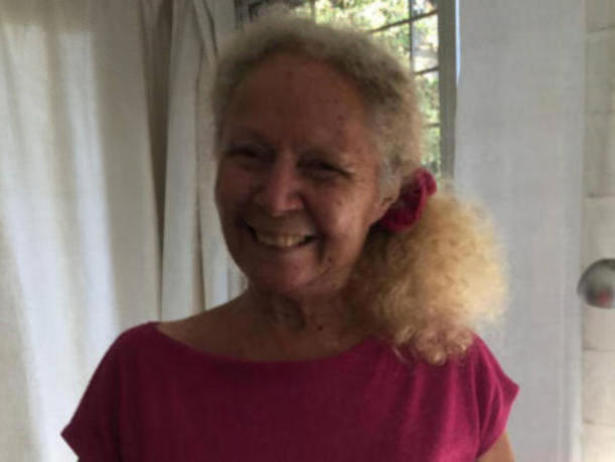 Bhaga arrived in Auroville in 1972 and since then has been a pioneering force in Auroville's various aspect. We met up with Bhaga, a day before her birthday which is on 23 February to chat with her and wish her best wishes for the coming year. In a delightful exchange of thoughts, Bhaga chose to speak more about her favorite topic 'Auroville' than her personal being. She speaks about her life in Aurovile past, present, future and deeply reflects upon what it means to have true collaboration between people who have come to Auroville, to manifest Auroville. Bhaga as always speaks her heart out frankly and courageously to not overlook her own participation in bringing the change in human consciousness. Many sweet memories of the past were also cherished and future aspiration mentioned, listening to her helps in going into deep awareness of presence of the divine and brings consciousness into our being, much like her work, workshops on cellular consciousness, Labarotary of Evolution or the publication of her books.
We wish many more delightful years to come for us, with Bhaga. OM!!!

Mohanam Kindergarten Open House celebrated its 13th annual day  on 30th April at Sanjeevinagar. Educationist Meenakshi Akka addressed the gathering and shared her beautiful thoughts about education and culture. The celebration got more interesting with dance performance by the kindergarten students for various different Tamil songs, they also showcase the art works which were done by the students during the whole year. The celebration was a great success by the teachers and the parents.
Auroville 50th Anniversary Update and General Information Meeting
Meeting and presentation about the preliminary planning stages and participatory planning process of Auroville 50th Birthday in February 2018, followed by questions and answers.
A soundscape recorded at Mahalakshmi Park Musical Offering – Consecration Celebration of new a amphitheatre.
A group of artists and musicians are invoking Her qualities of Harmony.
Participants: Aurelio, Deepanam students and teachers, Emilie & Linus, Francois, Jyoti, Mantra Chanting Group, Nadaprem, Raja, Samul and Caipoeiristis, Santra, Shakti, Swaha and Vera, The Svaram Team, AV Road Service are bringing bells, Slokas, Marimbas, Xylophones, Nyckelharpa, Mantras, Viola, Berimbao, Adabaque, Pandeiros, Accordian, Guitar, Voices, Percussions, Land art, oil lamps, candles, lampions, sky lanterns… in an aspiration to create a new communal atmosphere of listening, joy, wonder and gratitude for Auroville.
In the week before at the 15th of January the biggest Indian Festival of Pongal takes place, Auroville Farm Group organized their Pongal Farm Festival. They offered two days with presentations of the organic farm work in Auroville, gratis food (including, what else, Pongal rice), live music, information desks and food associated plays for children. A Documentation of the second day.
Garba is a dance form originated in Gujarat, performed during Navratri – a 9-day festival of Goddess Durga. It is also known as Garbi, Garbha or Garbha Deep. In 'Garbha Deep', the word 'Garbha' is a Sanskrit term, which means womb and 'Deep' means little earthen lamps. Garba is usually performed in a circle around a big lamp or the statue of Goddess Shakti.
The Garba Dance Festival was celebrated amidst much colour and music at SAWCHU, Bharat Nivas between the 14th and 18th of October. Here we talk to the organizers Shilpa, Falguni and Rakhee about the festival in an Auroville context.

At Sri Aurobindo Auditorium, Bharat Nivas, Pavilion of India, International Zone Saturday 10th and Sunday 11th III Auroville Singing Festival – Take Me to Your Soul.
Saturday 10th October from 8 pm to 9:30 pm
Sunday 11th October from 6 pm to 7:30 pm
From: 13th October (Tuesday) 22nd October (Wednesday) Tamil Heritage Centre invites us to Ilaignarkal Education Centre to participate in the Celebration of Evolution and enjoy the Doll-show. Everyday 10 a.m. to 12 noon & 3 pm to 7pm.
Wednesday 14 to Sunday 18 October Bharat Nivas, Pavilion of India, International Zone Invites all to Garba Dance Festival 2015, Celebrate, Participate & Dance at SAWCHU.
With sincerity, make an effort for progress, and with patience, know how to await the result of your effort.
The Mother

AfrikCan, the first annual celebration of African music, literature, arts, fashion and food will be all about celebration of Africa's positivity and creativity, including sound, the word, the taste, the look, the philosophy in action, taking place this weekend at NYC, at La Marina. From lineup of musicians we are featuring few songs.
Playlist

Wizkid – Ojuelegba
Les Nubians – Makeda
Wiyaala – Idunne (you alone)
Lira – Ngiyazifela
Young Paris – Nanu – Lotus Flower
Jidenna – Callsic Man
Young Paris – Negus
Oshun – Preeeech
Ayo – Life is Real
Wiyaala – Bunsun (good things)
Lira – Soul in Mind
Wizkid – Show You the Money
Osekre and TheLucky Bastards – Why We Are Here
Ayo – I'm Gonna Dance
Young Paris – Music Factory – Everybody Dance Now
Dj Cuppy -Emini Baller Ft Chidinma, Wizkid, Illbliss, & Suspect
DJ mOma – Heavy Warmup