Posts Tagged 'Children'
In today's news we are featuring short phone interview with Mawite from Auro Annam Farm inviting us to "beat the heat" with music and food at Kipaak Cafe at Auro Annam this weekend 11th, 12th and 13th from 7.30pm onward. They are hosting Soul&Beats band from Bangalore.
This month the community will be invited to vote on a proposed new approach to planning in Auroville. The proposal introduces two key changes to Auroville's planning: a restructured Town Development Council (TDC)/l'Avenir and the introduction of a set of Planning Principles, intended to guide planning in Auroville.
Residents will be invited to vote on the proposal over a two-week period running May 13 – May 27. Residents will be able to vote online for the entire two-week period and on paper at the Pour Tous Distribution Centre and the Solar Kitchen between 11am – 2pm on May 27.
Today the 11th of May, at 4:30pm at Unity Pavilion General Meeting on Entry Policy .
 Nature Camp Group informs us that all those who are leaving tonight to the 2nd Nature Capm at Kodai Kanal need to bring their luggage today 11th at 4 pm so that it can be loaded safely and efficiently.
News and Notes will have SUMMER BREAK 2017: no publication on the 20th May and 27th May. Restarts on 3rd of June. Printing&Delivery Team would like to go on a short tour – FS# #103821. Please mention: "Staff Tour 2017" – Any amount helps!
Sweet Mother, How can one increase one's receptivity? Receptivity is proportional to self-giving.
2nd March 1966, The Mother's answer to young Captain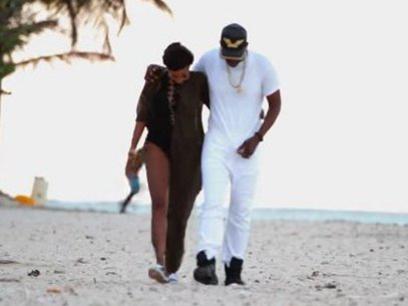 Story of fresh cuts is going on – today dancehall
tracklist
Street Soul Riddim Mix Feat. Chris Martin, Romain Virgo, Alaine, Cecile
Konshens – Gal Dem Sugar
Eddy Kenzo ft. Alaine – Addicted
R. City – Crazy Love Ft. Tarrus Riley
Pitbull – Options ft. Stephen Marley
Vershon – Wul It Out
Keznamdi – Victory ft Chronixx
Popcaan – Naa Stoop
Popcaan x Drake – My Chargie
Vybz Kartel – Remember Me
Ishawna – Shape of You (Equal Rights – Remix)
Spice Sweet ft Busy Signal
Romain Virgo & Bugle – No Problem
KickRaux & Ras Kwame feat. Ayo Jay, Demarco, Doctor & Tyga – Feelin U
DJ Khaled – I'm the One ft. Justin Bieber, Quavo, Chance the Rapper, Lil Wayne
Busy Signal, Patrice Roberts – O'Baby
Capital D – Dancehall Nice Again
Demarco – Something To Think About
Charly Black – You're Perfect
UFO Miles – Chi Ching Ching
Shawn Ice – Levels To This
Gyptian & Konshens – Bingo _Yardstyle Ent
Jahmiel – Nuh Loyal

Quiet Sturaday evening with special candle light atmosphere at Pitanga, and Ashaman offering classical guitar solo. In second part of the recital Vera joined him with her soprano for few songs. We heard pieces mostly of South American composers, and two longer pieces of Bach(Prelude) and Barrios. And as Ashaman among other said – to perform classical guitar solo could be compare to an Olympic event considering the challenges the performer meets.
At MMC in Town Hall we had a chance to hear whole hearten genuine presentation( even might not be technically perfect) by Asia and Yam on their adventure to the place in South Africa where are white lions.
12 Auroville Lion Hearted kids participated in OUR (One United Roar for Lions and Nature), and Asia and Yam were among those 12 of the world who won the talent challenge, and been rewarded with a trip to South Africa.
We saw both winning video and some short clips from their adventure with power point presentation.
The whole thing started about 6 months back when Aikya has returned from South Africa with the book 'The mystery of the White Lions' by Linda Tucker and message on white lions, and importance of their preservation … and with the information on talent challenge One United Roar for Lions and Nature

Monday April 24 – General Meeting (4.30pm – 6.30pm in Unity Pavilion) to discuss the: Proposal to restructure the Town Development Council in preparation for a Resident Assembly Decision-making Event (RAD) May 13 – June 10.
Saturday April 29 – General Meeting (10am -12pm in Unity Pavilion) to discuss the: Proposed new Auroville Learning Activities Guidelines.
Six days left to comment on Matrimandir Executive Nominees: Four-year term
24th of April 1920 The Mother's final arrival in PondicherryThe Mother first visits Pondicherry in 1914; she returns to settle permanently in 1920.
A4A April Darshan flier and letter
Siegfried Latzke, who came to Auroville in 1998, left his body very peacefully in the evening Saturday 22 April, surrounded by his family in Discipline.
One goes much faster when he is not in a hurry. To really move forward, one should feel, with complete confidence, that eternity lies before him.
The Words of The Mother, Vol. 14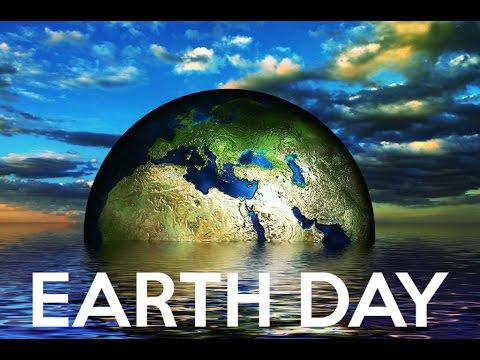 Friday 21 April, 4.00 – 6.30 pm at Unity Pavilion Closing session of 'Create Auroville Together '(CATCAT14 feel the resonance, the heartbeat of unity in diversity in action Cats TUNING TOGETHER with the guidance of the Russian Singing Bells .
The informational General Meeting on guidelines, rules and regulations for Auroville Learning Activities (Alas) will be held in the Unity Pavilion on Saturday, 29th April, from 10am to 12pm.
Monday, April 24 at 4.30pm at Unity PavilionGeneral Meeting to Discuss Proposed TDC/L'Avenir Restructure. This meeting will be followed by a Residents' Assembly Decision-making Process on the proposal running May 13 – June 10.
On Tuesday 24th of April at 5.30am meditation on Mother's final arrival day In the Matrimandir Amphitheatre.
On Saturday 22nd at 210am at MMC in Town Hall TLC invite us to One United Roar fro Lions and Nature – a power point presentation by Asia and Yam, who were placed among winners of talent challenge.
on following links you can hear the story of White Lions of South Africa
http://www.aurovilleradio.org/over-the-sun/#.WpgqgEV96iM
http://www.aurovilleradio.org/over-the-sun-part-2/#.WpgqfEV96iM
http://www.aurovilleradio.org/over-the-sun-3/#.WpgqfkV96iM
http://www.aurovilleradio.org/over-the-sun-4/#.Wpgqd0V96iM
http://www.aurovilleradio.org/over-the-sun-5/#.WpgqdEV96iM
On Saturday 22nd between 10am to 4pm Upasana will celebrate Earth Day with their 10th anniversary of Small Steps with invitation to paint your message to the Mother Earth on Small Steps bag.
O Thou who art the sole reality of our being, O sublime Master of love. Redeemer of life, let me have no longer any other consciousness than of Thee at every instant and in each being.
The Mother

A conversational interview between Sankalpa: Art Journeys intern Marichelle Gurski (US) and architect Peter A. (German Aurovilian) on his philosophy behind creating the double-dome structure of the Sankalpa Art Center. Sankalpa is sub-unit of Thamarai, including the center located behind Tibetan Pavilion in the International Zone and the Art Cart parked at Visitor's Center. Sankalpa provides the community with creative spaces for transformation of both inner and outer worlds, by breaking down the barriers that inhibit self-expression, making art accessible to all, and facilitating human unity through art.
This is an open dialogue about Peter's journey to Auroville where he found a fascination with geodesic domes and their application in the community. We are given a rare glimpse into the wisdom of the stories he has to tell and how the structure of these domes bring people together.

4th Village Heritage Festival will be going on on 15th and 16th of April at Bamboo Land, opposite of Imagination, and we are featuring Murugan with details of the event.
On Sunday 16th of Paril at 8pm at Sri Aurobindo Auditorium, Bharat Nivas, Pavilion of India Jazz Night – an excerpt of interview with Vera and Juriaan.
At the occasion Tamil New Year AV children and bioregion artists presents today 13th of April at 7pm at Sri Aurobindo Audiotirum, Bharat Nivas, Pavilion of India Life in Hundred Years., Scrip thy Thabidurau and Yatra Srinivassan, who also directed the play.
At the occasion of Tamil New Year on Friday 14th of April 10 am to 5 pm at Visitors Centre we are invited to a VASANTHORCHAVAM Chithirai Edu-Cultural Festival
Friday 14th April at 7 pm at Visitors Center – All are welcome to enjoy the serene and joyful atmosphere.Organised by Ilaignarkal Education Centre and Mohanam Cultural Centre where
Auroville Kids and Students invite you to their dance open house:(Aranketra Kaadhai)
On Saturday 15th of April between 5pm to 9pm YouthLink wants to invite you to our new event called "COMM4UNITY"
O
On Sunday 16th and Monday 17th of April , at 07:30pm Last School (near Kalabhumi)The Three-Maskmen (and Where is Tamanna?) – Play performance – A comedy play written by Dyuman and produced by Last School students during the 2016-2017 school year

To be sincere, all the parts of the being must be united in their aspiration for the Divine – not that one part wants and others refuse or revolt. To be sincere in the aspiration – to want the Divine for the Divine's sake, not for fame or name or prestige or power or any satisfaction of vanity.
The Words of The Mother, Vol.14

In today's news we are featuring Murugan from Mohanam Cultural Centre inviting us to a 4th Village Heritage Festival on Saturday 15th and Sunday 16th of April between 10am to 5pm at Bamboo Land opposite of Imagination, organized by Mohanal Cultural Centre and Pondicherry Tourism Department.
At the occasion of Tamil New Year on Friday 14th of April 10 am to 5 pm at Visitors Centre we are invited to a VASANTHORCHAVAM Chithirai Edu-Cultural Festival Welcoming the summer
On Friday 14th April at 7 pm at Visitors Center Auroville Kids and Students invite you to their dance open house:
(Aranketra Kaadhai) ; organized by Ilaignarkal Education Centre and Mohanam .
One can live the Divine even thought unable to express the Divine, one can realise and be the Divine's infinity though unable to define or explain the Divine.
The Words of The Mother, Vol.14