Posts Tagged 'Culture'
Barking dogs, vans and motorbikes passing by, and even more noises were unable to spoil the mesmerizing sound of Pujasree's voice.
An amazing ability to improvise.
The best place to play for spontaneity is in a cafe, not on stage.
What does it mean to be a woman in Indian culture?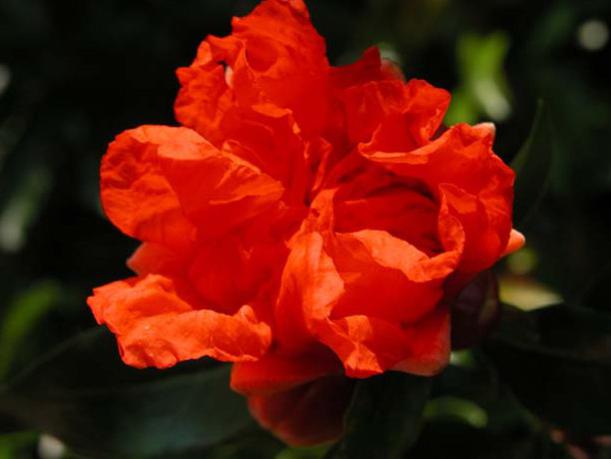 Une série hébdomadaire de lectures par Gangalakshmi (en Français) de sélection d?oeuvres sur ou de la Mère et Sri Aurobindo, qui lui semble La Manifestation Supramentale.
A weekly series of readings by Gangalakshmi (in French) from selected works by or on the Mother and Sri Aurobindo.
This week Savitri by Sri Aurobindo Livre V, Chant II – Satyavane.
On the special request from listeners this edition is un cut!!!

Tristan, volunteering in Aquadyn as a software programmer who follows his passion of playing music by night.
He has an intense form of musical expression. Accompanied by his guitar he goes into improvised musical tangents reminiscent of the doo-op period. He very likely has the secret ability to scat.
Gino, with the ability to turn just about any object into an instrument of percussion plays along adding a necessary element of oomph.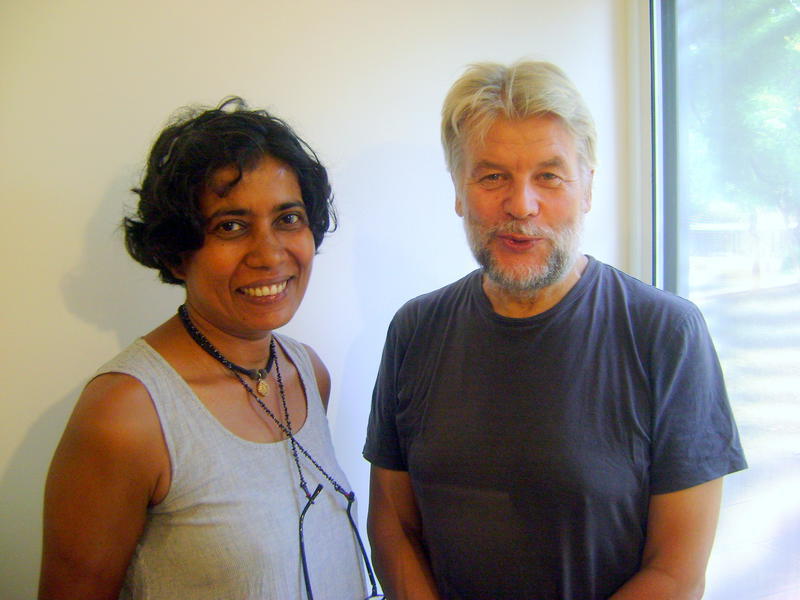 We were hosting Uma and Torkil this morning in our studio, and the talk was on PETRA. What is Petra, where it came from, where is aiming….
Out of Retreat in 2015 many (working) groups has emerged, and one of them was Integral Entrepreneurship Lab, from which group Petra was born. The group is growing, expanding, merging … because their member feels the need that Auroville moves from urban village toward sustainable township, offering enough support for the human resources to join.
Petra ( a working name, homage to late Petra) would not only be a gateway or filter, but also a place where economy should become a catalyst to turn things around, and develop the city of Dawn; it aspires to be a meeting pong, borderline with holistical approach with inbuilt possibilities and opportunities for residents and visitors alike.

Musical edition today travels back in time, and to South American continent. At the time when funk was spreading like a fire from states, Brasil was catching it fast , embracing it, and transfixing it ….
tracklist
Manu Gavassi – Vício
Darker Than Blue – Ghetto Funk
Gerson King Combo – Funk Brother Soul
Banda Black Rio – Mr Funky Samba
Seu Jorge – Samba Rock
Banda Black Rio – Maria Fumaca
Gilberto Gil Toda menina Bahiana
Tim Maia – O Caminho Do Bem
Trio Mocoto – Swinga Sambaby
Miguel de Deus – Black Soul Brothers 70's Brazilian Psych Funk
Emilio Santaiago – Vem Menina
Toni Tornado – Sou negro
Bebeto- Segura a Nega
Banda Black Rio – Vidigal
Lafayette Afro Rock Band – Hihache
Tiago Abravanel – De Brim
Cristina Camargo Moral Tem Hora
Cassiano – Eu amo voce
Patricia Marx cedo ou tarde
Marcos Valle – Estrelar
Gerson King Combo – Mandamentos Black
Trio Trenura – A Gira
Banda Black Rio – Expresso Madureira
Elizio De Buzios – Tamanqueiro
Sergio Mendes, will.i.am, Siedah Garrett – Funky Bahia


In today's musical edition we are featuring a mixture some of the Afrikan classical music, and some other,  among others Ba Cissoko, Basekou Kouyate, Chiwomiso, Konono No.1,
tracklist
Ba Cissoko – Bambo
King Ayisoba ft. Kontihene, Kwabena Kwabena & Kwaku T – Modern Ghanaians
Bassekou Kouyate & Ngoni Ba – Abe Sumaya
Babadi – les espoirs de coronthie
Fela Kuti – Shakara
Lansine Kouyate – David Neerman – Djanfa Magni
Chiwoniso Maraire – Gomo – Rebel woman
Konono no. 1 – Konono Wa Wa Wa
Emmanuel Jal feat. Abdel Gadir Salim – Baai
Ayub Ogada – Obiero (African Angels)
Sona Jobarteh – Gambia
Toumani Diabates – Single
Ali Boulo Santo – Kaladioula
Ablaye Cissoko & Volker Goetze – Domain Domain
Daoui – Maalem Benaissa
Ali Farka Toure & Toumani Diabate – Sabu Yerkoy
Ba Cissoko with Tiken Jah Fakoly
In today's news we are featuring short phone interview with Mawite from Auro Annam Farm inviting us to "beat the heat" with music and food at Kipaak Cafe at Auro Annam this weekend 11th, 12th and 13th from 7.30pm onward. They are hosting Soul&Beats band from Bangalore.
This month the community will be invited to vote on a proposed new approach to planning in Auroville. The proposal introduces two key changes to Auroville's planning: a restructured Town Development Council (TDC)/l'Avenir and the introduction of a set of Planning Principles, intended to guide planning in Auroville.
Residents will be invited to vote on the proposal over a two-week period running May 13 – May 27. Residents will be able to vote online for the entire two-week period and on paper at the Pour Tous Distribution Centre and the Solar Kitchen between 11am – 2pm on May 27.
Today the 11th of May, at 4:30pm at Unity Pavilion General Meeting on Entry Policy .
 Nature Camp Group informs us that all those who are leaving tonight to the 2nd Nature Capm at Kodai Kanal need to bring their luggage today 11th at 4 pm so that it can be loaded safely and efficiently.
News and Notes will have SUMMER BREAK 2017: no publication on the 20th May and 27th May. Restarts on 3rd of June. Printing&Delivery Team would like to go on a short tour – FS# #103821. Please mention: "Staff Tour 2017" – Any amount helps!
Sweet Mother, How can one increase one's receptivity? Receptivity is proportional to self-giving.
2nd March 1966, The Mother's answer to young Captain