Posts Tagged 'Culture'
How it feels when you finally 'realise' that this is what you've been looking for…
On Tuesday, 18th April 2017, SAVI hosted a volunteer presentation in Tibetan Pavillion, two volunteers Jyothirmayee and Mayank, working in "Kenji's Japanese Carpentry workshop" shared their life experience and how Auroville managed to give them what they have been looking for their whole life. They shared how they managed to deal with all the problems , how they managed to keep their basket full of questions aside and have an empty basket for answers on them. Jyothirmayee told a story how she felt magic happening when her 40 year plan started in like a snap. Mayank shared his love for wood, how they speak to him. After years of struggle inside out, they found something they have been looking for.
All you need to do for yourself is keep cleaning the stream of your flow and to put mind, body and heart in harmony and the magic will happen. This is how one can find that one "thing" they are looking for.
The applaud at the end of each talk spoke how everyone was so deeply touched by their stories.
With the arrival of TV in 60ies on Puerto Rico salsa was exploding in its popularity, and crossed shores of the island, reaching over to USA. Featuring tracks of Rafael Ithier, founder of El Gran Combo; Quique Lucca, founder of Sonora Poncena; and Willie Rosario.
tracklist
El Gran Combo de Puerto Rico – Y No Hago Mas Na – Salsa Grandes Exitos
El Gran Combo – Bomba Pa Gozar
El Gran Combo Que me lo den en Vida
Sonora Poncena – Oh Mayi
Sonora Poncena – Timbalero
Willie Rosario – Watusi Boogaloo
Sonora Poncena – Tumba Mabo
El Gran Combo – Azucar pal Cafe
Gilberto Santarosa – Ya no Queda Nada
Sonora Poncena – Prende el fogon
El Gran Combo Que le ponga Salsa
Sonora Ponceno – Moreno Soy
Willie Rosario Y Su Orq. – Cuando Se Canta Bonito
Sonor Poncena – Tu Te Lo Buscaste
Willie Rosario – Llorare
El Gran Combo – Merengue con Mi Salsa
El Gran Combo – Ojas Chinos
Willie Rosariso Y Junior Toledo – Casualidades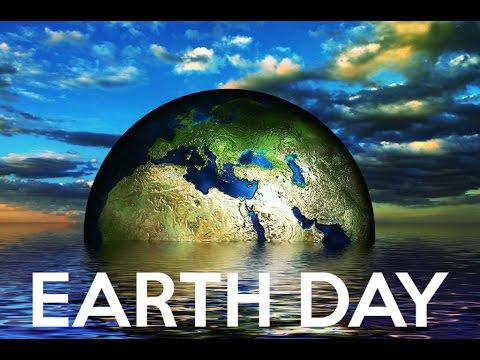 Friday 21 April, 4.00 – 6.30 pm at Unity Pavilion Closing session of 'Create Auroville Together '(CATCAT14 feel the resonance, the heartbeat of unity in diversity in action Cats TUNING TOGETHER with the guidance of the Russian Singing Bells .
The informational General Meeting on guidelines, rules and regulations for Auroville Learning Activities (Alas) will be held in the Unity Pavilion on Saturday, 29th April, from 10am to 12pm.
Monday, April 24 at 4.30pm at Unity PavilionGeneral Meeting to Discuss Proposed TDC/L'Avenir Restructure. This meeting will be followed by a Residents' Assembly Decision-making Process on the proposal running May 13 – June 10.
On Tuesday 24th of April at 5.30am meditation on Mother's final arrival day In the Matrimandir Amphitheatre.
On Saturday 22nd at 210am at MMC in Town Hall TLC invite us to One United Roar fro Lions and Nature – a power point presentation by Asia and Yam, who were placed among winners of talent challenge.
on following links you can hear the story of White Lions of South Africa
http://www.aurovilleradio.org/over-the-sun/#.WpgqgEV96iM
http://www.aurovilleradio.org/over-the-sun-part-2/#.WpgqfEV96iM
http://www.aurovilleradio.org/over-the-sun-3/#.WpgqfkV96iM
http://www.aurovilleradio.org/over-the-sun-4/#.Wpgqd0V96iM
http://www.aurovilleradio.org/over-the-sun-5/#.WpgqdEV96iM
On Saturday 22nd between 10am to 4pm Upasana will celebrate Earth Day with their 10th anniversary of Small Steps with invitation to paint your message to the Mother Earth on Small Steps bag.
O Thou who art the sole reality of our being, O sublime Master of love. Redeemer of life, let me have no longer any other consciousness than of Thee at every instant and in each being.
The Mother

A collaboration of Ilaignarkal Education Center and Mohanam Cultural Center, brought together the Tamil New Year celebration in Auroville hosted by Visitor Center.
The Ilaignarkal Education Center is involved with teaching and bringing together the Tamil workers of Auroville. The Mohanam Cultural Center experiment with making different sorts of instruments (mainly percussion, string and wind instruments) out of local material.
Almost like a harvest festival many seasonal fruits and vegetables were presented in honor of the Tamil New Year. Astrological predictions were announced as what the coming year would bring. Live traditional Tamil music and dance enhanced the event.

Soulful grooves for hot day…
tracklist
After 7 – I Want You
Mos Def – Beauty in the Dark (Groove with You)
Babyface – Exceptional
Maceo Parker – The Greatest Romance Ever Sold
Musiq Soulchild – Silky Soul (An All-Star Tribute To Maze Ft. Frankie Beverly)
Bilal – Soul Sista
Hil st Soul ft Dwele – baby come over
Tony Toni Tone – Lovin' You
Stephen Bishop – On and On
D'Angelo – Me And Those Dreamin' Eyes Of Mine
Sade – No Ordinary Love
Marcus Miller – Infatuation
Platinum Pied Pipers – Ridin' High
RAY BLK – My Hood ft. Stormzy
Jorja Smith – Where Did I Go-
Kelela – Bank Head
Blacknuss feat. Robyn, Joshua & Abel – Roll With Me
Kenny Lattimore – You're My Girl
LTD Love Ballad

UNITING FOR AUROVILLE'S LAND – HIGHLIGHTS FROM THE RADIO
Auroville Radio brings you quick access to some of the special events held at the Unity Pavilion during February to raise money for buying Auroville's land. Mandakini, the original organizer of "Acres For Auroville" (A4A) and co-founder of its offshoot "Art For Land", is a dedicated full-time all-around worker for these large-scale fund raising efforts. She shares the latest results of the A4A campaign and the aims and results of the Art for Land auction. Mandakini tells us about many of the beautiful donors and about different solidarity actions for the land. She also explains the principles followed to make sure that the money donated to buy Auroville's land is never used for anything else. In this interview we feel Mandakini's deep, sincere, commitment to Auroville's growth, and we meet a beautiful soul, dedicated to serving the ideals of Auroville.
Auroville Radio has created a special web-link page for people who could not come to fund raising events. Click on the special web-link page below and you will have the links to give you immediate access to seven fund-raising events; three talks, three concerts, and an interview from the Unity Pavilion's February fund-raising program.
Friday 21st April, at 4pm at Unity Pavilion Closing session of 'Create Auroville Together 'to feel the resonance, the heartbeat of unity in diversity in action Cats TUNING TOGETHER with the guidance of the Russian Singing Bells …feturing an excerpt of interview with Cats reflecting where Sandyra invites us to this event.
Today, Monday 17 April, 4.30pm at Unity Pavilion The IZ Coordination Team will have a final discussion about the proposed construction of a 'European Temporary Pavilion'
Tonight at 7.30pm at Last School , near Kalabhumi The Three-Maskmen (and Where is Tamanna?) – comedy play written by Dyuman and produced by Last School students during the 2016-2017 school year.
Tuesday 18th April 6 pm at Pavilion of Tibetan Culture Savi invites us for Volunteer presentation "Kenji's Japanese Carpentry workshop" with Jyothirmayee and Mayank.
On Thursday, April 20 between 10:30 am and 12:30. Everyone is warmly invited to An Open House at Transition School .
TLC invites all to our open house On Friday 21st April from 3-6 pm at Base Camp (Dana).
Kindergarten on Earth – The Kindergarten is presenting a small exhibition of the works and photos of the children in mixed age groups who were offered a choice of activities on the topic of earth.
Every morning may our thought rise fervently towards Thee, asking Thee how we can manifest and serve Thee best.
The Mother