Posts Tagged 'Culture'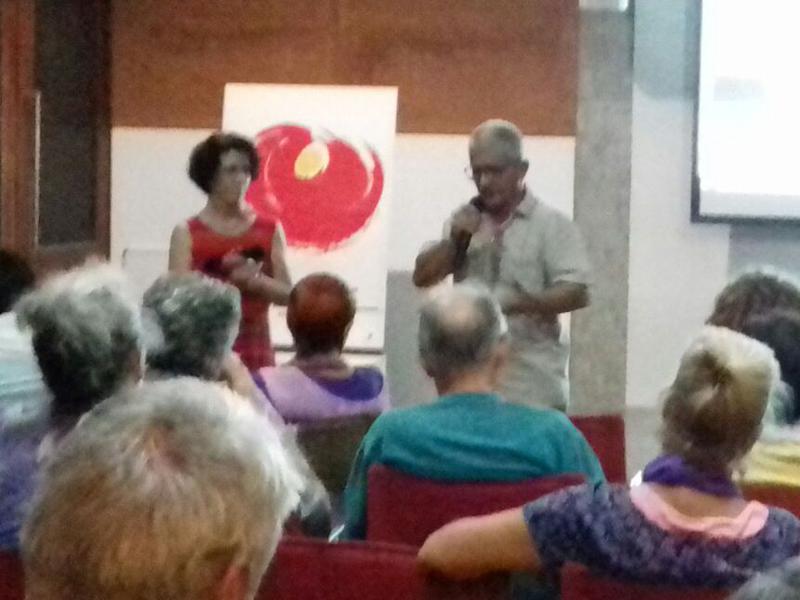 Last night at Bhumika Hall, Bharat Nivas was a special screening of short films: : "A Sacred Message from Colbian Indigenous Tribe"", presented by German Zuluaga from Colombia in Spanish with translation by Stella Rodriguez . Mr.German Zuluaga, visiting guest, has started a Multicultural Community in Sierra Nevada 5 years ago in an abandoned settlement. He started exchanging products and services with the Koggies from a village 5 km away. He wanted to help them to keep their Sacred way of living ,and unexpectedly he has found his own spiritual path.
After the presentation, and screening was a session of questions and answers.
Numerous audience was united in the thought, that that special tribe, which live exclusively spritual life, should be preserved, and kept in peace for the benefit of the future of whole planet.

Another edition of healing frequencies, and we are going back to ancient solfeggio scale by featuring tracks from Gregorian chants, along with orgianl ut, re mi…and other sacred music.
The origin of the ancient Solfeggio scale can be traced back to a Medieval hymn to John the Baptist, and the original frequencies were capable of spiritually inspiring mankind to be more "god-kind".
The original Solfeggio scale was developed by a Benedictine monk, Guido d'Arezzo (c. 991 AD – c. 1050 AD). It was used by singers to learn chants and songs more easily. Today we know the Solfeggio scale as seven ascending notes assigned to the syllables Do-Re-Mi-Fa-So-La-Ti. The original scale was six ascending notes assigned to Ut-Re-Mi-Fa-Sol-La. The syllables for the scale were taken from a hymn to St. John the Baptist, Ut Queant Laxis, written by Paulus Diaconus.
Guido d'Arezzo
The secret meanings of the ancient syllables
Each tone has its own unique potential
As you already know, the syllables used to denote the tones are: Ut, Re, Mi Fa, Sol, La. They were taken from the first stanza of the hymn to St. John the Baptist:
Ut queant laxis Resonare fibris
Mira gestorum Famuli tuorum
Solve polluti Labii reatum
Sancte Iohannes
Literal translation from Latin: "In order that the slaves might resonate (resound) the miracles (wonders) of your creations with loosened (expanded) vocal chords. Wash the guilt from (our) polluted lip. Saint John."
In other words, so people could live together in peace and communicate in harmony about the miracle in their lives, and how God blessed them to produce this "magic", people's true unpolluted spiritual natures required revelation. The above text seems to suggest that Solfeggio notes open up a channel of communication with the Divine.

In the high spirited , intimate space of Adishakti Theatre, classical William Shakepseare's play King Lear is set on stage.
Auroville Theatre group presents King Lear by amazing act of home based actors, along with visiting actors and actresses. Tragedy follows the original language but is set in current time, thus giving actors a freedom to express their characters by their visions. Hard, demanding roles, lengthy time wise has shown the dedication, maturity, and brilliance of the actors.
Classical Shakespeare's tragedy depicts the gradual descent into madness of the title character, after he disposes of his kingdom giving bequests to two of his three daughters based on their flattery of him, bringing tragic consequences for all. Derived from the legend of Leir of Britain, a mythologicalpre-Roman Celtic king,
Due to the restoration work of Bharat Nivas Sri Aurobinod amphitheater, Auroville Theatre Group decided to stage the play at the Adishakti Theatre, Adishakti Laboratory for Theatre, Arts & Research on Edayanchavady Road. Adishakti Theatre with its funder Veenapani Chavla, who was deeply connected to Sri Aurobindo Ashram and Auroville. It is a fascinating place, with utmost respect to vernacular architecture, with reverence towards well being of humans, and nature , yet dedicated and focused in fields of performing arts.

In today's news we are featuring short excerpt of interview with Marco and Tlaloc on upcoming AVFF17, which starts next Saturday 16th of December, as first in the series of event to celebrate 50th Anniversary of Auroville.
#Auroville50
On Moday 11th of Decmeber at 4pm at Unity Pavilion a General Meeting of International Zone.

Today at 6 pm – Presentation on Global Permaculture and Ecovillage Projects in Pitchandikulam.
The Aruoville Theatre Group presents Shakepseare's King Lear on 7th, 8th and 9th of Decmeber at 7pm at Adishakti Theatre on Edayanchavady Road
On Saturday 9th of December at 5pm at Cinema Paradiso MMC in Town Hall The French Pavilion presents Geo political view of Mediterranien by Nadir Benmatti .
On Saturday 9th of Decmeber at 5pm at Bhumika Hall, Bharat Nivas, Pavilion of India presentation on Sacred Community in Colombia by German Zuluaga.
The publication of the first issue of the relaunched Vaasal magazine.,and you can download the magazine here: https://www.auroville.org/contents/4355
.. asking Him to pour His Grace upon you and to make you conscious of the Divine Light and Soul in you, to give you the supreme realisation of His Presence.
The Mother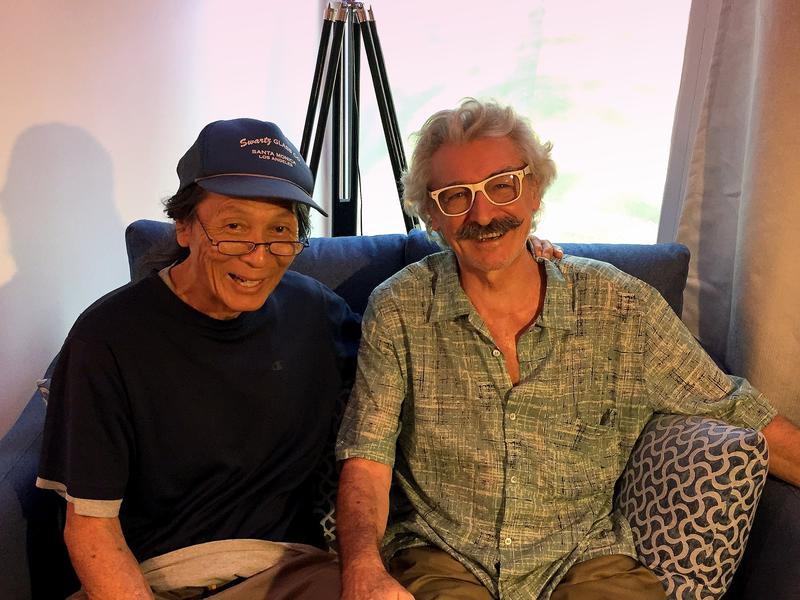 5th edition of Auroville Film Festival is almost here! Starting on 16th of Decmeber will mark the 50th Auroville Anniversary(in February 2018) as being the first cultural event to celebrate the occasion.
Marco and Tlaloc share with us some of the details of the festival, which took full two years of preparations. They are still in need for some volunteers in various areas.
And once again, the city in Town Hall area will have that spirit of festival festivity which brings the community together either be watching the movies, enjoying music and food, and company of each other.
http://filmfestival.auroville.org/category/news/
#Auroville50
CRIPA  hall in Kalabhumi`s art centre lends itself perfectly to  improvisation on the grand piano. Mr. Hartmunt von Lieres filled the venue with colorful (over)tones still resonating in my ears.
A variety of musical scales got embellished with melodic patterns and rhythmical movements with a touch of Spanish flavor and a jazzy groove in order to create a harmonic structure. The music says it all. Just relax, listen and enjoy!