Posts Tagged 'Dance'
In today's musical edition we are featuring a mixture some of the Afrikan classical music, and some other,  among others Ba Cissoko, Basekou Kouyate, Chiwomiso, Konono No.1,
tracklist
Ba Cissoko – Bambo
King Ayisoba ft. Kontihene, Kwabena Kwabena & Kwaku T – Modern Ghanaians
Bassekou Kouyate & Ngoni Ba – Abe Sumaya
Babadi – les espoirs de coronthie
Fela Kuti – Shakara
Lansine Kouyate – David Neerman – Djanfa Magni
Chiwoniso Maraire – Gomo – Rebel woman
Konono no. 1 – Konono Wa Wa Wa
Emmanuel Jal feat. Abdel Gadir Salim – Baai
Ayub Ogada – Obiero (African Angels)
Sona Jobarteh – Gambia
Toumani Diabates – Single
Ali Boulo Santo – Kaladioula
Ablaye Cissoko & Volker Goetze – Domain Domain
Daoui – Maalem Benaissa
Ali Farka Toure & Toumani Diabate – Sabu Yerkoy
Ba Cissoko with Tiken Jah Fakoly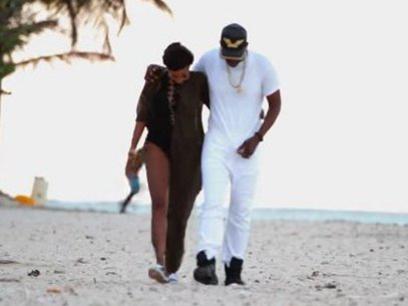 Story of fresh cuts is going on – today dancehall
tracklist
Street Soul Riddim Mix Feat. Chris Martin, Romain Virgo, Alaine, Cecile
Konshens – Gal Dem Sugar
Eddy Kenzo ft. Alaine – Addicted
R. City – Crazy Love Ft. Tarrus Riley
Pitbull – Options ft. Stephen Marley
Vershon – Wul It Out
Keznamdi – Victory ft Chronixx
Popcaan – Naa Stoop
Popcaan x Drake – My Chargie
Vybz Kartel – Remember Me
Ishawna – Shape of You (Equal Rights – Remix)
Spice Sweet ft Busy Signal
Romain Virgo & Bugle – No Problem
KickRaux & Ras Kwame feat. Ayo Jay, Demarco, Doctor & Tyga – Feelin U
DJ Khaled – I'm the One ft. Justin Bieber, Quavo, Chance the Rapper, Lil Wayne
Busy Signal, Patrice Roberts – O'Baby
Capital D – Dancehall Nice Again
Demarco – Something To Think About
Charly Black – You're Perfect
UFO Miles – Chi Ching Ching
Shawn Ice – Levels To This
Gyptian & Konshens – Bingo _Yardstyle Ent
Jahmiel – Nuh Loyal

Some fresh cuts of roots and culture , reggae …
tracklist
Serve And Protect Riddim Mix Feat. Queen Ifrica, Peetah Morgan, Romain Virgo
Samory I – Rasta Nuh Gangsta
Tarrus Riley – Simple
Ronnie Davis – I Won't Cry
Anthony John – Power of Love
Claire Angel – Love Is All I Bring
Black Omolo – More Positivity
Brothertz feat. Junior V & Sis Jane Warriah – Mash It Up [
Chezidek – Journey
Jah Mason – No Sad Story
Jahfe feat. Mykal Rose – Angel
Queen Ifrica – Truversation ft. Damian Jr. Gong Marley
Gentleman & Ky-Mani Marley – Tomorrow
Tuff Like Iron – Orange Peel
Williams Brutus – I Tried
Anthony B – King In My Castle
Raging Fyah – Fight
Torch & Chiney Kiki – Your Love

The informational General Meeting on guidelines, rules and regulations for Auroville Learning Activities (Alas) will be held in the Unity Pavilion on Saturday, 29th April, from 10am to 12pm.
Tuday, 27th at 7.30pm at Pavilion of Tibetan Culture KinGi invites us to a Poem Flow , an inner climate vocally performed.
On Saturday , 29th of April at 8pm at Pitanga An Evening of Classical guitar with Ashaman and special guest Vera.
On Firday 28th at 7.45pm at Bhavishyate, Bharat Nivas We are kindly invited to a special film projection" VELI" in the presence of Sashikanth, the Director.
Friday 28thApril – 6.30 pm to 9 pm behind Unity Pavilion SAVI team invites to *FOOD FUN FRIENDS* – volunteers putluck.
Saturday 29th April 2017 at 5 pm Cinema ParadisoThe French Pavilion presents "The nest of the wind: dystopian research" An exploration on living, utopia and dystopia. Conference Presented by Julie Beauté, student in eco-philosophy in Paris; only in French.
We are invited on Saurtrday 29th to Well Cafe at Sve Dame to a Reggae Night with dinner, movie screening of "Marley" 2012 and with DJ playing till midnight.
Issue 7 of  "The Squeak" , a magazine by the Media and Communications students of The Learning Community (TLC) kids aged 10-14, is out.
The integral Yoga is so called because it aims at a harmonised totality of spiritual realisation and experience. Its aim is integral experience of the Divine Reality, what the Gita describes in the words samagram mam, "the whole Me" of the Divine Being. Its method is an integral opening of the whole consciousness, mind, heart, life, will, body to that Reality, to the Divine Existence, Consciousness, Beatitude, to its being and its integral transformation of the whole nature.
SRI AUROBINDO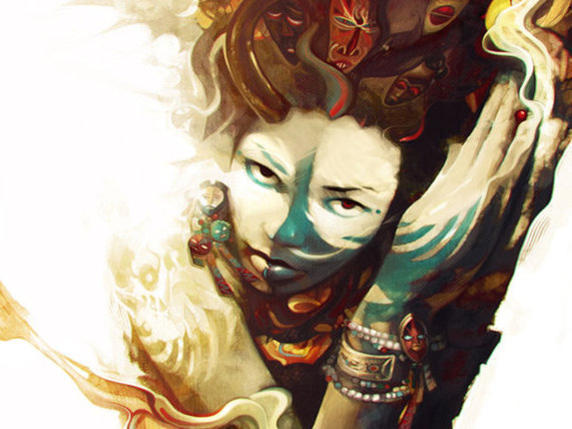 Deep in us there is a beat …. through time it evolved, and emerged as a new beat … but our bodies, our hearts still recognize it…..
Tracklist :
Esnard Boisdur Vs Frankie Francis & Simbad – Soufwans
AfroDrum – Ritual Feeling
Problem Child Ten83 – Drums Of Peace
Soulem Feat. Mbuso Magubane – Choices
Da Kastro – Ancestral spirits
Euphonik – Busa ft. Bob Ezy & Mpumi
Manuel Innaro – Everlasting Love
Enoo Napa – Venus
Anane, Arnaud D, Ade Alafia – Feeling Musick
Arnaud D, Rescue Poetix – Miracle
AfroDrum – Sunshine In The Rain
IQ Musique Ft Cosmiq-Smile Again
OVEOUS, Manchildblack – Never Fall
Bob'ezy FT Sinai – Close To You

Travelling on the winds of the change through landscapes, reaching out for light, and sun which conjures the new day … languages of the world remembering the future, holding still their breath in silence knowing that the end is not near….
tracklist
Hawkwind – Wind of Change
Brian Crain – One Morning in June
Luciano Berio – Thema
Pink Floyd – Sysyphus
Psychic TV – Set The Controls For The Heart Of The Sun
Entheogenic – Body of Light
The End's Not Near by The New Year
Delerium – Eternal Odyssey
Tipper – Dead Soon
Delerium – Returning featuring Kristy Thirsk
Conjure One – The Garden
Delirium – Silence
Steven Wilson – And End to End
Steven Wilson – Twilight Coda
Brian Eno – An Ending (Ascent)

With the arrival of TV in 60ies on Puerto Rico salsa was exploding in its popularity, and crossed shores of the island, reaching over to USA. Featuring tracks of Rafael Ithier, founder of El Gran Combo; Quique Lucca, founder of Sonora Poncena; and Willie Rosario. 
tracklist
El Gran Combo de Puerto Rico – Y No Hago Mas Na – Salsa Grandes Exitos
El Gran Combo – Bomba Pa Gozar
El Gran Combo Que me lo den en Vida 
Sonora Poncena – Oh Mayi
Sonora Poncena – Timbalero 
Willie Rosario – Watusi Boogaloo
Sonora Poncena – Tumba Mabo
El Gran Combo – Azucar pal Cafe
Gilberto Santarosa – Ya no Queda Nada
Sonora Poncena – Prende elfogon
El Gran Combo Que le ponga Salsa
Sonora Ponceno – Moreno Soy
Willie Rosario Y Su Orq. – Cuando Se Canta Bonito
Sonor Poncena – Tu Te Lo Buscaste
Willie Rosario – Llorare
El Gran Combo – Merengue con Mi Salsa
El Gran Combo – Ojas Chinos
Willie Rosariso Y Junior Toledo – Casualidades