Posts Tagged 'decision making process'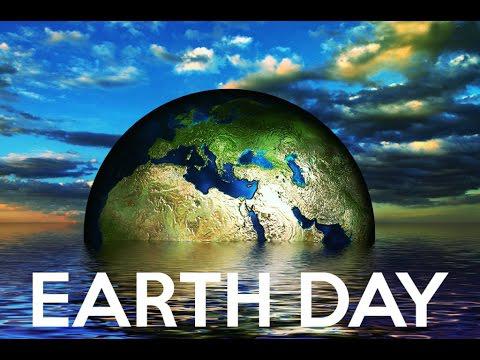 Friday 21 April, 4.00 – 6.30 pm at Unity Pavilion Closing session of 'Create Auroville Together '(CATCAT14 feel the resonance, the heartbeat of unity in diversity in action Cats TUNING TOGETHER with the guidance of the Russian Singing Bells .
The informational General Meeting on guidelines, rules and regulations for Auroville Learning Activities (Alas) will be held in the Unity Pavilion on Saturday, 29th April, from 10am to 12pm.
Monday, April 24 at 4.30pm at Unity PavilionGeneral Meeting to Discuss Proposed TDC/L'Avenir Restructure. This meeting will be followed by a Residents' Assembly Decision-making Process on the proposal running May 13 – June 10.
On Tuesday 24th of April at 5.30am meditation on Mother's final arrival day In the Matrimandir Amphitheatre.
On Saturday 22nd at 210am at MMC in Town Hall TLC invite us to One United Roar fro Lions and Nature – a power point presentation by Asia and Yam, who were placed among winners of talent challenge.
on following links you can hear the story of White Lions of South Africa
https://www.aurovilleradio.org/over-the-sun/#.WpgqgEV96iM
https://www.aurovilleradio.org/over-the-sun-part-2/#.WpgqfEV96iM
https://www.aurovilleradio.org/over-the-sun-3/#.WpgqfkV96iM
https://www.aurovilleradio.org/over-the-sun-4/#.Wpgqd0V96iM
https://www.aurovilleradio.org/over-the-sun-5/#.WpgqdEV96iM
On Saturday 22nd between 10am to 4pm Upasana will celebrate Earth Day with their 10th anniversary of Small Steps with invitation to paint your message to the Mother Earth on Small Steps bag.
O Thou who art the sole reality of our being, O sublime Master of love. Redeemer of life, let me have no longer any other consciousness than of Thee at every instant and in each being.
The Mother

In which we discuss the uses of data, the new decision making process, the various meetings and decisions like the new FAMC mandate, Farm Group feels misunderstood by the BCC, the Youth Center to discuss its destiny, AV50th and other random topics of interest and dis-interest.
To support Off the Cuff and the Auroville Radio please visit the page: https://www.aurovilleradio.org/donate

In today's news we are featuring interview with Balaji, one of the organizers of 7th edition of Auroville Marathon on Sunday 9th of February with almost 3000 participants from Auroville, the neighbouring villages, Sri Aurobindo Ashram and from other cities in India as well as outside India. The Marathon will start and finish at Auroville Visitors Centre. The Future at SAWCHU on Saturday from 10am. In the evening at 7.30pm at CRIPA the French Pavilion presents Honore de Balzac. Jazz on Sunday at 8pm with Kranti Quintet at Bharat Nivas.
Nothing is in safety except what is given to the Divine.
The Mother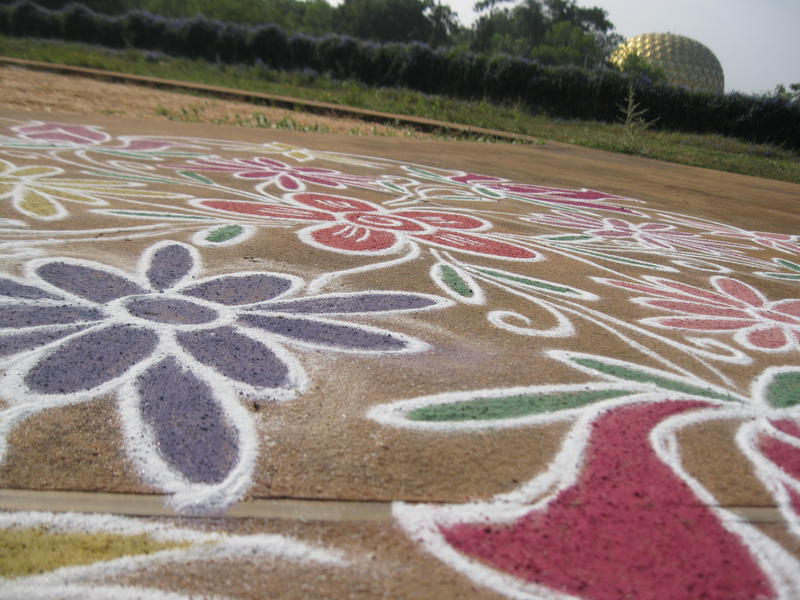 This' Saturday, we are invited, at 4pm, to the Unity Pavilion, International Zone, by Entry Service, for a brainstorming session on the different possible ways of being associated with Auroville. The heritage of Hindustani music, Dhrupad, will be sung by Pelva Naik, at 8pm, Sri Aurobindo Auditorium, Bharat Nivas, Pavilion of Indian Culture in International Zone. On the same day, the Auroville Tango group invites us with milonga, at 8.15pm, Visitor Centre. An Auroville International 2014 meeting will take place 13-17th February, and the community is invited.
First be sure of the call and of thy soul's answer. For if the call is not true, not the touch of God's power of the voice of his messengers, but the lure of thy ego, the end of the endeavor will be a poor spiritual fiasco or else a deep disaster. Sri Aurobindo.
'
A second Information GM for the RA decision making process regarding Auroville as a UNESCO World Heritage Site today at 4pm at Unity Pavilion in International Zone. In today's news we're also featuring longer note from RAS members on who and how can organize a General Meeting. Hungarian Night at Unity Pavilion on Friday from 5.30pm onward. On Thursday 14th at 5pm at Conference Room in Town Hall will be the Presentation of a new Housing Project In the Sector 2 of Residential Zone in Auroville. Tango Holi Festival starts today.
The Psychic love is pure and full of self-giving without egoistic demands, but it is human and can err and suffer. The Divine Love is something much vaster and deeper and full of light and Ananda.Sri Aurobindo
Visitor Centre on Saturday will be full of music – Suryan and Emilia at 7pm, followed by ROCK LOVE! Blues, Pop and Rock for our soul by Anna, Swadha, Rolf, Edo, Pierre, Ingo, Arthur and Saga .
RAS invites us all to a Residents' Assembly (RA) Meeting tomorrow Friday at 4.30pm at Untiy Pavilion in International Zone to Hear the results of the recent RA Decision-Making Process on the Study Group's Proposals for the Selection and Organisation of l'Avenir d'Auroville. Due to the Prime Minister Dr. Manmohan Singh visit of Pondicherry on 29th and 30th of June will be additional presence and checks in the area. Deepanam School will reopen its doors on 2nd of July for their 2012/2013 academic year. Other schools will follow in a week.
A small group of thoughtful people could change the world. Indeed, it's the only thing that ever has. Margaret Mead
Mr.Doshi is coming to visit Auroville and interact with the community on Monday 18th and Tuesday 19th at 4.30pm at Conference Room in Town Hall. June 15-29 The Residents' Assembly Service (RAS) invites all Aurovilians to participate in a Residents' Assembly decision-making process on the structure and selection of the community's planning body, l'Avenir d'Auroville also called the Town Development Council (TDC). The Auroville Ultimate Frisbee club is about to participate on the tournament in Bangalore, and they need our help.
The soul that can live alone with itself meets God;Its lonely universe is their rendezvous.
Savitri B. VI, C. II, P. 160, Sri Aurobindo