Posts Tagged 'Fashion'
The Mana Fashion Design Studio is a project created and run by a team of 3 Aurovillians, Claire, Rv, and Julie. Each one of them carries an artistic background (painting, graphic designing, music) and they take their inspiration from traditional arts and crafts from around the world. All their products are entirely hand made and every piece is unique with its' own delicate embroidery and special fabrics. At the moment, they open their studio (Located at Sukhavati) every Wednesday and Saturday between 9;30 and 12 for women to come and find the perfect piece of clothing or one of their gorgeous bags as well as interact with the artisans themselves. Mana has a website on which you may look through their designs and learn more about the whole project:
manaauroville.wordpress.com

Holidayas are almost over, and today we are featuring weekend playlist of pan African and global fresh cuts. And as D'Banj in a recent interview said : "African sound and music has always been global, you guys are just catching it up finally…"
tracklist
Ice Prince – Successful
WizKid – Naughty Ride ft. Major Lazer
StoneBwoy – My Name
L-Tido – Thixo [Feat. Aka & Yanga
Toulouse -Reach Out
Rouge – No Strings
Pierre Kwenders – Sexus Plexus Nexus
Meryem Saci- Float
DJ Tunez Ft Adekunle Gold & Del B – My Love
Efya – Until The Dawn
D'banj – It's Not a Lie [ ft. Wande Coal, Harrysong
Cassper Nyovest ft. Tsepo Tshola – Superman
Niyola – Where Is The Love (feat. Adekunle Gold)
WizKid – African Bad Gyal feat. Chris Brown
Davido – Fall
Ibeyi Stranger Lover
Oumou Sangare – Kamelemba
Maleek Berry – On Fire
Mr Eazi – Short Skirt ft. Tekno, BkChatLDN, Odunsi, Temi, Eddie Kadie, Oyemykke
Ray BLK – Doing Me

23, 24, 25, 26 & 30 June and 1, 2 July 2017 from 6:30 am till 8:30 am and from 4:00pm till 8:30 pm Pudhucherry state level basketball tournament in Auroville at New Creation Sports Ground. The Auroville Basketball Family is organizing this event jointly with LOTUS and FRATERNITY basketball clubs from Pondicherry.
All are cordially invited to come watch the hair-splitting, nail-biting action!
Date: June 24th – June 25th 2017Venue : Unity Pavilion and Upasana Design StudioDESI COTTON WORKSHOP AT UPASANA or Importance of growing local cotton seed varieties.
Saturday the 24th of June at 5.30pm at Kamban Kalai Arangam (Pondy) Classical Indian dance (Bharatanatyam) performance by 7 dancers (aged 7 to 11) of one of the best Bharatnatyam School in Pondy, Ezhilar Kalaikoodam (whose guru, Sumati Sundar, used to teach in Auroville)
The surest way towards this integral fulfilment is to find the
Master of the secret who dwells within us, open ourselves constantly
to the divine Power which is also the divine Wisdom and
Love and trust to it to effect the conversion.
In this musical edition we are featuring multiple award-winning DJ Spinall(Sodamola Oluseye Desmond ), one of the main forces pushing afrobeats forward from behind the decks .
Earlier this year, Spinall released the excellent album Ten, which has birthed many dance floor hits and which features top-tier collaborations with Mr Eazi, Ice Prince, Sarkodie, Patoranking and more. He's also recently dropped the massive "Olowo," alongside Davido and Wande Coal.
And as he says in the interview" I really, really want to take the music around the world, not just in Africa. I want to take the music to Asia; I want to take the music to places that we have Africans at. We have Africans almost in every part of the world.Also, beyond selling my music to Africa, or introducing Africans to the music, I want to introduce the world itself to the music. I'm looking forward to EDM sessions, and sessions in other genres.Basically, I want to push African music but not leave behind the culture. Because I feel like the culture is what lead to the music."
Dj Spinall is someone who really, really loves music, and he listens to everything. Is a big fan of hip-hop and he really loves R&B. he loves afrobeats, he loves afropop. He loves fuji music, he loves reggae, he loves dancehall. So basically, he is that DJ that spins all. That's how we came about the name DJ Spinall.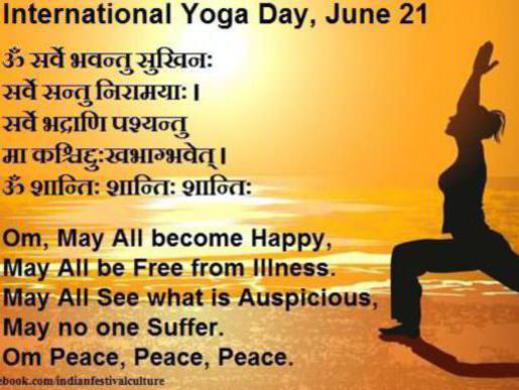 On Monday,19th June 4-5 pm we are invited to a Presentation at SLI. On re-design training process For Rural Development Institutes of Tamil Nadu Government..
International Yoga Day, Auroville, organized by Youth link includes whole Wedensday events, starting at 5.15am with Meditation & Surya Namaskar at Matrimandir Amphitheatre…
On June 24th – June 25th at : Unity Pavilion and Upasana Design Studio – DESI COTTON WORKSHOP AT UPASANA or Importance of growing local cotton seed varieties.
Acres for Auroville is happy to inform all its friends and donors that campaign donations have helped the Land Board in meeting the cost of the recent land purchase and exchange that brought 10.37 new acres in the immediate Greenbelt of Auroville at the end of May. 
Angeli's fabulous fundraiser! Sunday the 18th of June at 4:00 -6-30 pm at Mukta, Auroson, Amara and Milla's House in Certitude to raise funds fro Angeli's further education. You may contribute on FS# (10) 3432 .
Consciousness is not only power of awareness of self and things, it is or has also adynamic and creative energy .It can determine its own reactions or abstain from reactions; it can not only answer to forces, but create or put out from itself forces. Consciousness is Chit but also Chit Shakti.
SABCL Vol 22 page 234 , Sri Aurobindo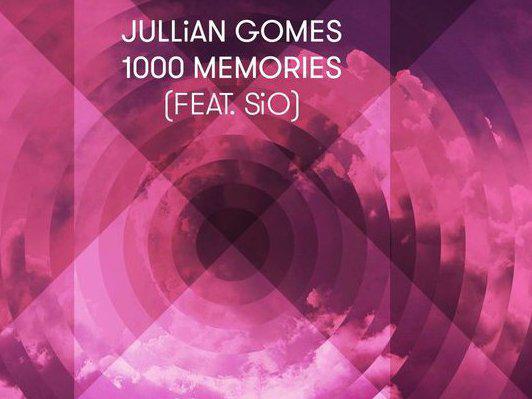 Today's musical edition feature some of deep soulful house tracks…
tracklist
Simba – (ft. J.Gordon) – Make Your Move
Vick Lavender, Tyan Skinner – Universal Law
Boxx, Frankie Parker – Fly Free
Julius The Mad Thinker, Russoul, Pleasure Prince – Born To Do It
Ananda Project – Everything You Are
Art Of Tones – The Rainbow Song
Jacob Colon – Dance Like David
Dj Pope & Sheree Hicks Keeping my Composure
Kia Stewart – Say Yes
Inaky Garcia – Dum Dum
Jullian Gomes, Sio – 1000 Memories
Wipe the Needle feat.Lifford – Kissing You
Shaun Escoffery – Days Like This
Soulful House- Boulevard – On my own
Soulstar – I Can Feel It