Posts Tagged 'GM'
85% of 222 residents voted YES to a proposed new Entry Policy, in a two-week voting process that ended at 2pm on Saturday, Sept 23., hereby the New Entry Policy is ratified.
Today 25th at 4pm at Unity Pavilion workshop by 50 team on 50th Auroville anniversary.
On Tuesday the 26th of September at 4.30pm at Unity Pavilion General Meeting on FAMC – updates, and Q&A session.
On Thursday 28th of September at 4.30pm at Unity Pavilion we are cordially invited to the launch of Auroville: A City for the Future By Anu Majumdar Published by HarperCollins India In conversation with Inge van Alphen & Mandakini Gupta Book release by Deepti Tewari Tea & Cake Books will be available courtesy Wild Seagull Bookshop With special thanks to the Unity Pavilion team
From step to step, from truth to truth, we shall climb ceaselessly until we reach the perfect realisation of tomorrow.
The Mother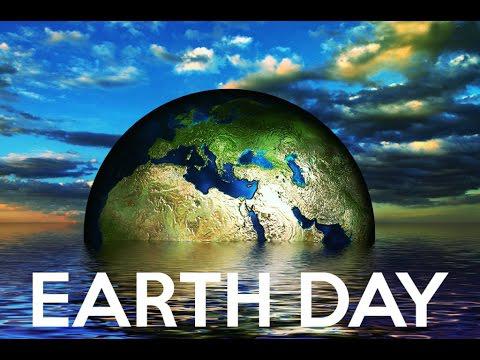 Friday 21 April, 4.00 – 6.30 pm at Unity Pavilion Closing session of 'Create Auroville Together '(CATCAT14 feel the resonance, the heartbeat of unity in diversity in action Cats TUNING TOGETHER with the guidance of the Russian Singing Bells .
The informational General Meeting on guidelines, rules and regulations for Auroville Learning Activities (Alas) will be held in the Unity Pavilion on Saturday, 29th April, from 10am to 12pm.
Monday, April 24 at 4.30pm at Unity PavilionGeneral Meeting to Discuss Proposed TDC/L'Avenir Restructure. This meeting will be followed by a Residents' Assembly Decision-making Process on the proposal running May 13 – June 10.
On Tuesday 24th of April at 5.30am meditation on Mother's final arrival day In the Matrimandir Amphitheatre.
On Saturday 22nd at 210am at MMC in Town Hall TLC invite us to One United Roar fro Lions and Nature – a power point presentation by Asia and Yam, who were placed among winners of talent challenge.
on following links you can hear the story of White Lions of South Africa
https://www.aurovilleradio.org/over-the-sun/#.WpgqgEV96iM
https://www.aurovilleradio.org/over-the-sun-part-2/#.WpgqfEV96iM
https://www.aurovilleradio.org/over-the-sun-3/#.WpgqfkV96iM
https://www.aurovilleradio.org/over-the-sun-4/#.Wpgqd0V96iM
https://www.aurovilleradio.org/over-the-sun-5/#.WpgqdEV96iM
On Saturday 22nd between 10am to 4pm Upasana will celebrate Earth Day with their 10th anniversary of Small Steps with invitation to paint your message to the Mother Earth on Small Steps bag.
O Thou who art the sole reality of our being, O sublime Master of love. Redeemer of life, let me have no longer any other consciousness than of Thee at every instant and in each being.
The Mother

The BCC has taken an initiative to hold open meeting with the members of the community, in their effort to make matters more simpler. The presentation speaks about the accounting performance for the year 2016-17 in comparison to the previous year, 2015-16.
The presentation was given jointly by members of Budget Cordination Commitee, BCC, which is a sub group of the FAMC, member from Human Resource Team, HRT, which is subgroup to BCC.
This is seen as a healthy move and generally in a good direction as during the presentation it was noticed, community members were able to share their grievances but also were able to seek relevant information, thus strengthening the notion of transparency of the systems.
Many suggestions were provided to the presenting group by the members attending the presentation which indicates such presentations act as a bridging instruments and should be encouraged. A major topic of the discussion was the status quo of maintenance and the policies surrounding it, a notion was passed around to have a study group formed which can formulate and help finalize maintenance policies which the community at large can comprehend and are in line with the ideals of Auroville.
On Monday, 27th February at 4pm at BHAVISHYATE in BHARAT NIVAS (new building behind SA Auditorium and Kalakendra we are invited to a General Meeting to discuss Varuna's Proposed Solar Power Plant in Auroville
On Tuesday 28th at 7.30am Auroville International invites us to join in creating Auroville's Symbol in the International Zone after the Birthday Bonfire at 7:30 am.
They hope as many different nationalities as possible will join them in creating a universal image representing Auroville's aspiration for Human Unity.
Meditation for Auroville's Birthday on 28.2.2017 Early Morning 5 to 6.30 am in The Matrimandir Amphitheatre Collective Meditation with Dawn-fire.
Entrance from the Second Banyan Gate, open from 4.15 to 4.55 am only.
Fund Raising Programs for Auroville Land at Unity Pavilion:
– Monday 27 February 7 pm: 'Rhythms of Joy' Dance performance by Devasmita and Madhumita
– Tuesday 28 February 5pm: Closing and Celebration of the Art for Land Exhibition with Solo Performance by NADAKA
Friday March 3rd from 4:00 pm at Unity Pavilion — What is Education in Auroville? (CAT 11) The first of two sessions in March and April starts with a presentation by four Auroville students – Aloe, Amara, Leela and Tara who will share the children of Auroville vision on education based on a questionnaire across schools
"In the divine sight, principles and desires are one and the same thing: principles are whims of the mind just as desires are whims of the vital."
– The Mother
On Tuesday the 13th at 4.30pm at Unity Pavilion the General Meeting to hear and discuss a:Proposed New Decision-making System for Auroville. The meeting was presided by the Active Residents' Assembly and the Residents' Assembly Service (RAS) to encourage the community to hear and discuss their proposal for a new, consensus-driven decision-making system for Auroville. The proposal builds on and develops our existing, naturally-derived consensus systems and takes them one step further. The meeting was attended by around 25 community members and after the presentation, a forum to clarify and to discuss the topic in detail was provided.

Today at 6pm at Unity Pavilion A Poem for Refugees joining World Peotry Movement.
Tuesday 22nd at 9.30am to 12.30pm, at the SAIIER Conference Room. Further Learning Activities.
GM on Thursday 24th at 4:30 pm to 6:00 pm at Unity Pavilion.
Tuesday 22nd March from 2pm onward at Bharat Nivas, WORLD WATER DAY as the concluding part of the Water Festival 2016 organised by All for WATER for All collective
On Thursday 24th March at 4.30pm Sustainable Livelihood Institute will celebrate 1st birthday at its premises (Naicker House in Kottakarai, ex-Water Harvest)
Saturday 26 and Sunday 27 of March, at 8.00 pm at BharatNivas Auditorium AUROVILLE CHOIRS IN CONCERT THE Peacemakers by Karl Jenkins
The secret of success in Yoga is to regard it not as one of the aims to be pursued in life, but as the one and only aim, not as an important part of life, but as the whole of life.
The synthesis of Yoga,
Sri Aurobindo

Andrea shares the progress on the Auroville Radio's various projects, Renu shares her hesitations with the final steps for the Entry and Exit Regulations, Wazo tries to convince us about the importance of the inner work over the outer work and gives us an update on the events planned for this Saturday at the Pony Farm.
We discuss the GM on the Pony Farm radial and the mood of the moment which feels quite positive for collaborating in ways that seem meaningful and real, but that still need to be put in practice. Avenir TDC would be wise to accommodate this positive and popular atmosphere, and to take the opportunity to actually co-create planning with the residents and allow some real changes to happen to the current plan … We all hope for the best so that Auroville and Aurovilians grow together.

The Auroville Council presented a variety of the issues that they were working on and continue to solicit help and resource persons from the community.
Although the session was called interactive it was not quite so, as there were so many topics to be covered. Koodam presented its work as a conflict resolutions body, (which has helped to free up the council so it can perform its wider purpose), and a paper of a basic code of conduct.
The meeting closed with Inge from the RA's seeing the need to help in the presentation organization so that the topics that require more debate and interactive input by the residents is given adequate time.