Posts Tagged 'Humour'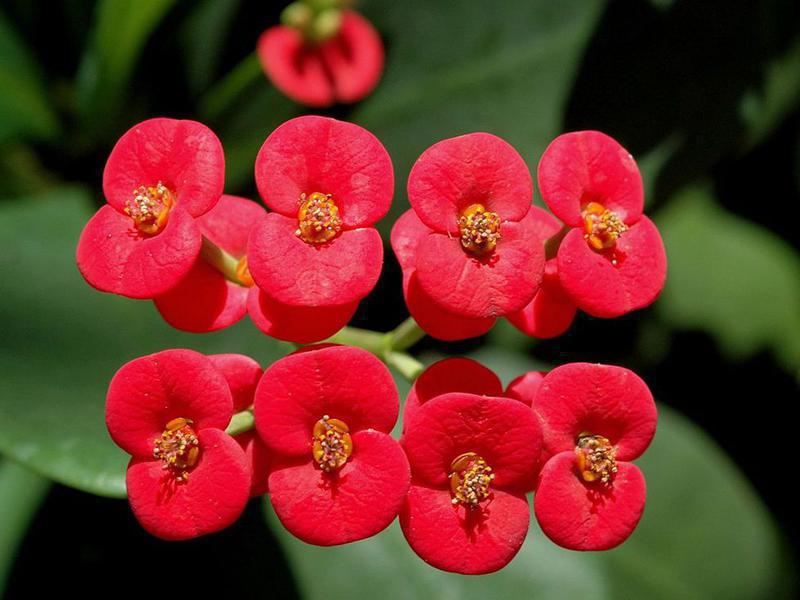 Une série hébdomadaire de lectures par Gangalakshmi (en Français) de sélection d?oeuvres sur ou de la Mère et Sri Aurobindo, qui lui semble La Manifestation Supramentale.
A weekly series of readings by Gangalakshmi (in French) from selected works by or on the Mother and Sri Aurobindo.
This week La Mere – Entretiens 1955
28.12.1955
On the special request from listeners this edition is un cut!!!

In this musical edition we are featuring multiple award-winning DJ Spinall(Sodamola Oluseye Desmond ), one of the main forces pushing afrobeats forward from behind the decks .
Earlier this year, Spinall released the excellent album Ten, which has birthed many dance floor hits and which features top-tier collaborations with Mr Eazi, Ice Prince, Sarkodie, Patoranking and more. He's also recently dropped the massive "Olowo," alongside Davido and Wande Coal.
And as he says in the interview" I really, really want to take the music around the world, not just in Africa. I want to take the music to Asia; I want to take the music to places that we have Africans at. We have Africans almost in every part of the world.Also, beyond selling my music to Africa, or introducing Africans to the music, I want to introduce the world itself to the music. I'm looking forward to EDM sessions, and sessions in other genres.Basically, I want to push African music but not leave behind the culture. Because I feel like the culture is what lead to the music."
Dj Spinall is someone who really, really loves music, and he listens to everything. Is a big fan of hip-hop and he really loves R&B. he loves afrobeats, he loves afropop. He loves fuji music, he loves reggae, he loves dancehall. So basically, he is that DJ that spins all. That's how we came about the name DJ Spinall.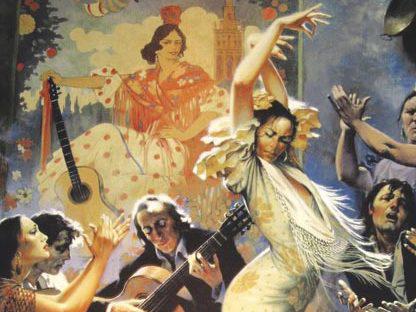 Romani music (often referred to as Gypsy or Gipsy music is the music of the Romani people, who have their origins in Northern India, but today live mostly in Europe. It is difficult to define the parameters of a unified Romani musical style, as there are many differences in melodic, harmonic, rhythmic, and formal structures from region to region. Lyrics to Romani songs are often sung in one or more dialects of the Romani language, and dance frequently accompanies Romani music performance.
Today we are featuring few of contemporary songs from different corners
tracklist:
!DelaDap – Zsa Manca
Gipsy.cz – Jednou
Amsterdam Klezmer Band ft. Shantel – Sadagora Hot Dub
Balkan Beat Box- Sunday Arak
Magnifico – Zh Ne Sui Pa Pur Tua
Sut Ictim Dilim Yandi . Anselmo Crew
Kistehen Tanczenekar – Viragok A Reten ( Littlecow )
Amari Szi Amari – Musik For The Kitchen
Eastenders – Vino Lubirea Mea
Django Reinhardt – Nuages
Ederlezi- Time of the Gypsies – Goran Bregovic
Odjila – Progeja
Fishtank Ensemble – Samurai Over Serbia
Barcelona Gipsy balKan Orchestra – Lule Lule
Hai Ne Ne Ne, Russian gypsy music
Goran Bregovic – Caje Sukarije
Jelem, Jelem (Romani anthem)

Musical edition today travels back in time, and to South American continent. At the time when funk was spreading like a fire from states, Brasil was catching it fast , embracing it, and transfixing it ….
tracklist
Manu Gavassi – Vício
Darker Than Blue – Ghetto Funk
Gerson King Combo – Funk Brother Soul
Banda Black Rio – Mr Funky Samba
Seu Jorge – Samba Rock
Banda Black Rio – Maria Fumaca
Gilberto Gil Toda menina Bahiana
Tim Maia – O Caminho Do Bem
Trio Mocoto – Swinga Sambaby
Miguel de Deus – Black Soul Brothers 70's Brazilian Psych Funk
Emilio Santaiago – Vem Menina
Toni Tornado – Sou negro
Bebeto- Segura a Nega
Banda Black Rio – Vidigal
Lafayette Afro Rock Band – Hihache
Tiago Abravanel – De Brim
Cristina Camargo Moral Tem Hora
Cassiano – Eu amo voce
Patricia Marx cedo ou tarde
Marcos Valle – Estrelar
Gerson King Combo – Mandamentos Black
Trio Trenura – A Gira
Banda Black Rio – Expresso Madureira
Elizio De Buzios – Tamanqueiro
Sergio Mendes, will.i.am, Siedah Garrett – Funky Bahia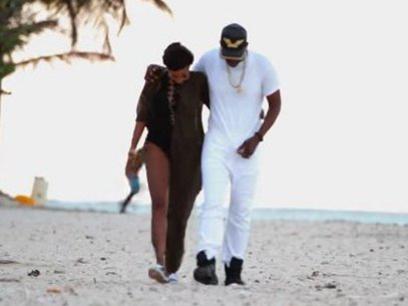 Story of fresh cuts is going on – today dancehall
tracklist
Street Soul Riddim Mix Feat. Chris Martin, Romain Virgo, Alaine, Cecile
Konshens – Gal Dem Sugar
Eddy Kenzo ft. Alaine – Addicted
R. City – Crazy Love Ft. Tarrus Riley
Pitbull – Options ft. Stephen Marley
Vershon – Wul It Out
Keznamdi – Victory ft Chronixx
Popcaan – Naa Stoop
Popcaan x Drake – My Chargie
Vybz Kartel – Remember Me
Ishawna – Shape of You (Equal Rights – Remix)
Spice Sweet ft Busy Signal
Romain Virgo & Bugle – No Problem
KickRaux & Ras Kwame feat. Ayo Jay, Demarco, Doctor & Tyga – Feelin U
DJ Khaled – I'm the One ft. Justin Bieber, Quavo, Chance the Rapper, Lil Wayne
Busy Signal, Patrice Roberts – O'Baby
Capital D – Dancehall Nice Again
Demarco – Something To Think About
Charly Black – You're Perfect
UFO Miles – Chi Ching Ching
Shawn Ice – Levels To This
Gyptian & Konshens – Bingo _Yardstyle Ent
Jahmiel – Nuh Loyal

Thie weekend (5th, 6th, 7th) Auroville Theatre Group presents Arturh Miller's play All My Sons at CRIPA's garden in Kalabhumi.
The play is Miller's first great play about family, ethics, money, and love.
Being set at the back of CRIPA, and story is going on at the backyard of family's house in Ohio, to audience brings a certain intimacy , closeness to the family, and involvement to the story.
Despite that is set in years after War II , play does draw the parallel on what is going on at the moment on the planet, and we can easily translate it in every day situations, where the question of responsibility of conscious choice play a vital role.
Amazing acting of Swar, Jill, Shilpi, Vinu Karthick, Nishant Saini, Ahmed, Myrta, Manjula Selvam, Satyendra Kumar, Satish T; under the direction of Jill.
All the actors, regardless being old "cats" or new ones, proved their acting maturity.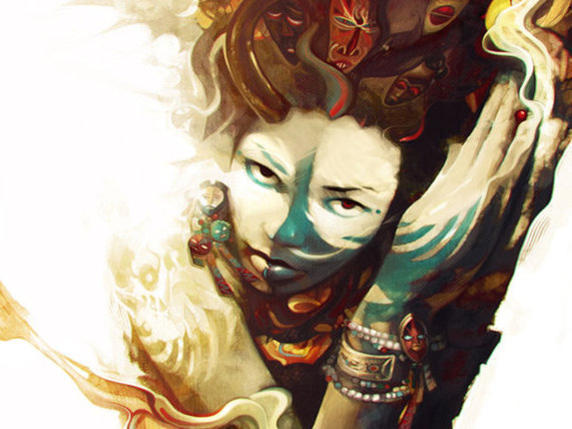 Deep in us there is a beat …. through time it evolved, and emerged as a new beat … but our bodies, our hearts still recognize it…..
Tracklist :
Esnard Boisdur Vs Frankie Francis & Simbad – Soufwans
AfroDrum – Ritual Feeling
Problem Child Ten83 – Drums Of Peace
Soulem Feat. Mbuso Magubane – Choices
Da Kastro – Ancestral spirits
Euphonik – Busa ft. Bob Ezy & Mpumi
Manuel Innaro – Everlasting Love
Enoo Napa – Venus
Anane, Arnaud D, Ade Alafia – Feeling Musick
Arnaud D, Rescue Poetix – Miracle
AfroDrum – Sunshine In The Rain
IQ Musique Ft Cosmiq-Smile Again
OVEOUS, Manchildblack – Never Fall
Bob'ezy FT Sinai – Close To You

Friday 21st April, at 4pm at Unity Pavilion Closing session of 'Create Auroville Together 'to feel the resonance, the heartbeat of unity in diversity in action Cats TUNING TOGETHER with the guidance of the Russian Singing Bells …feturing an excerpt of interview with Cats reflecting where Sandyra invites us to this event.
Today, Monday 17 April, 4.30pm at Unity Pavilion The IZ Coordination Team will have a final discussion about the proposed construction of a 'European Temporary Pavilion'
Tonight at 7.30pm at Last School , near Kalabhumi The Three-Maskmen (and Where is Tamanna?) – comedy play written by Dyuman and produced by Last School students during the 2016-2017 school year.
Tuesday 18th April 6 pm at Pavilion of Tibetan Culture Savi invites us for Volunteer presentation "Kenji's Japanese Carpentry workshop" with Jyothirmayee and Mayank.
On Thursday, April 20 between 10:30 am and 12:30. Everyone is warmly invited to An Open House at Transition School .
TLC invites all to our open house On Friday 21st April from 3-6 pm at Base Camp (Dana).
Kindergarten on Earth – The Kindergarten is presenting a small exhibition of the works and photos of the children in mixed age groups who were offered a choice of activities on the topic of earth.
Every morning may our thought rise fervently towards Thee, asking Thee how we can manifest and serve Thee best.
The Mother