Posts Tagged 'Land'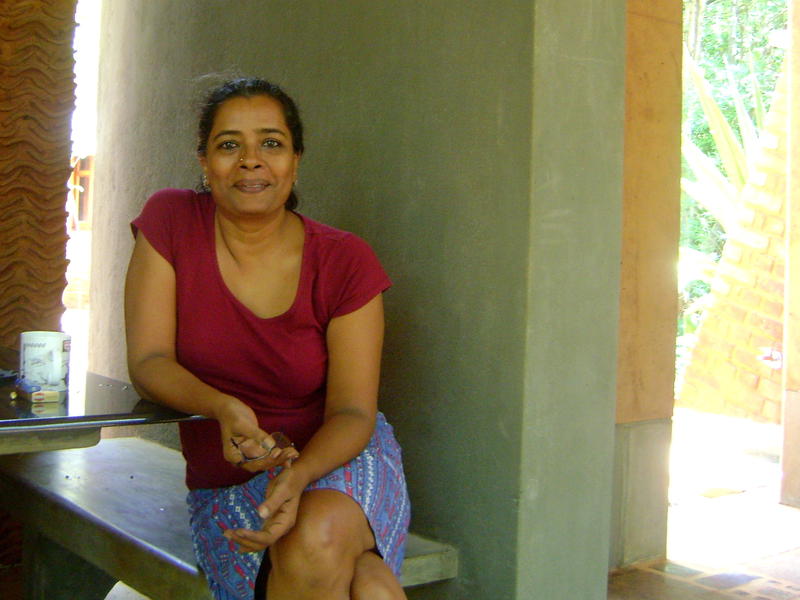 In conversation with Suhasini Ayer, we get to know about how she chose Architecture as a subject to study, what brought her to Auroville, her upcoming project Humanscapes, young architects and the future of India and Auroville in terms of architecture.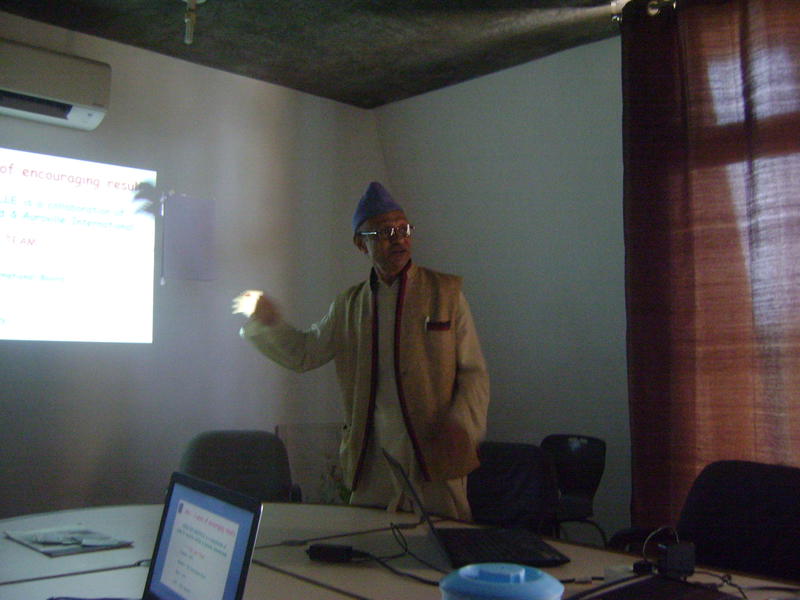 After three successful years, Acres for Auroville stepped into the 4th phase of its journey today on the 15th August, the auspicious day of the Independence Day of India and the birthday of Sri Aurobindo. We had a presentation for the Auroville's 50th birthday shown along with a healthy discussion amongst the Aurovillians and Aryadeep, Mandakini(who was available on Skype), Sigrid, Marco and Priya, on the land of Auroville.
Check out more on
http://www.aurovilleradio.org/uniting-for-aurovilles-land/

Sigrid is dedicated to raising funds to purchase land for green practices. The fund raising project is called Green Acres.
She briefly explains how the land prices within Auroville have increased over the past 10 years and developments within the area are on the increase. Already, various pieces of land within the Green Belt have been bought by outside parties. Further encroachment is very likely to happen where land has not yet been acquired by Auroville.
To help the fund-raising project we need to create public awareness of the importance and urgency of securing the land for Auroville; and we need to provide information of the good work done so far in the green belt area. The appeal is to all people of the world to help acquire land for this evolutionary project.

Yesterday, at the Sustainable Living Institute in Kottakarai was a workshop conducted as a part of a Reasearch program between Heriot Watt Univeristy, Findhorn Foundation College, Scene Connect, CSR, Buddha Garden and Auroville Consultancy. The workshop was meant to learn from the local farmers about the challenges and opportunities in the Tamil Nadu farming community.
This interview is with Micheal and Andrew who are visiting academics from Findhorn Foundation College and Herriot-Watt university. They are developing sustainable agriculture and energy conserving practices . They talk about the technology being tested here could potentially be implemented at a mass scale, and help drastically reduce the unbridled consumption of natural resources. The irrigation systems being developed could result in a 60% reduction in water consumption of irrigation, reduction in compost input, increase in yield and increase in nutrient content of the harvest.

Poppo Pingel is a celebrated architect, who came to Auroville in 1968 for the inauguration as the German delegate. In this interview, Pingel talks about his passion for archeology that stayed with him throughout his life, but found an outlet in Auroville. He describes his various findings from his very first excavation attempt to his recent discoveries as well as the challenges that accompanied them. Additionally, he discusses the archeological park he established (which is situated on Crown Road between Solar Kitchen and Visitors Centre) and explains why he chose to create a 'park' instead of a conventional historical site.

Few days back working groups announced the water crisis, and pleaded the community to be careful in usage of our water. This morning we hosted Tom and Ing-Marie from Water group with updates, and currents situation on water .
Tom in details explains where do we get our water from, and what would be the steps in extreme situation or crisis, in which we are headed if there would be no rainfall in near future. Ing-Maries shares some tips on how to save water, with emphasis that those, and more, are available on the web page of Water Group.
The group sees future of our water in rain harvesting.
Still, situation is severe, and it will take an awareness, and committed acts of each of us to face water crisis.
RAS shares with us following:
Total 243 registered residents have participated in the online and manual voting. The quorum has been reached.
Answers count:
YES – 196
NO – 47
Result: The new Method of Town Planning  is ratified.  81% of 243 voters approve Proposed Restructure of Town Planning in Auroville.
On May 22, Residents' Assembly Service member, Inge Rieck, announced her resignation from the Service, to pursue other projects within the community.
May 12, 2017, Stephanie announced her resignation from the Funds and Asset Management Committee (FAMC).
The Matrimandir Team informs us that Matrimandir will be closed to visitors for urgent renovation and repair works from 5.6.2017 to 5.7.2017. Matrimandir reopens for visitors concentration from 6.7.2017.
The Visitors Centre Cafeteria and the Dosa Corner will be closed from Monday 29th of May to Friday 2nd of June included for a well deserved break and some maintenance work.
Darkali Fitness Track is closed from 29th May till 3rd June.
Tanto Auroville Main road will be closed from Monday 29 May till further notice .Their ten years old oven needs to be redone .Tanto ECR will stay open during all this period.
La Piscine will be closed for the Teams' annual Tour from Thursday June 1st, and they will re-open on Monday June 5th at 12 noon.
The heart is in direct communion with the human soul, and when the heart speaks, even with the resistance of the head, something inside you changes; your heart opens another heart, and true love is possible.
Don Miguel Ruiz
Guayanas – a big chunk of the planet at the Northeastern tip of South America, and if we rarely hear about these places, it is mainly because very few people live there – Suriname with population of 500 000, and French Guyana only 200 000.
The people who live in the Guayanas are mix from all over the world, and consequently all this cultural deliciousness means that local music consumption is wildly diverse.
We are featuring some of the home grown stuff as well kaseko, kawinka, aleke and bigi pokoe, along with local reggae musicians….
tracklist
Nomadic Massive – Higher
Neg Chante – Vox Sambour ft Diegal and Waahu-Mama Sranan – Wan Ma Aisa
A Sa Go – Apuku Gado No Mang Mering
Bose Krioro – Laat Haters Haten
Kayente – An'Djuka Uma
Kaseko Masters – lingo
Jongoe Bala – Patamacca
Sukru Sani – Ma Maisa
Samurai G Viety Guys Tampu Teke
Boogie & The Exmo Stars – Tingilen
Conjunto Latinos – Kaka Fowru
Don Omar – Guaya Guaya
La Medicina – Zouk La Se Sel Medikaman Nou Ni
Prince Koloni Judgement
Fantan Mojah Rasta Got Soul
Nomadic Massive – Duty
Dr.Sehdev Kumar gives a rich introduction about Kabir's poetry and brief history. The presentation included translation and comments in English, and delicate musical intervals by Chandreshi on flute.
Dr. Sehdev Kumar takes us through the journey of a style of poetry, which was born in India during the 15th century, and stayed alive to this day with its deep philosophical messages.
The cultural and informative event was brought to Auroville by a collaboration of the Pavillon of Tibetian Culture and the Canadian Pavillon.