Posts Tagged 'Meeting'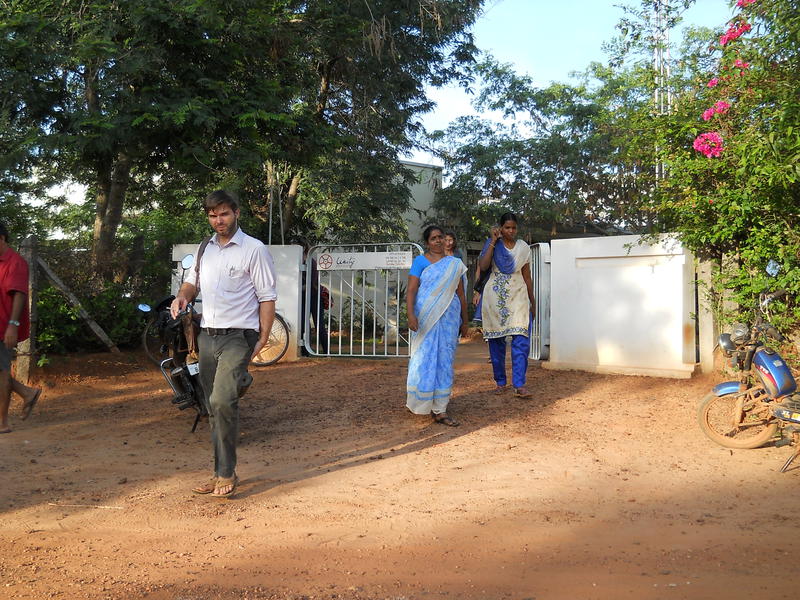 After the presentation at Unity Pavilion on GST held by CA. Rajendra Kumar P, (a practicing chartered accountant and senior partner of Sanjiv Shah & Associates, Chartered Accountants, Chennai, who is the Head-Indirect Taxation Practice of the firm) we stop some residents and ask their opinion about the new Goods and Service Tax for Auroville.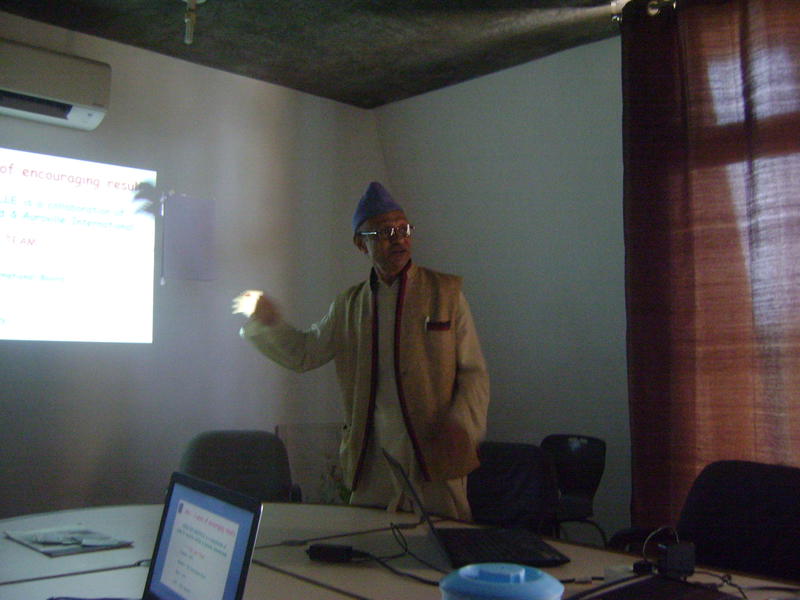 After three successful years, Acres for Auroville stepped into the 4th phase of its journey today on the 15th August, the auspicious day of the Independence Day of India and the birthday of Sri Aurobindo. We had a presentation for the Auroville's 50th birthday shown along with a healthy discussion amongst the Aurovillians and Aryadeep, Mandakini(who was available on Skype), Sigrid, Marco and Priya, on the land of Auroville.
Check out more on
http://www.aurovilleradio.org/uniting-for-aurovilles-land/

Internship and discovering this beautiful place are two of the many reasons many interns and volunteers come here and spend time at Mitra youth hostel where they get to meet a lot of architectural as well as designer students. In conversation with few of the interns, we get to know more about their life in Auroville.

Taiwanese Cultural Events Taiwanese Pavilion team is happy to invite you to a series of cultural events. 1. Traditional Chinese Calligraphy workshops on July 16, July 23 and July 30 at 10 am.
2. Taiwanese traditional Earth Oven experience on August 5th from 2-5 pm. Location: North East Asian zone, next to Language Lab. Warm regards from Taiwanese Pavilion Team
Wednesday 19th July at 5 pm Hall of Peace, Unity Pavilion Korean Tea Ceremony with Tea-master Jeong Ok. Kim from Korea together with Kyong Hyon Lee, Mi Kyung and Jeon
Sunday 16th July 2017 in New Era School at 10:00 am invitation for a meeting on Deepavali celebration Dance Teachers, Children and youth interested in music, dance, singing and other cultural related activities are welcome to attend this meeting
.Fashion desing unit MANA has opened its doors – http://www.aurovilleradio.org/mana-fashion-design-studio/
"Love is like a flame changing the hard into the malleable, then sublimating even the malleable into a kind of purified vapor. It doesn't destroy: it transforms.
Love, in its essence and in its origin, is like a white flame obliterating ALL resistances. You can have the experience yourself: whatever the difficulty in your being, whatever the weight of accumulated mistakes, the ignorance, incapacity, bad will, a single SECOND of this Love – pure, essential, supreme – melts everything in its almighty flame. One single moment and an entire past can vanish. One single TOUCH of That in its essence and the whole burden is consumed.
It's easy to understand how someone who has this experience can spread it and act upon others, since to have it you must touch the unique, supreme Essence of the whole manifestation – the Origin and the Essence, the Source and the Reality of all that is; then you immediately enter the realm of Unity where there is no more separation among individuals: it's a single vibration that can repeat itself endlessly in outer forms."
Mother's Agenda , 10 January 1961.

On the 29th May 2017 a general meeting was held at Unity Pavillion to discuss the guidelines for learning activities in Auroville. The main points were the implementation of tax and visa types and restrictions to those with a tourist status.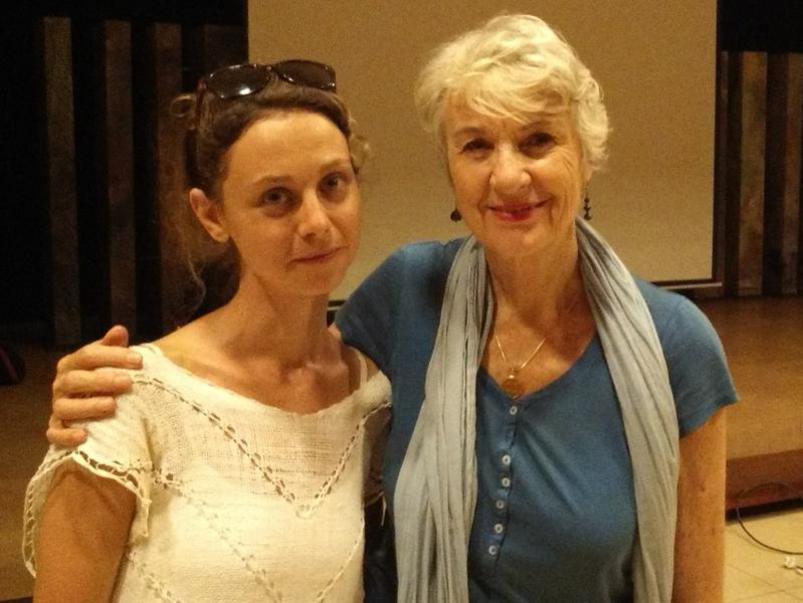 This CAT's meet (Creating Auroville Together) was on the most crucial topic to Auroville, which are the volunteers. As someone once said, without volunteers there would be no Auroville. And for this utmost important service of facilitating the volunteers, we have the SAVI service. SAVI had created this CAT's meet and gave a heart touching presentation on the workings of SAVI to support the volunteers and also an insight into the contribution volunteers are literally making into the Auroville lifestyle, with an underscore that they are being perhaps taken for granted rather than cherished. Who were the first set of Aurovillians, the Volunteers!
SAVI team through its members gave a presentation based on facts and figures about their day-to-day working and in a unique manner invited an entire array of real-time sharing from existing volunteers, something the audience could relate to. SAVI pointed out about the stringent rules of the visa process and also some of the rules of Auroville community are not so encouraging for volunteers. They with proper projections proved the actual accounted contribution done by volunteers which is more than 3.5 crores, and a question was naturally left imposing to the participating community members, why so are volunteers preferred lesser than visiting guest in terms of housing and contributions? In simple words why are the volunteers often found in hardships and how can we create resources which give the message of Auroville being a Volunteerland, WELCOME VOLUNTAIRE'.
To download the presentation PPT – click here
Presentation by the core group, selected to come up with 'Terms of Reference' which will further enable the Auroville Council, and the community on the whole in fulfilling this daunting task of re-structuring the Town Planning & Development Council (TDC). Last year, the Auroville council was asked to facilitate a process to restructure the TDC, the core group working on this comprised of Martin, Sauro, Pashi, Shama, Suhasini, Mamta, Elvira, Lionel and Christiane. The presentation was fully loaded with useful content and consist of guidelines through which restructuring of TDC could be accomplished. The depth of the content and the importance of this procedure saw the meeting going into overtime with only a few people ready to leave this discussion midway. A lot of healthy debate and constructive insights were offered by the members of the community attending the presentation. The group had invited a special artist to create infographics (www.weibkekodi.de) to help break down the heavy content and had created many posters and charts to help envision the key points in reference and the overall presentation was concise. But a point noted by Sauro was, "in the meeting too much time was used in discussing the organization and selection process rather than the content" but maybe that underscores the people's intimate involvement and keen sense for details for restructuring of one of our most important working group, which will directly be responsible in shaping our future in Auroville.
To download the PDF presentation click here