Posts Tagged 'Painting'
Shraddhavan, an author and Project coordinator at Savitri Bhavan talks about how things unfolded and brought her to Auroville, her initial days here, Sri Aurobindo's epic Savitri and a sweet message for the 50th Anniversary of Auroville.

Ethiopia from yesterday to today – mix of past and present, from instrumental , jazz ,….reggae
tracklist
Aster Aweke – Ethiopia
Fabaiahala – from Earth to Earth
Anchi Yesemay – Kokob
Anmut Kinde(Habtu Nigatu) Ye Wahint Engurguro
Getatchew Mekurya – Shellela
Teddy Mitiku – Amalele
Mulatu Astatke – Green Africa
Samuel Yirga – The Blues for Wollo
Jacky Gosee – Yene Akal
Teddy Afro – Abebayehosh
Semere Kiros – Reggea Kemise feat. Hailu
Gossaye Tesfaye – Enateye
Haile Roots – Melkam Yamarech
Aster Aweke – Fikir Ayalkbet
Dawit Tsige – Yene Konjo
Haile Roots – Wudinesh
Gigi – Ethiopia


TLC offered, as usual, a theater play, humorous twist about the latest Fertile Forest chaos – Can of Worms. And as usual, the play was a great success with abundant laughter of the audience.
The whole Nalaikki Fair, a community traditional celebration of Christmas, was a huge work of many – from YC staff, volunteers (different ways), musicians, performers, cooks, …. Johnny's tea stall … and of course the excellent MC Jesse and Sushan
and surely without a proper sound of Matthia we would not be able to hear much.
As the afternoon was going on the Blue Soul came on the stage. Kranti on vocal, Edoardo on guitar, Joel on bass, Peter/Robert on drums and Egmont on trumpet with some soft jazz pieces. Audience was getting numerous, and delighted by their perfomance.
At the same time tones of delicious food was cooked, giant butterflies were parading trough the Peaceful City, items were sold, games played, …performace of kalaripayattu and capoeira of Ginga Saroba……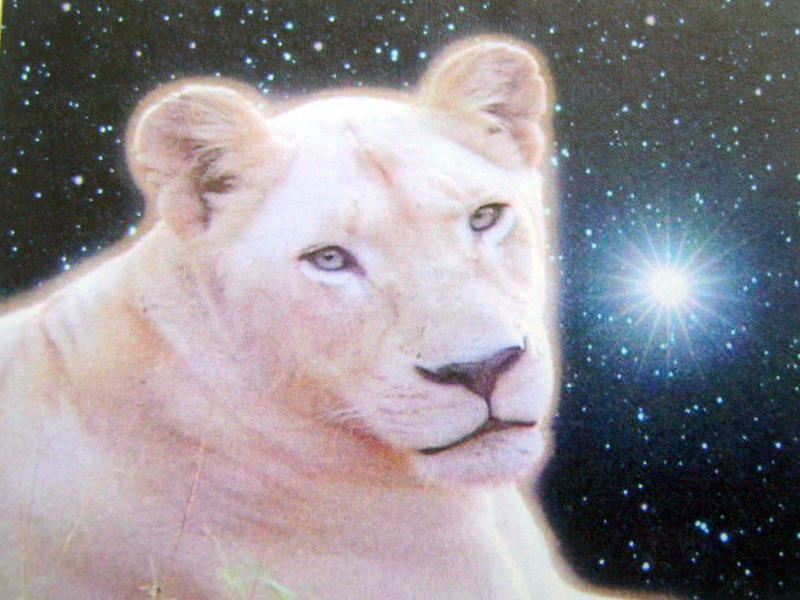 Over The Sun
How the White Lions Saved the World
(A Book For Children Of All Ages!)
by
Cedona Holly
Cedona Holly was inspired to write this book after her visit to South Africa in 2004. Linda Tucker's book "Mystery of the White Lions" filled her with the desire to help them. She hopes the children of the world can help these noble and sacred creatures find their way back to the wilds of Timbavati.

From June 24 into autumn, Los Angeles' Grammy Museum (Grammy Museum at 800 W. Olympic Blvd. Los Angeles) will present an exhibit entitled "Sounds of Africa," in partnership with the BET Awards, highlighting winners and nominees of both the Grammy and BET Awards. The two influential awards organizations have chosen a lineup of African musical and visual artists to showcase, as a tribute to the artistic diversity and creativity born of the continent.
Those honored include musical star Angelique Kidjo
Malian legend Salif Keita
Nigerian guitar king Sir Victor Uwaif
Congolese rumba icon Tabu Ley Rochereao
Nigerian hip-hop artist Ice Prince
South African singers Mafikizolo
and the quickly rising Nigerian visual artist Laolu Senbanjo (whose body painting features in Beyoncé's Lemonade).
The exhibit will display, among other things, handwritten lyrics, costumes, and the artists' rare instruments.
tracklist
Angelique Kidjo – Agolo
Salif Keita – Yamore
Sir Victor Uwaifo – Osalobua Rekpama
Tabu Ley Rochereau – Kelya
Tabu Ley et Mbilia Bel- Shawuri Yako
Rochereau Tabu Ley – Maze.
Ice Prince -Boss
Davido – The Sound Ft. Uhuru & DJ Buckz __ BmusicTV NGA.
MAFIKIZOLO ft Uhuru Ma Piano KHONA
Uhuru x Wizkid – Duze
Beyoncé – Sorry
From Aurogreen Chalrie shares a rainfall update with us on which is stated that today – since midnight has already fallen 44,3mm of rain and in total in the month of June we have 94,3mm. May abundance in rainfall was on 129,6mm.
Auroville | 9th -10th July 2016 (9am – 6 pm)World needs Happy-Sapiens!
happy@earthandus.org
The Auroville bio-regional sports event will conclude with men's finals tournament coming Sunday, June 26th at Auroville Sports Resource Centre, New Creation,all day from 7.30 am when 20 teams will compete.
Amrita invites us to a Open Art Studio invitation, Sunday 26th June at the top of the Auroville Today office in Surrender.rom 9:30 am to 12:00 am and from 3:30pm to 6:30 pm.
The only hope for the future is in a change of man's consciousness and the change is bound to come.
The Mother