Posts Tagged 'reggae'
Often mistaken for reggae or reggae en espanol, reggaeton is a younger genre which originated in the clubs of San Juan, Puerto Rico in 1991. It became known as "underground" music. DJ Playero and DJ Nelson were inspired by hip hop and Latin American music to produce "riddims," the first reggaeton tracks. As Caribbean and African-American music gained momentum in Puerto Rico, reggae rap in Spanish marked the beginning of the Boricua underground and was a creative outlet for many young people.
In this musical edition we travel from first tracks, all the way to Gasolina, and a bit beyond, featuring DJ Players, Playero, Don Omar, Rakim Y Kenny, Ivy Queen….

tracklist
Street Mix Dj Playero
Blanco – Sigan Bailando
Maicol y Manuel Le gente sabe
Daddy Yankee Te ves bien
Ruben Sam – Miss Goody Goody
O.G. Black – La predilecta
Buru Fat Z – Pedaleando
Street Mix 2 Dj Playero
Mexicano – No Voy A Parar
Todas Las Tiernas – Yipi Yo
Daddy Yankee -Donde mi no vengas
Falo – Tirame el ritmo
K.I.D. – Yo canto y soy sexy
Daddy Yankee – Suena
Rakim Y Kenny – Si la ves
Don Omar – Dale
Hector Y Tito – Baila Morena
Daddy Yankee – Gasolina
Nejo & Dalmata – Algo Musical ft. Arcangel
Don Omar – Pobre Diabla
Angel y Khris, Ven Bailalo
Baby Ranks, Daddy Yankee, Hector el Bambino – Mayor Que Yo
Daddy Yankee – Ella me levanto
Zion – Zun Da Da
Calle Ciega – Mi Cachorrita
Ivy Queen Yo quiero saber

This musical edition features Bob Marley's offsprings – Damian, Stephen, Ky Mani, Julian, Jr. Gong, Ziggy….and their current production, along with few other fresh cuts from the realm of reggae.
Damian Marley Drops Knowledge In New Visual For "R.O.A.R."
In it he pays tribute to his home country of Jamaica, taking viewers on a tour of the song's captivating lyrics about life on the island in the visual for his latest release "R.O.A.R"
"R.O.A.R." is featured on Damian's upcoming fourth studio album, 'Stony Hill' set to release July 21, 2017, exclusively on TIDAL, his first your first solo album in 12 years.
tracklist
Damian Marley – R O A R
Damian Jr. Gong Marley – Nail Pon Cross
Queen Ifrica – Truversation ft. Damian Jr. Gong Marley
Damion Marley ft. Vybz Kartel and Sizzla
Stephen Marley – Rock Stone ft. Capleton, Sizzla
Bunji Garlin ft. Damian 'Jr. Gong' Marley – The Message
Stephen Marley Rude Bwoy ft. Damian Marley, Julian Marley, Jo Mersa
Protoje – Who Knows ft. Chronixx
Cali P feat. Capleton – Dem Ago Burn Up
Stephen Marley – Ghetto Boy ft. Bounty Killer, Cobra
Damian Jr. Gong Marley – Set Up Shop
Samory I – Rasta Nuh Gangsta
Gentleman & Ky-Mani Marley – Tomorrow
Chronixx – Likes
Stephen Marley – Scars On My Feet ft. Waka Flocka Flame
Monkey Marc – No Surrender feat. Sizzla, Capleton, Fantan Mojah & Mista Savona
Protoje – Evil Displa
Culture – Why am I a Rastaman
Ziggy Marley- See Dem Fake Leaders
Lutan Fyah – Sweet Trichomes
Anthony B – King In My Castle
Nas & Damian Jr. Gong Marley – Patience

In this musical edition we are featuring multiple award-winning DJ Spinall(Sodamola Oluseye Desmond ), one of the main forces pushing afrobeats forward from behind the decks .
Earlier this year, Spinall released the excellent album Ten, which has birthed many dance floor hits and which features top-tier collaborations with Mr Eazi, Ice Prince, Sarkodie, Patoranking and more. He's also recently dropped the massive "Olowo," alongside Davido and Wande Coal.
And as he says in the interview" I really, really want to take the music around the world, not just in Africa. I want to take the music to Asia; I want to take the music to places that we have Africans at. We have Africans almost in every part of the world.Also, beyond selling my music to Africa, or introducing Africans to the music, I want to introduce the world itself to the music. I'm looking forward to EDM sessions, and sessions in other genres.Basically, I want to push African music but not leave behind the culture. Because I feel like the culture is what lead to the music."
Dj Spinall is someone who really, really loves music, and he listens to everything. Is a big fan of hip-hop and he really loves R&B. he loves afrobeats, he loves afropop. He loves fuji music, he loves reggae, he loves dancehall. So basically, he is that DJ that spins all. That's how we came about the name DJ Spinall.

Ethiopia from yesterday to today – mix of past and present, from instrumental , jazz ,….reggae
tracklist
Aster Aweke – Ethiopia
Fabaiahala – from Earth to Earth
Anchi Yesemay – Kokob
Anmut Kinde(Habtu Nigatu) Ye Wahint Engurguro
Getatchew Mekurya – Shellela
Teddy Mitiku – Amalele
Mulatu Astatke – Green Africa
Samuel Yirga – The Blues for Wollo
Jacky Gosee – Yene Akal
Teddy Afro – Abebayehosh
Semere Kiros – Reggea Kemise feat. Hailu
Gossaye Tesfaye – Enateye
Haile Roots – Melkam Yamarech
Aster Aweke – Fikir Ayalkbet
Dawit Tsige – Yene Konjo
Haile Roots – Wudinesh
Gigi – Ethiopia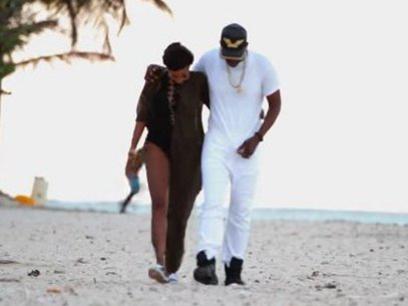 Story of fresh cuts is going on – today dancehall
tracklist
Street Soul Riddim Mix Feat. Chris Martin, Romain Virgo, Alaine, Cecile
Konshens – Gal Dem Sugar
Eddy Kenzo ft. Alaine – Addicted
R. City – Crazy Love Ft. Tarrus Riley
Pitbull – Options ft. Stephen Marley
Vershon – Wul It Out
Keznamdi – Victory ft Chronixx
Popcaan – Naa Stoop
Popcaan x Drake – My Chargie
Vybz Kartel – Remember Me
Ishawna – Shape of You (Equal Rights – Remix)
Spice Sweet ft Busy Signal
Romain Virgo & Bugle – No Problem
KickRaux & Ras Kwame feat. Ayo Jay, Demarco, Doctor & Tyga – Feelin U
DJ Khaled – I'm the One ft. Justin Bieber, Quavo, Chance the Rapper, Lil Wayne
Busy Signal, Patrice Roberts – O'Baby
Capital D – Dancehall Nice Again
Demarco – Something To Think About
Charly Black – You're Perfect
UFO Miles – Chi Ching Ching
Shawn Ice – Levels To This
Gyptian & Konshens – Bingo _Yardstyle Ent
Jahmiel – Nuh Loyal

Some fresh cuts of roots and culture , reggae …
tracklist
Serve And Protect Riddim Mix Feat. Queen Ifrica, Peetah Morgan, Romain Virgo
Samory I – Rasta Nuh Gangsta
Tarrus Riley – Simple
Ronnie Davis – I Won't Cry
Anthony John – Power of Love
Claire Angel – Love Is All I Bring
Black Omolo – More Positivity
Brothertz feat. Junior V & Sis Jane Warriah – Mash It Up [
Chezidek – Journey
Jah Mason – No Sad Story
Jahfe feat. Mykal Rose – Angel
Queen Ifrica – Truversation ft. Damian Jr. Gong Marley
Gentleman & Ky-Mani Marley – Tomorrow
Tuff Like Iron – Orange Peel
Williams Brutus – I Tried
Anthony B – King In My Castle
Raging Fyah – Fight
Torch & Chiney Kiki – Your Love

Guayanas – a big chunk of the planet at the Northeastern tip of South America, and if we rarely hear about these places, it is mainly because very few people live there – Suriname with population of 500 000, and French Guyana only 200 000.
The people who live in the Guayanas are mix from all over the world, and consequently all this cultural deliciousness means that local music consumption is wildly diverse.
We are featuring some of the home grown stuff as well kaseko, kawinka, aleke and bigi pokoe, along with local reggae musicians….
tracklist
Nomadic Massive – Higher
Neg Chante – Vox Sambour ft Diegal and Waahu-Mama Sranan – Wan Ma Aisa
A Sa Go – Apuku Gado No Mang Mering
Bose Krioro – Laat Haters Haten
Kayente – An'Djuka Uma
Kaseko Masters – lingo
Jongoe Bala – Patamacca
Sukru Sani – Ma Maisa
Samurai G Viety Guys Tampu Teke
Boogie & The Exmo Stars – Tingilen
Conjunto Latinos – Kaka Fowru
Don Omar – Guaya Guaya
La Medicina – Zouk La Se Sel Medikaman Nou Ni
Prince Koloni Judgement
Fantan Mojah Rasta Got Soul
Nomadic Massive – Duty
Lovers rock is a style of reggae music noted for its romantic sound and content. While love songs had been an important part of reggae since the late 1960s, the style was given a greater focus and a name in London in the mid-1970s.[1] Despite the name, lovers rock is not a rock subgenre or related to it.
tracklist
Garnett Silk- Oh Me Oh My- Love Bump Riddim
Beres Hammond – Smile For Me
Gregory Isaacs – Cool Down The Pace
Freddie McGregor- Stop Loving You- Far East Riddim
Jackie Robinson – Have A Little Faith
Janet Kay Carrol Thompson & Louisa Marks
Bob Marley ft Lauryn Hill – Turn your lights down low.
Cocoa Tea & Cutty Ranks – Waiting In Vain
Ce'cile Promise – relationship riddim
Freddie McGregor- Stop Loving You
Buju Banton & Wayne Wonder – I Don't Know Why
Pinchers – Never Hurt Her
Queen Ifrica -When Love Comes Knocking
Frankie Paul You are my everything.
Sanchez – I'm Never Gonna Fall In Love Again
Maxi Priest – Believe In Love
Lukie D wanting you more
Alaine-Love…Loud & Clear (Relationship Riddim)
Romain Virgo – Stay With Me
Wyre featuring Alaine – Nakupenda Pia