Posts Tagged 'renewable energy'
The Low-Tech Lab, an initiative of young ingenious inventors working together to meet basic needs of humanity in a creative sustainable and environmental friendly approach.
One of the main focuses of Low-Tech Lab is working on a global collaborative research program and open-source documentation.
Their next step is to locate a suitable common ground for these inventors and engineers to gather and work together. Could this common space be offered by Auroville?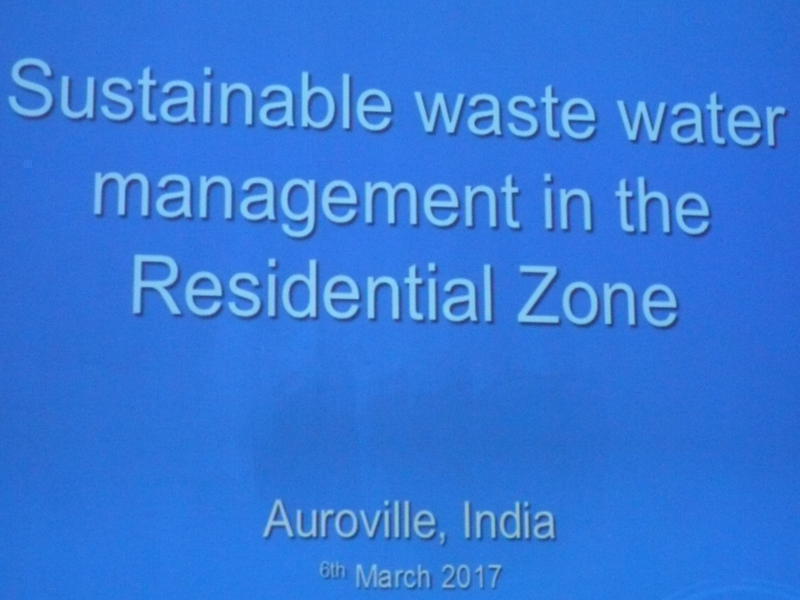 Monday 6th March we've recorded the debate on Auroville's Waste Water Treatment Plant International Meeting. This was the first time that waste water was handled collectively (for Residential Zones 1&2) instead of at the community level. The Town Developing Council shared information about the WWTP, including the route of the sewer lines, the dewat/vortex technology used at the plant how the purified water will be returned, about the laying of the pipes and the management plan of the WWTP. The TDC tryied to answer to concerns and questions the audience asked while we felt a certain amount of excitement in the hall.
Eureka! Mankind has crossed yet another milestone in sustainable energy and all credit due to Solarus Solar.
A company set out to revolutionize the world with their patented innovative technology, which not only gives comparatively four times the solar output but is the only unique product in the market which can heat your water at the same time as producing electricity. We met with the Mr Leen Zevenbergen, CEO of Solarus Solar, who is here in Auroville doing their first ever installation in India. This historic accomplishment was made possible by enormous efforts and good will from Auroville Consulting and Sunlit Unit from Auroville.
It is very impressive to hear from Leen the core values on which this technology and his company is operating from, it goes to strengthen the ideology of clean energy and clean values.
The company was given a prestigious award 'Accenture Innovation Award' and were granted membership to the social stock exchange of London.
More details and contact info is available from their website www.solarus.com. Also joining the conversation are Nagarsammi, their representative in India and Jeron, who is working with Auroville Consulting.
Tony Radet presented a an interesting talk about his alternative energy projects and his experiences while volunteering in Sacred Groves.
Auroville is the biggest member in the GEN Global Ecovillage Network, but most Aurovillans not even know about the existence of the Network. Representants of the GEN are these days in Auroville and speak about their network. Daniel Greenberg spoke about the work of GEN, Serena Aurora showed a film about it, and the audience discussed about why Auroville is not more involved in the GEN network.
A highlighting of the speak and the discussion.
The next speak will be on Tuesday, January 26th, at 4 pm at Pitchandikulam.
The film about GEN can be seen here:
https://auroraseye.wordpress.com/documentaries/gen-global-ecovillage-network/