Posts Tagged 'SAVI'
Tuesday March 21st, 4 pm at Unity Pavilion CAT 13: A Journey through Volunteerland – Facilitated by the Savi team.
Friday 24th & Saturday 25th March at 8 pm at Visitors Center The French Pavilion Presents- "THE MENTAL FORTRESS"A selection of French Texts from Mother and Satprem, read in FRENCH Onlywith Céline, Christophe, Frédéric and Vers'Haut Directed by Céline
Thursday 23rd, March at 3:30 pm at Bhavishyate, Bharat Nivas CIRHU
Aurovilian Conversations -"Michael on "Sustainable community building and the Joy of Impermanence"
On Saturday 25th March from 9 am to 6 pm opening of the model apartment
at Kalpana Housing Project
Litter Free Auroville 2017 on 25th from 9am to 12 "PICK UP" trash at KK and Ganesh Bakery area.
To see, know, become, and fulfill this One in our inner selves and in all our outer nature, was always the secret goal and becomes now the conscious purpose of our embodied existence.
Sri Aurobindo The Synthesis of Yoga
Frequency of the week | ECHO
Our soul is constantly working for us. She shows us the way and wants to inspire us. Often we don't listen, because the signals from the soul sometimes seem illogical. They don't fit within the boundaries of our thinking. This is what you experience when you feel something is going to happen, but you are not sure exactly what.
At a subconscious level you pick something up, something that you cannot explain within your head. That 'something' feels like an echo. It's the reflection of what your soul transmits to give you information about where you are right now. Echoes can repeat frequently or not; it all depends on where you want to go. That is why it's important to give your soul the right information. Tune into exactly what you want, what makes you happy and which people or situations will help you further. Just like a radio station, your soul will transmit the exact signal to you at the right moment just before you reach your next station.
The frequency of Echo gives you insight into which energy you transmit and when it will echo back to you.
Affirmation of this week: Echoes from the soul give me insight to what I transmit and receive.

Wednesday, 15th of June at 4.30 pm at SAIIER conference room (Lavenir invites the community for an open discussion on the Solar Kitchen roundabout.
Thursday, 16th of June at 5..pm in Pavilion of Tibetan Culture
"The true Stories of Volunteers" with Svaram and Insturment making in Auroville by SAVI.
Friday, 17th of June at 8pm at Visitors' Centre " Intimate Revelations" – Wazo Solo Show
Sunday 19th of June between 9 am and 4 pm at Auroville health Center a free Cardiology Camp.
The Divine gives itself to those who give themselves without reserve and in all their parts to the Divine. For them the calm, the light, the power, the bliss, the freedom, the wideness, the heights of knowledge, the seas of Ananda.
Sri Aurobindo

Within the series of True Stories of Volunteers organized by SAVI at Pavilion of Tibetan Culture, International Zone past Thrusday we heard Avigal, long time volunteer with her story on the work with Auroculture.
Today
at 4.30pm The Sustainable Livelihood Institute (SLI) will complete its first year of activity! Featuring an excerpt of interview with Pavithra and Balu inviting us to the event.
at 5.30pm at Savitri Bhavan    Bhakti Poetry in Music and Dance.
at 5pm at Pavilion of Tibetan  Culture True Stories of Volunteers
and 4.30pm at Unity Pavilion GM in preparation for the Residents Assembly Decision Making Process on the proposed FMAC Mandate and Entry Policy.
Saturday 26th and Sunday 27th at Sri Aurobindo Auditorium, Bharat Nivas, Pavilion of India,  Auroville Choirs in concert – The Peacemakers.
"There is no coming to consciousness without pain. People will do anything, no matter how absurd, in order to avoid facing their own Soul. One does not become enlightened by imagining figures of light, but by making the darkness conscious."
C.G. Jung
Yesterday evening at Unity Pavilion, International Zone two of our long term volunteers on initiative of SAVI has shared their stories.
Riccardo de Amici and Martine Bastide both in deep concern of our environment, and healthy food which is already a rare commodity on the planet, dedicated their exploration in food production – one in urban gardening, and the other in permaculture way of producing healthy food. Riccardo while he was researching for his master thesis on food production in Auroville, he started to explore urban gardening in the administrative area of Town Hall and Citadine, Martine has fulfilled his long term wish to produce healthy organic food on permaculture desing at Windarra – Terra Soul community.
Both Riccardo and Martine are with us for quite some time, and they will still stay at least for another year, and their contribution to the community is priceless. Both also express their deep gratitude to Auroville, and the community for the moving experience.

Featuring interview with Riccardo de Amici who will share on Wednesday 16th at 5pm at Unity Pavilion his Story on volunteering in Auroville, and event organized by SAVI. Him and Martine Bastide (who will also share his story) are leading small activities in existing projects of agriculture and permaculture. Riccardo is grateful for opportunity given by the community to him to volunteer.
Tomorrow 15th, 4.30 pm at SAIIER The next Joy of Learning sessions will be on food production in Auroville, with particular reference to Aurovilleâ??s farms.
Friday 18th of December from 1.15 pm to 4.00 and Saturday 19th from 9 am to 12.00. Kindergarten Open House
A hidden Power is the true Lord and overruling Observer of our acts and only he knows through all the ignorance and perversion and deformation brought in by the ego their entire sense and ultimate purpose.
The Synthesis of Yoga, Sri Aurobindo


Dominique from SAVI – service which helps volunteers to find their placement in Auroville services and units shares with updates on the new law requirements on strict visa policy for different types of foreigners. Indian Governement would like to be more strict with visas issued for those who would like to volunteer, and by new policy since June 2015 those who want to volunteer need an entry visa for six months or a year. With tourist visa is no longer possible to volunteer.
Working Committee posted a note on that on 6th of June 2015, and 8th of August in News&Notes.
When one would like to volunteer or study in Auroville , SAVI created a page
www.auroville-learning.net
where one can find all the necessary information, including the visas pages

The co-ordinator of SAVI, concerned Aurovilians, and volunteers discuss the implications of the financial contribution required of volunteers coming to Auroville, the role volunteers play in the life and functioning of Auroville, as well as broader issues concerning the interconnectedness of Auroville's working groups and methods of decision-making.
A key issue raised was the contrast between financial contribution and contribution in the form of work, and whether or not the one contradicts the other.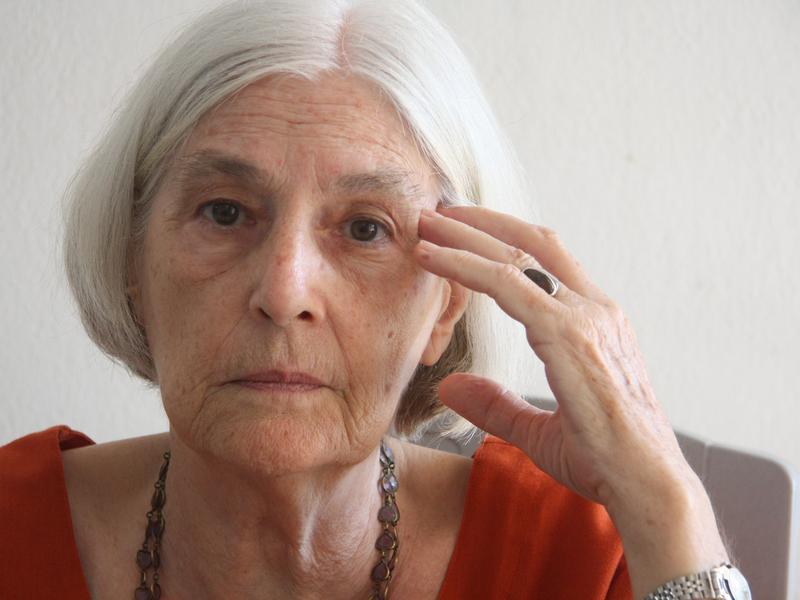 On Wednesday November 13th, 2013, all are invited to an Information GM on Koodam at 4.30pm, Unity Pavilion (International Zone). On the Friday, November 15th, Cafe Auroville – unlocking Auroville to the youth of the world – takes place, also at the Unity Pavilion. Organized by SAVI it starts at 2pm, On Saturday 16th at 7pm Twilight Beats (Pondicherry) present Raga Pushpanjali Tamil Devotional Songs on the Mother & Sri Aurobindo by Vocalist Sam Terris (Miresh) and on Keyboard Sharan, with Shiva Raman on Tabla. This at CRIPA in Kalabhumi. On Sunday the 17th at 6pm we are promised a beautiful Karthigai celebration by and at Deepam
The Grace is equally for all. But each one receives it according to his sincerity. It does not depend on outward circumstances but on a sincere aspiration and openness. Words of The Mother, Vol. 14 **************************************************************************************** On 17th November 1973, the Mother left her body. She was ninety-five. Many among her children were deeply shaken for the time being. But they realise now that she is always present amidst them.**************Both at home and abroad, the devotees see the Mother in their dreams. They feel her presence, listen to her message and get inspiration and instruction in their work. They firmly believe that the Mother will return in a new form. Meanwhile her mission is getting quietly fulfilled more and more. When Sri Aurobindo left his body the Mother said, "Nothing has changed. All that Sri Aurobindo has said is true, time will prove it." On the Mother's withdrawal, her children are carrying on her work repeating the same dictum "Nothing has changed." *************************************************************************************** On 17 November 1973, the Mother laid down her residual human body while she continued to exist forever in a body consisting of a supramental substance. The supramental substance as worked out by the Mother is a material substance – otherwise the earthly revolution would have no meaning – though it is composed of a substance more refined than the Matter known to us. Generally speaking, the Gross Matter of our Mother the Earth is still in the process of transformation. This process is now in an advanced stage thanks to the avataric Yoga of Sri Aurobindo and the Mother. When gross Matter will have become sufficiently subtle and receptive, i.e. transformed, the mature souls, ready and waiting in their soul-world, will descend and incarnate in it. The formation of their bodies will be moulded by the existence of the Mother's supramental body, the prototype of the new species. -Georges Van Vrekhem: The Mother – The Story of Her Life
'