Posts Tagged 'slavery'
Third part of Roots and Culture mix featuring few of known musicians of the genre, such as Frankie Paul, Gregory Isaccs, Jacob Miller, Culture and others.
Roots as a subgenre of reggae deals with the everyday lives and aspirations of the artists concerned, including the spiritual side of Rastafari and the honoring Jah It also is identified with the life of the ghetto sufferer, and the rural poor. Lyrical themes include spirituality and religion, poverty, black pride, social issues, resistance to government and racial oppression, and repatriation to Africa.
tracklist
Gregory Isaacs – Material Man
Jacob Miller – Mr Officer
Frankie Paul – Slow Down
Jackie Brown – Close by Your Side
Eric Donaldson – More Love
Roman Stewart – Sing a Hit Song
Gregory Isaacs – Objection Overruled
Frankie Paul – I Know The Score
Eric Donaldson – Are You Thinking of Him
Culture – Vacancy
Derrick Morgan – Angela
Ijahman Levi & Madge – I Do
Bunny Wailer – Dreamland
Jackie Brown – Lion Head
Eric Donaldson – The Way You Do The Things You Do
Alpha & The Mellow – I'm Trying
Eric Donaldson – Follow Me
Culture — Satan company
The Itals – Satisfaction
Delroy Wilson – I've been in love
Ruddy Thomas & Trinity – Everyday Is Just A Holiday – Natty Dread On The Go

Before the year 2017 say farewell we feature Barbados Soca 2017. Crop Over with Soca festival has always been a big thing for the islands, and Barbados is no exception. Many come to the island just for that occasion, to jump on Kadooment Day on the beats of fresh songs of that year Soca festival. And songs are humorous, witty socially and politically engaged …since all the artist compete who might come up with the smartest one, on the best soca beat.
tracklist:
Rhea ft Coopa Dan – Bare Trouble
Hypasounds – Dip
Marzville – Give It To Ya
Stiffy – Tip and Ben Ova
Lil Rick – All Kinda Girls
Snap Brandy – Bend Ova& Ride
Hardware – Pop Down
Lil Rick – Blessings
Red Palstic Bag- Boat Ride
Lead Pipe & Saddis – Early Bird
Scrilla -Wood
Lil Rick – energy
Peter Ram – Upside Down
Mistah Dale – Soca Famaleez
Stiffy – Mavis
Ray Dainja – Bout Dese Juks
Saffiyah – Tun Up
King Bubba FM – No Sober
Grynner ft Rasiley Kind O' De Stage King O' De road
Lil Rick & Kernal Roberts – Soca Refuges
Ramases – AWOL
Aidan – Life Nice
Alison Hinds – Single
King Bubba FM & Lil Rick – Soca Made Me Do It
Snypa – Iz Fete
Lil Rick & Peter Ram – Let's Go Tridents
Maloneyy – Killy Killy
Hypasounds – Liquor
Aidonia – Boom
Speed – Wiggle
Stabby – Wukkist
Peter Ram – Memroy
Statement – Nah leaving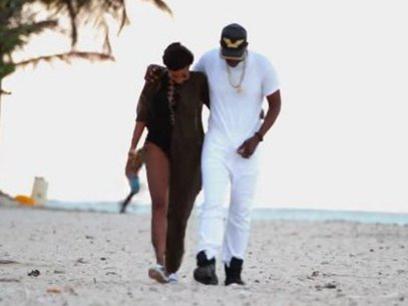 Story of fresh cuts is going on – today dancehall
tracklist
Street Soul Riddim Mix Feat. Chris Martin, Romain Virgo, Alaine, Cecile
Konshens – Gal Dem Sugar
Eddy Kenzo ft. Alaine – Addicted
R. City – Crazy Love Ft. Tarrus Riley
Pitbull – Options ft. Stephen Marley
Vershon – Wul It Out
Keznamdi – Victory ft Chronixx
Popcaan – Naa Stoop
Popcaan x Drake – My Chargie
Vybz Kartel – Remember Me
Ishawna – Shape of You (Equal Rights – Remix)
Spice Sweet ft Busy Signal
Romain Virgo & Bugle – No Problem
KickRaux & Ras Kwame feat. Ayo Jay, Demarco, Doctor & Tyga – Feelin U
DJ Khaled – I'm the One ft. Justin Bieber, Quavo, Chance the Rapper, Lil Wayne
Busy Signal, Patrice Roberts – O'Baby
Capital D – Dancehall Nice Again
Demarco – Something To Think About
Charly Black – You're Perfect
UFO Miles – Chi Ching Ching
Shawn Ice – Levels To This
Gyptian & Konshens – Bingo _Yardstyle Ent
Jahmiel – Nuh Loyal

Some fresh cuts of roots and culture , reggae …
tracklist
Serve And Protect Riddim Mix Feat. Queen Ifrica, Peetah Morgan, Romain Virgo
Samory I – Rasta Nuh Gangsta
Tarrus Riley – Simple
Ronnie Davis – I Won't Cry
Anthony John – Power of Love
Claire Angel – Love Is All I Bring
Black Omolo – More Positivity
Brothertz feat. Junior V & Sis Jane Warriah – Mash It Up [
Chezidek – Journey
Jah Mason – No Sad Story
Jahfe feat. Mykal Rose – Angel
Queen Ifrica – Truversation ft. Damian Jr. Gong Marley
Gentleman & Ky-Mani Marley – Tomorrow
Tuff Like Iron – Orange Peel
Williams Brutus – I Tried
Anthony B – King In My Castle
Raging Fyah – Fight
Torch & Chiney Kiki – Your Love

Guayanas – a big chunk of the planet at the Northeastern tip of South America, and if we rarely hear about these places, it is mainly because very few people live there – Suriname with population of 500 000, and French Guyana only 200 000.
The people who live in the Guayanas are mix from all over the world, and consequently all this cultural deliciousness means that local music consumption is wildly diverse.
We are featuring some of the home grown stuff as well kaseko, kawinka, aleke and bigi pokoe, along with local reggae musicians….
tracklist
Nomadic Massive – Higher
Neg Chante – Vox Sambour ft Diegal and Waahu-Mama Sranan – Wan Ma Aisa
A Sa Go – Apuku Gado No Mang Mering
Bose Krioro – Laat Haters Haten
Kayente – An'Djuka Uma
Kaseko Masters – lingo
Jongoe Bala – Patamacca
Sukru Sani – Ma Maisa
Samurai G Viety Guys Tampu Teke
Boogie & The Exmo Stars – Tingilen
Conjunto Latinos – Kaka Fowru
Don Omar – Guaya Guaya
La Medicina – Zouk La Se Sel Medikaman Nou Ni
Prince Koloni Judgement
Fantan Mojah Rasta Got Soul
Nomadic Massive – Duty
Life in Senegal has a soundtrack, and the Senegalese sound unmistakably has a Latin vibe. By tracing the bloodlines of slavery, arching from Gorée Island off the coast of Senegal, to North America, South America and the Caribbean, it is possible to begin to understand the long history in the relationship between Senegalese and Cuban music. Where people go, culture follows and where there is culture, there is the song that carries the story of its people.
Music in Senegal, with its strong structure of Latin flavor, continues to evolve with new musicians joining the international circuit every year.
Despite the differences in cultures, the music should feel like home to you. It's the sadness, happiness, hopes and dreams that are a part of every human, a sense of longing and belonging that traveled throughout history and has become the sound of almost everything you hear on the radio and television. Orchestra Baobab is that sound directly from its source, a musical melting pot with the organic ingredients providing an undeniable flavor.
We are featuring in the beginning two songs from album to be released on 31st of March 2017 Tribute to Ndiouga Dieng….continuing with their early years…. Pirates Choice, Specialist in All Styles , Made in Dakar …

trackllist
Orchestra Baobab – Foulo
Orchestra Baobab – Fayinkounko
Orchestra Baobab – Utru Horas
Orchestra Baobab – Coumba
Orchestra Baobab – Aduna Jarul Naawo – N'Wolof
Orchestra Baobab – Ndeleng Ndeleng
Orchestre Baobab-Gouygui de Dakar – Sibam
Orchestra Baobab – On Verra Ca
Orchestra Baobab – Ngalam
Orchestra Baobab – Jiin Ma Jiin Ma
Orchestra Baobab – Ndiaga Niaw
Orchestra Baobab – Pape Ndiaye
Orchestra Baobab – Nijaay

Following the establishment of the first English settlement at Holetown in 1627, Barbados remained a British colony for more than 300 years. Its independence on November 30, 1966 was marked by the raising of the Barbados national flag and playing the new national anthem for the first time
In Bajan culture music plays a vital role. From those early days of independence we picked up spouge as it is developed, melted in its own style, and you will hear in the first half of this musical edition. Slowly spouge will transcend into calypso and soca with songs from Crop Over of different years…
Spouge as a style of Barbadian popular music was created by Jackie Opel in the 1960s. It is primarily a fusion of Jamaican ska with Trinidadian calypso, but is also influenced by a wide variety of musics from the British Isles and United States, include sea shanties, hymns and spirituals. Spouge instrumentation originally consisted of cowbell, bass guitar, trap set and various other electronic and percussion instruments, later augmented by saxophone, trombone and trumpets.[1] Of these, the cowbell and the guitar are widely seen as the most integral part of the instrumentation, and are said to reflect the African origin of much of Barbadian music.
tracklist
Can't Keep a Good Man Down – The Draytons Two
Tighten Up – Draytons Two
Too Late – Draytons Two
Sweet Spouge Music – Blue Rhythm Combo
Jackie Opel – you're too bad
Seaman and the Tuk Band
Sixpence – The Escorts
The Blue Rhythm Combo — Black Water Gold
Let True Love Begin – The Dukes of Barbados
Every Time She Pass (The Standpipe Song) – Sing Out Barbados
DaCosta Allamby Endorse De Cou Cou
Flatbush – monkey woop wham –
Mighty Gabby – Doctor Cassandra
Mighty Liar – Sweet Soca Music
Prince Buster – Enjoy Yourself
Peter Ram – Good Morning
Not Missing Me-Edwin Yearwood ft. Krosfyah(
Olatunji – Oh Yay
King Bubba – Calling In Sick
Madd- Pick it Up


Crop Over (formerly called "Harvest Home") is a traditional harvest festival which began in Barbados, having had its early beginnings on the sugar cane plantations during the colonial period. The crop over tradition began in 1688, and featured singing, dancing and accompaniment by bottles filled with water, shak-shak, banjo, triangle, fiddle, guitar, and bones. Other traditions included climbing a greased pole, feasting and drinking competitions. Originally a celebration signaling the end of the yearly sugar cane harvest, it has since evolved into Barbados' biggest national festival similar to Carnival in Brazil and Trinidad.
However Cropover with Soca is celebrated all over West Indies .
Today we are featuring some of the latest Soca songs of Barbados, Trinadad, St. Vincent Grenada……
tracklist
One Wine – Machel Montano & Sean Paul ft. Major Lazer
Destra – Soca Virus
Valene Nedd – In My Dreams
Teddyson John – Allez
Kerwin Du Bois ft. Patrice Roberts – Unforgettable
Porgie & Murda – Dah Ain Bad
King Bubba FM – Mashup When Ah Touchdown
Olatunji – Ah Bacchanal (Zuk Bounce Riddim)
Skinny Fabulous – Its The Weekend
Stiffy – Balance Pun It
Preedy – Turn Up
Dale Ryan – Find Meh (
Come Back – Machel Montano & Destra
Bunji Garlin – Way Up
Lil Rick – Gym Instructor
Grynner – Turn On De Speaker
Farmer Nappy – BamBilam BamBilam BilamBam
Shradah – Cyah Stop Meh
Red Plastic Bag ~ I LOVE IT