Posts Tagged 'soul'
"Motown" is both a style of music and a label; in fact, no other label (with the possible exception of its grittier '60s brother, Stax) is more identified with the sound it produced. Although Motown started as a straight R&B label and later moved into genres from Psychedelic Soul to New Jack Swing, "The Motown Sound" as it's usually understood by fans and historians.Most Motown songs were written on piano and based on a piano riff, although there were occasional ballads that broke the mold (the Temptations' "My Girl").

tracklist
The Way You Do the Things You Do – The Temptations
Tears of A Clown – Smokey Robinson & The Miracles
I Can't Help Myself ( – The Four Tops
It's All Right – The Impressions
Knock On Wood – Eddie Floyd
Baby Don't You Go – Smokey Robinson & The Miracles
Ain't No Mountain High Enough – Diana Ross & The Supremes
Soul Man – Sam & Dave
Stop In the Name of Love – Diana Ross & The Supremes
Hold On I'm Comin' – Sam & Dave
I Got You (I Feel Good) – James Brown
Ain't No Woman Like the One I've Got – The Four Tops
Lonely Teardrops – Jackie Wilson
Reach Out – The Four Tops
I Got the Feelin' – James Brown
My Girl – The Temptations
What Becomes of The Broken Hearted – Jimmy Ruffin
Nowhere to Run – Martha Reeves & The Vandellas
Where Did Our Love Go – Diana Ross & The Supremes
Neither One of Us – Gladys Knight & The Pips
I Second That Emotion – Smokey Robinson & The Miracless
I Heard It Through The Grapevine – Marvin Gaye
Stand by Me – Ben E. King
I want You Back – Jackson 5
Wonderful World – Sam Cooke
I'll be There – Jackson 5

This playlist is a mix of rock music with a little bit of something else thrown in. It includes legends such as Nirvana, Bowie, Pink Floyd and Led Zepplin as well as Bill Withers, Red Hot Chilli Peppers, The Animals, The Monkees and The White Stripes.

tracklist
1. Lithium- Nirvana
2. Sugar, Honey, Honey- The Archies
3. Wet Sand- Red Hot Chilli Peppers
4. The House Of The Rising Sun- The Animals
5. The Importance Of Being Idle- Oasis
6. High Hopes- Pink Floyd
7. Ain't No Sunshine- Bill Withers
8. Sweet Jane- Lou Reed
9. I Wonder- Rodriguez
10. Pow- Kendra Morris
11. Zombie- The Cranberries
12. Stand By Me- Ben E. King
13. Feel Good Inc.- Gorillaz (Jomerix Trap Remix)
14. I love Rock and Roll- Joan Jett
15. Space Oddity- David Bowie
16. Wish You Were Here- Pink Floyd
17. The Man Who Sold The World- Nirvana
18. Are You Gonna Be My Girl- Jets
19. Fake Plastick Trees- Radiohead
20. I'm a Believer- The Monkees
21. A Martyr For My Love For You- The White Stripes
22. TNT- AC DC
23. Stairway To Heaven- Led Zepplin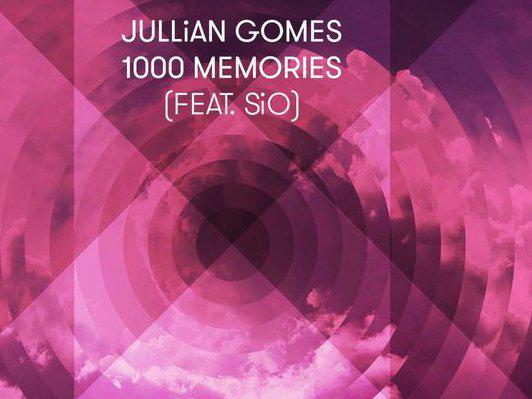 Today's musical edition feature some of deep soulful house tracks…
tracklist
Simba – (ft. J.Gordon) – Make Your Move
Vick Lavender, Tyan Skinner – Universal Law
Boxx, Frankie Parker – Fly Free
Julius The Mad Thinker, Russoul, Pleasure Prince – Born To Do It
Ananda Project – Everything You Are
Art Of Tones – The Rainbow Song
Jacob Colon – Dance Like David
Dj Pope & Sheree Hicks Keeping my Composure
Kia Stewart – Say Yes
Inaky Garcia – Dum Dum
Jullian Gomes, Sio – 1000 Memories
Wipe the Needle feat.Lifford – Kissing You
Shaun Escoffery – Days Like This
Soulful House- Boulevard – On my own
Soulstar – I Can Feel It

We are cordially invited to attend Flag Hoisting Ceremony to celebrate the Indian Republic Day:
Thursday, 26th January at 8.15 am at the :Entrance campus space of Auditorium and Kalakendra Building.Bharat Nivas
Unity Pavilion, Friday Friday January 27th, 4 pm traditional African Medicines and its Role in Today's Health Challenges , A presentation by Dr Aunkh Chabalala
Sunday 29th January 4 pm at Unity Pavilion African Astronomy and Cosmology by Dr Aunkh Chabalala.
From 26th to 28th of January between 11:00 am and 6:00 pm at the Visitor's Centre, Auroville Auroville International Potters' Market
Visitors' Center, on Saturday 28th of Jan at 7:30 pm Jazz-Café ConcertPresents in collaboration with the Potter's Market"The funky side of life"
Saturday 28/1/17 at WELL CAFE. Love the dance floor 7.00 PM – DINNER8.30 PM TILL MIDNIGHT -Rock the show with D.J JESSE on the decks. Groovy beats to move your funky feet
Sunday January 29th or Monday January 30thAt 7 pm at The Matrimandir Garden of Unity we are invited to the "Man, sole awake …
On Saturday 28th and 29th January, 2017 (Saturday & Sunday)Time: Play starts at 7 pm at Adishakti TheatreMonkey and The Mobile
Sunday 29th of January at 4pm we can witness New Darkali Sports Track inauguration
Sunday 29th at 4pm at Skate Park near Dehashakti sports ground we are invited to inaguration of the new ramp brought from Aurovelo.
29th January at Solitude Farm at 8pm FUNKY DANCE MUSIC
Capoeira GINGA SAROBA FESTIVAL (27th to 29th of January)Open to regular practitioners only, 3 days of events….With the presence of Mestre Branco, Prof. Pezao, Pé de Bode, Inst. Cameleao, Pierre,… info 9488328435]
Consciousness is a fundamental thing, the fundamental thing in existence -it is the energy , the motion, the movement of consciousness that creates the universe and all that is in it -not only the macrocosm but the microcosm is nothing but consciousness arranging itself. …
SABCL 
Vol 22 236-37

This musical edition goes back in time, merging musical styles from funk, r&b, soul to hip hop… featuring some rare, and less known originals
tracklist
Slave – Just A Touch Of Love
GAZ – sing sing
Oliver Cheatham, Get Down Saturday Night
A Taste Of Honey – Boogie Oogie Oogie
C J & Co – Devil_s gun
Adriana Evans – Say You Won't
John Legen & The Roots – Our Generation (The Hope of the World)
D'Angelo – Left & Right
Ray J – Let It Go
Immature – we got it (featuring Smooth)
3LW ft P. Diddy & Loon – I Do
Dru Hill ft. Method Man – This is What We Do
Sylvia Striplin – You Can't Turn Me Away
Betty Wright – Clean Up Woman
Thief – Crazy
Curtis Mayfield – Diamond in the Back.

In today;s news we are featuring some thoughts of Governing Board members while saying goodbye to the community past Thursday, 8th of September…..
The Auroville Council is presenting the draft document of the "Appeal Process} against working groups' decisions" elaborated by its sub group.
A {Message from Thiru Mohan Verghese Chunkath, IAS (Retd.),Secretary of the Auroville Foundation
RAS invites us on Tuesday 13th at 4.30pm at Unity Pavilion to a General Meeting on Residents' Assembly Decision Making System (RAD) to hear and discuss a:Proposed New Decision-making System for Auroville
Saturday 17th September at 5pm at MMC THE FRENCH PAVILION
presents Toward an alternative complementary economy for Auroville and its surroundings"A Conference in French byYves Laborde (
The ideal attitude of the sadhaka towards Time is to have an endless patience as if he had all eternity for his fulfillment and yet to develop the energy that shall realise now and with an ever-increasing mastery and pressure of rapiidity till it reaches the miraculous instantaneoussness of the supreme divine Transformation
Sri Aurobidno. The Stnthesis of Yoga