Posts Tagged 'soul'
In today's musical podcast we are featuring some jazz, rock, r&b, soul…. standards, rendered in an softer "lounge" jazz version
tracklist
Sunny (Hebb)
Satin Doll (Rodgers/Heart)
Wave (Jobim)
Summertime (George Gershwin)
Moon River (Mancini/Mercer)
You Are The Sunshine Of My Life (Stevie Wonder)
Michelle (Lennon/Cartney)
Killing Me Softly (Fox/Gimbel)
All Of Me (Marks/Somons)
Just The Two Of Us (Donald/William/Withers)
As Time Goes By (Hupfeld)
In A Sentimental Mood (Ellington/Kurz)
Desafinado (Jobim/Mendonca)
Take The A-Train (Warren/Gordon)
Body and Soul (Green)
All The Things You Are (Marks/Somons)
One Note Samba (Jobim/Mendonca)
Misty (Garner/Burke)
Round Midnight (Monk)
Corcovado (Jobim)
Bei mir biste scheen' (Sammy Cahn, Saul Chaplin)
How Insensitive (Jobim/Moraes)


"Motown" is both a style of music and a label; in fact, no other label (with the possible exception of its grittier '60s brother, Stax) is more identified with the sound it produced. Although Motown started as a straight R&B label and later moved into genres from Psychedelic Soul to New Jack Swing, "The Motown Sound" as it's usually understood by fans and historians.Most Motown songs were written on piano and based on a piano riff, although there were occasional ballads that broke the mold (the Temptations' "My Girl").

tracklist
The Way You Do the Things You Do – The Temptations
Tears of A Clown – Smokey Robinson & The Miracles
I Can't Help Myself ( – The Four Tops
It's All Right – The Impressions
Knock On Wood – Eddie Floyd
Baby Don't You Go – Smokey Robinson & The Miracles
Ain't No Mountain High Enough – Diana Ross & The Supremes
Soul Man – Sam & Dave
Stop In the Name of Love – Diana Ross & The Supremes
Hold On I'm Comin' – Sam & Dave
I Got You (I Feel Good) – James Brown
Ain't No Woman Like the One I've Got – The Four Tops
Lonely Teardrops – Jackie Wilson
Reach Out – The Four Tops
I Got the Feelin' – James Brown
My Girl – The Temptations
What Becomes of The Broken Hearted – Jimmy Ruffin
Nowhere to Run – Martha Reeves & The Vandellas
Where Did Our Love Go – Diana Ross & The Supremes
Neither One of Us – Gladys Knight & The Pips
I Second That Emotion – Smokey Robinson & The Miracless
I Heard It Through The Grapevine – Marvin Gaye
Stand by Me – Ben E. King
I want You Back – Jackson 5
Wonderful World – Sam Cooke
I'll be There – Jackson 5

This playlist is a mix of rock music with a little bit of something else thrown in. It includes legends such as Nirvana, Bowie, Pink Floyd and Led Zepplin as well as Bill Withers, Red Hot Chilli Peppers, The Animals, The Monkees and The White Stripes.

tracklist
1. Lithium- Nirvana
2. Sugar, Honey, Honey- The Archies
3. Wet Sand- Red Hot Chilli Peppers
4. The House Of The Rising Sun- The Animals
5. The Importance Of Being Idle- Oasis
6. High Hopes- Pink Floyd
7. Ain't No Sunshine- Bill Withers
8. Sweet Jane- Lou Reed
9. I Wonder- Rodriguez
10. Pow- Kendra Morris
11. Zombie- The Cranberries
12. Stand By Me- Ben E. King
13. Feel Good Inc.- Gorillaz (Jomerix Trap Remix)
14. I love Rock and Roll- Joan Jett
15. Space Oddity- David Bowie
16. Wish You Were Here- Pink Floyd
17. The Man Who Sold The World- Nirvana
18. Are You Gonna Be My Girl- Jets
19. Fake Plastick Trees- Radiohead
20. I'm a Believer- The Monkees
21. A Martyr For My Love For You- The White Stripes
22. TNT- AC DC
23. Stairway To Heaven- Led Zepplin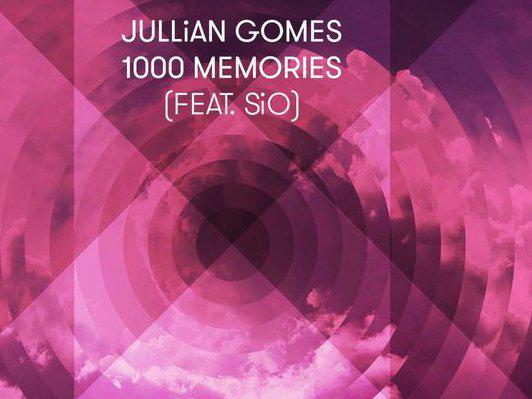 Today's musical edition feature some of deep soulful house tracks…
tracklist
Simba – (ft. J.Gordon) – Make Your Move
Vick Lavender, Tyan Skinner – Universal Law
Boxx, Frankie Parker – Fly Free
Julius The Mad Thinker, Russoul, Pleasure Prince – Born To Do It
Ananda Project – Everything You Are
Art Of Tones – The Rainbow Song
Jacob Colon – Dance Like David
Dj Pope & Sheree Hicks Keeping my Composure
Kia Stewart – Say Yes
Inaky Garcia – Dum Dum
Jullian Gomes, Sio – 1000 Memories
Wipe the Needle feat.Lifford – Kissing You
Shaun Escoffery – Days Like This
Soulful House- Boulevard – On my own
Soulstar – I Can Feel It