Posts Tagged 'South Africa'
Holidayas are almost over, and today we are featuring weekend playlist of pan African and global fresh cuts. And as D'Banj in a recent interview said : "African sound and music has always been global, you guys are just catching it up finally…"
tracklist
Ice Prince – Successful
WizKid – Naughty Ride ft. Major Lazer
StoneBwoy – My Name
L-Tido – Thixo [Feat. Aka & Yanga
Toulouse -Reach Out
Rouge – No Strings
Pierre Kwenders – Sexus Plexus Nexus
Meryem Saci- Float
DJ Tunez Ft Adekunle Gold & Del B – My Love
Efya – Until The Dawn
D'banj – It's Not a Lie [ ft. Wande Coal, Harrysong
Cassper Nyovest ft. Tsepo Tshola – Superman
Niyola – Where Is The Love (feat. Adekunle Gold)
WizKid – African Bad Gyal feat. Chris Brown
Davido – Fall
Ibeyi Stranger Lover
Oumou Sangare – Kamelemba
Maleek Berry – On Fire
Mr Eazi – Short Skirt ft. Tekno, BkChatLDN, Odunsi, Temi, Eddie Kadie, Oyemykke
Ray BLK – Doing Me

Few days back South African Freedom Day was celebrated , and for that occasion in this musical edition we are looking at South African jazz under era of Apartheid, featuring great names of South African jazz of that time.
tracklist
Kippie Moeketsi – African Day
Johnny Dyani Quartet song for Biko
Joe Bonner & Johnny Dyani – We Will Be Together
Hugh Masekela – Thimlela
Abdullah Ibrahim & Johnny Dyani – Namhanje
Zim Ngqawana – Bantu (Rainbow Nation)
Pat Matshikiza – Kippie Moeketsi – Tshona!
Dollar Brand – Cape Town Fringe [1977]
Hugh Masekela – Song of Love

Few days back South African Freedom Day was celebrated , and for that occasion in this musical edition we are looking at South African jazz under era of Apartheid. In this aspect of course we cannot bypass two maestros of the time, and till date Hugh Masakela, and Abdullah Ibrahim, two original members of the Jazz Epistles
tracklist
The Jazz Epistles – Vary-oo-vum
The Jazz Epistels – African Marketplace
Abdullah Ibrahim – Soweto
The Heshoo Beshoo Group – Emakhaya
Joe Bonner & Johnny Dyani – The walk street
Hugh Masekela – Change
Hugh Masekela – Uptownship
Witchdoctor's Son – Magwaza
Dudu Pukwana – Sondela
Johnny Dyani – Ntyilo Ntyilo
Bheki Mseleku Mamelodi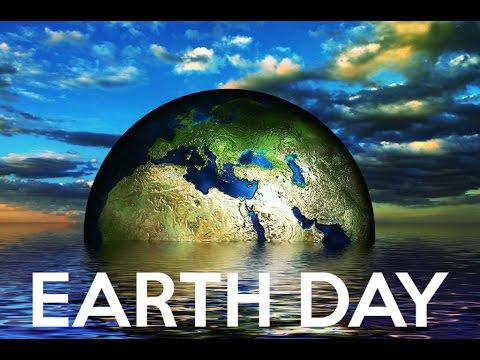 Friday 21 April, 4.00 – 6.30 pm at Unity Pavilion Closing session of 'Create Auroville Together '(CATCAT14 feel the resonance, the heartbeat of unity in diversity in action Cats TUNING TOGETHER with the guidance of the Russian Singing Bells .
The informational General Meeting on guidelines, rules and regulations for Auroville Learning Activities (Alas) will be held in the Unity Pavilion on Saturday, 29th April, from 10am to 12pm.
Monday, April 24 at 4.30pm at Unity PavilionGeneral Meeting to Discuss Proposed TDC/L'Avenir Restructure. This meeting will be followed by a Residents' Assembly Decision-making Process on the proposal running May 13 – June 10.
On Tuesday 24th of April at 5.30am meditation on Mother's final arrival day In the Matrimandir Amphitheatre.
On Saturday 22nd at 210am at MMC in Town Hall TLC invite us to One United Roar fro Lions and Nature – a power point presentation by Asia and Yam, who were placed among winners of talent challenge.
on following links you can hear the story of White Lions of South Africa
http://www.aurovilleradio.org/over-the-sun/#.WpgqgEV96iM
http://www.aurovilleradio.org/over-the-sun-part-2/#.WpgqfEV96iM
http://www.aurovilleradio.org/over-the-sun-3/#.WpgqfkV96iM
http://www.aurovilleradio.org/over-the-sun-4/#.Wpgqd0V96iM
http://www.aurovilleradio.org/over-the-sun-5/#.WpgqdEV96iM
On Saturday 22nd between 10am to 4pm Upasana will celebrate Earth Day with their 10th anniversary of Small Steps with invitation to paint your message to the Mother Earth on Small Steps bag.
O Thou who art the sole reality of our being, O sublime Master of love. Redeemer of life, let me have no longer any other consciousness than of Thee at every instant and in each being.
The Mother

Soulful Afrohouse ? tribal house music in appreciation of Black Coffee, Boddhi Satva, Prince Kaybee, Liquideep, Pex Africah, Teargas, Heavy K…
tracklist
Dj Ace SA – Cape to Cairo
DJ Kent ft Liquideep – Top of the World
Liquideep – BBM
Prince Kaybee ft Lady Zama – Charlotte
Boddhi Satva feat.Bilal – Love Will (Ancestral Soul Mix)
Pex Africah, Mobi Dixon, Songz – Bayeza
EmoBoys – A Song About Nothing
MoBlack – Yen Nana Nom Busom (Cee ElAssaad Voodoo Mix)
BlackCoffee feat S'Tone – Set me Free
Teargas – Single
Kent ft Ziyon – Your Love
Mr Style – Sdudla sami
Heavy K – M'bizeni (Feat. Nokwazi)
Mr Style Ft Muungu Africa – Uyangisilinga Wena
Aidin Caye – Reflections (Feat. Ziyon)


Yesterday early afternoon we had a chance to listen to Dr. Aunkh Chablala talking about the Core of African Spirituality – Consiciounsess and Energy and 13 Whispers.
Presetnation took place at International Zone at the space of Africa House, Pavilion of African Culture.
After the presentation was a time for questions and answers session.
Dr Aunkh Chabalala, Amen-Ra Institute and Infinite Earth, Pretoria, South Africa
An interesting interview with Aunkh H. Chambalala, who visited us this morning to invite us to the first of his talks. The talk will be on African Astronomy and Cosmology, and was scheduled for today at the Unity Pavilion.
Aunkh gave us an insight in ancient African knowledge of astronomy, cosmology, and affairs of life. Amongst others we were talking about today's youth, and his passionate involvement in education them.
In today's news we are featuring short interview with Chris Sperry made by our volunteer Silke with invitation to Saturday 22nd workshop on Integrating Media Literacy and Critical Thinking.
The Auroville Council invites us all for a special gathering with Jean-François Noubel on Tuesday, Jan. 24th from 4 – 6.30 pm at Unity Pavilion.
From Scarce Money To Integral Wealth or Can Auroville build a global gift economy?
Sunday 22nd 9am-12.30 Wisdom to Act at Unity Pavilion with Jean-Francosi Noubel.
Friday 20th January 4.30 – 6pm at Unity PavilionPresentation on African Astronomy and Cosmologyby Aunkh H Chabalala, Indigenous Knowledge Systems, Department of Technology (DST), South Africa.
Auroville Farm Festival 20 -22 January at Food Link site – opposite of Certitude, entrance from tar road at Puncture Service.
The surest way towards this integral fulfilment is to find the
Master of the secret who dwells within us, open ourselves constantly
to the divine Power which is also the divine Wisdom and
Love and trust to it to effect the conversion.
– Sri Aurobindo