Posts Tagged 'Water Group'
The Working Committee informs that the next meeting of the Governing Board of the Auroville Foundation is scheduled for August 13 and 14.
The Working Committee share The former members of the International Advisory Council sent us the attached letter to all Aurovilians.
Water Groupn informs that we are in the worst Tamil Nadu Drought in 140 Years, Reservoirs 81% down. Auroville Water Table Falling at 50cm a month.
What each of us can do to save the water……
Wednesday 19th July at 5 pm Hall of Peace, Unity Pavilion Korean Tea Ceremony With Tea-master Jeong Ok. Kim from Korea together with Kyong Hyon Lee, Mi Kyung and Jeon.
This soul of desire is a separative soul of ego and all its instincts are for a separative slef-afirmation; it pushes always openly or under more or less shining masks, for its own growth, for possession, for enjoyment, for conquest and empire.
The Synthesis of Yoga by Sri Aurobindo

In the very early hours of morning 6th of June our Ethiopian friend and brother Tekeste B.G. Kidan Zerhanes quietly left his body in his flat in Courage, with his great-nephew at his side
Funeral will take place on .Friday, 8.30am, at Adventure's burial grounds.~ follow the flowers
Thank you, Tekeste, for your crucial persistence and drive.
The Auroville Council and the Working Committee inform us on daily operations at Entry Service
Water Group says : " So saving water is critical. It is NOT the time to plant anything new. It is NOT the time to refill your massive swimming pools. It is NOT the time to water the roads, as much as it helps to keep the dust down. It is NOT the time to water your lawns, or keep your ornamental gardens lush and green. It IS the time to prioritize your water usage, and have honest conversations within your communities about water usage in communal spaces. It IS the time to save water in every possible way, and to encourage respectfully others in the community to do the same."
We know the Divine and become the Divine, because we are That already in our secret nature.
Sri Aurobindo, The Synthesis of Yoga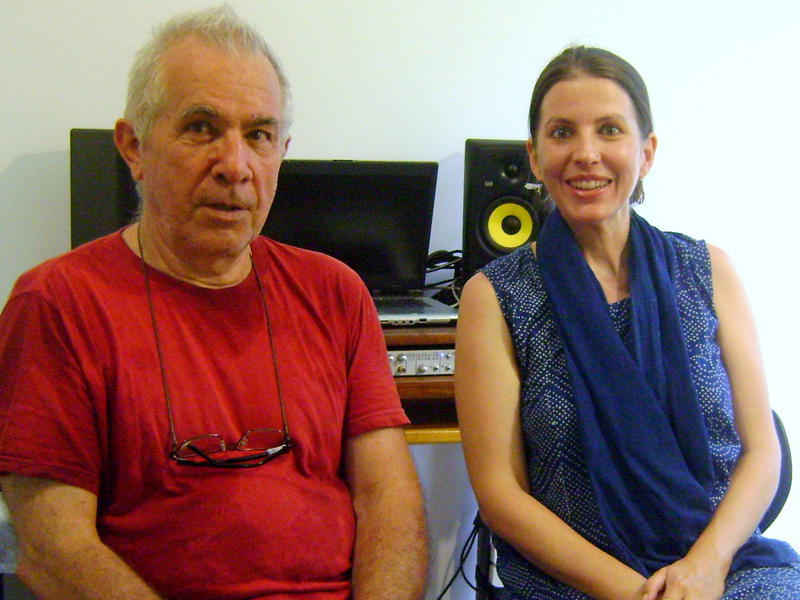 Few days back working groups announced the water crisis, and pleaded the community to be careful in usage of our water. This morning we hosted Tom and Ing-Marie from Water group with updates, and currents situation on water .
Tom in details explains where do we get our water from, and what would be the steps in extreme situation or crisis, in which we are headed if there would be no rainfall in near future. Ing-Maries shares some tips on how to save water, with emphasis that those, and more, are available on the web page of Water Group.
The group sees future of our water in rain harvesting.
Still, situation is severe, and it will take an awareness, and committed acts of each of us to face water crisis.
SAVE WATER! Dear Community, We are facing a water crisis! The Water Group, AVC, FAMC, TDC and WC ask that you please
conserve water wherever you can! http://aurovillewater.in/for-aurovilians/
The Auroville Council and the Working Committee have formed a new team of Executives for the Matrimandir: Aurosylle (Reve) Eric (Courage) Hemant Shekhar (Creativity) John (MM Nursery) Jyoti Naoki Eri (Samasti) Louis Cohen (Citadines Vladimir (Grace)
The Residents' Assembly Decision-Making campaign on restructuring TDC has started.To participate in this process: 
– Voting ONLINE (use your personal link sent via RAS' mass mail on Saturday, May 13); or
– ON PAPER (vote forms have been attached to last week's News & Notes. Fill in the form, bring it to the RAS' office – Monday-Friday from 10 am to 12 pm up to May 26). 
Manual voting will happen on Saturday, May 27 at:
– PTDC between 9am – 11am;
– Solar Kitchen between 11am – 2pm.
The first AADHAAR registration camp will be held in Auroville from 24 to 30 May at the Auroville Foundation building..

The heart is in direct communion with the human soul, and when the heart speaks, even with the resistance of the head, something inside you changes; your heart opens another heart, and true love is possible.
Don Miguel Ruiz

From Water Group Ing-Marie has visited us in the studio, and we talked on few different topics revolving around the ground necessity of our life – WATER.
Since we do live in a city with water sensitivity, how do we perceive it as a community?
Current Water Group started in 2015 (not the first, and most likely not the last) as an advisory body to TDC, consisting of members of different walks of life. They are trying to put together an integrated water management for the city. They are trying to raise the awareness on water sensitivity of the ground reality in our city. In whole this process they would like community to be deeply involved, they would like to increase the water "literacy", they are trying to put up an interactive web page….
As one of the recent attempts to reach out to each member of the community is a call for photo contest with – What could depict the essence of Auroville Water? whereby any format or size …. are welcomed, and the author of winning photo will be fully credited for it. Deadline 15th of March.