Posts Tagged 'Weather'
An interview with the people of Auroville discussing the arrival of monsoon, the difficulties that come with it and precautions to be taken before the onset of rains.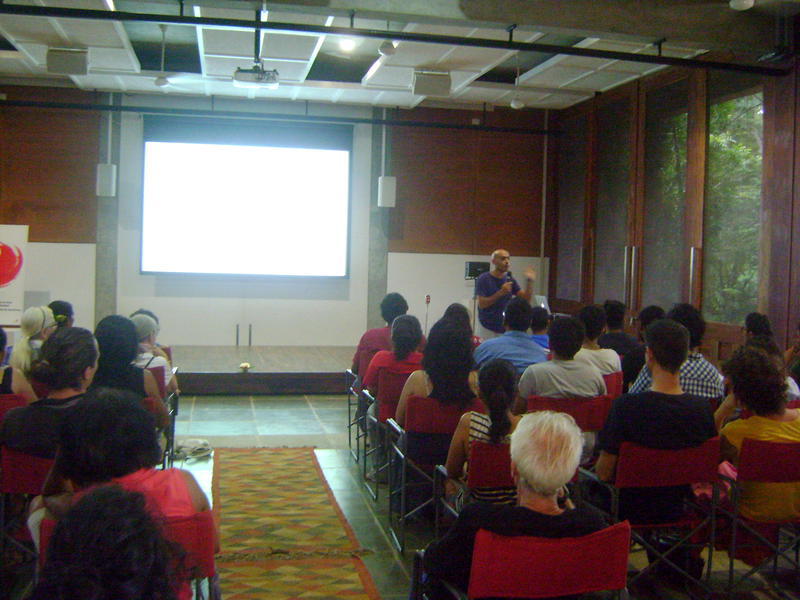 Environment plays an important role in the society we live in. In this presentation by Omar, get to know about environment dating from prehistoric times to the 21st century.

We, Yona and Leela, are two Future School students who came to do their first week of volunteering in the AV Radio. We learned to make play lists, edit recordings and for the day before our last we went to two schools in order to ask a couple people the same questions about a hot topic in Auroville at the moment, SUMMER!
No one can escape the heat, not even with the latest rains (which we are all extremely grateful) so we decided that instead of trying to forget about or ignore the weather, we will bring it up and see what people have to say.

RAD on restructuring TDC/L'Avenir d'Auroville was ratified by 81% of votes.
RAS shares that on 11th May, 2017, an information-sharing General Meeting (GM) was held, where the Entry Task Group (ETG) presented the proposed changes to the Entry Policy 2015. We are invited to answer some questions on this topic (the feedback period will run for two weeks until Wednesday, June 14)
Auroville Institute of Applied Technology signed MOU with 6 companies in Tamil Nadu 
and Pondicherry to be partner; and thus aquired industry stipend for 96 students under the Dual System of Training.
The Matrimandir Team informs us that Matrimandir will be closed to visitors for urgent renovation and repair works from 5.6.2017 to 5.7.2017. For Aurovilians, concentration the Matrimandir will be open from 6 – 8 am and from 5.30 to 8 pm only.
Be honest towards yourself -(no self-deception). Be sincere towards the Divine – (no bargaining in the surrender). Be straightforward with humanity -(no pretence and show).
The Mother, 25th of June 1963

An open discussion on the Solar Kitchen roundabout.  The objective is to look at positive and negative aspects of the design and see which features need to be modified and improved. The conference took place at SAIIER conference room L'avenir d'Auroville  and all community people were invited for the open discussion.
Mother's Questions and Answers, November 30, 1955, Part 1
Mother explains that weather conditions are caused by small entities which we can talk to if we want a change in the weather. She teaches that all forces are personal and all things in Nature are personal, but if we consider them as impersonal things our relationship with them is impersonal. It seems that at the time of this class there is a lot of rain which could interfere with a performance if it is not stopped. Mother speaks about her investigation into the real reason for the rain. This week there is no original French tape recording of Mother's class.