Daily Archives:
2015/11/06
Auroville Radio focuses on the many changes we are seeing, talking with Inge of the Residents Assembly Service (RAS), Sindhuja of the Auroville Council (AVC) and Elisa of the Working Committee (WC) to try and find out more about what is helping bring about some of these long wanted changes to Auroville's organizational systems and meetings and explores what further could be done.

In which Renu reports on the first Active Residents Assembly (ARA) meeting, Wazo makes some observations calling the ARA a British conspiracy and an informal parliament of inactive people and defines the general role of various countries in Auroville and so much more while Andrea speaks of commitment as a motivating factor for creation and change and more
To support Off the Cuff and the Auroville Radio please visit the page: https://www.aurovilleradio.org/donate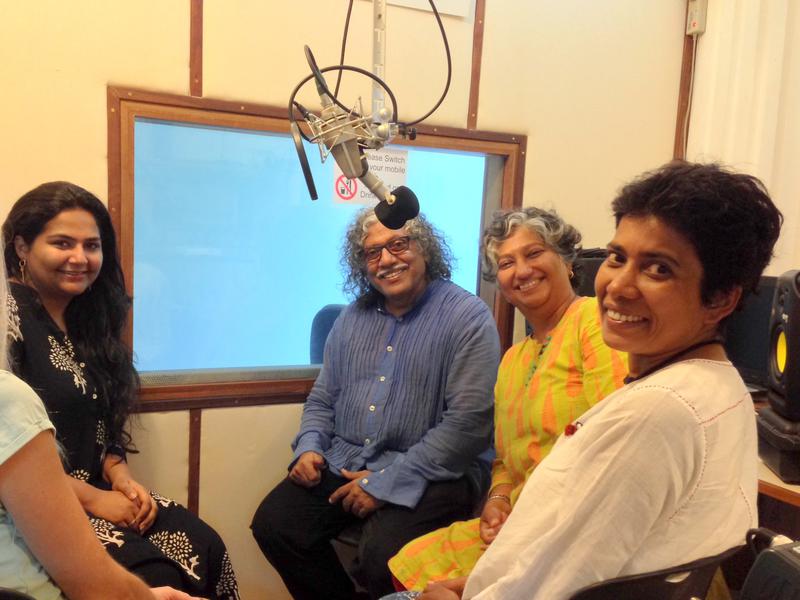 This morning Pushpanath Krishnamurthy, Anjali Schiavina, Devina Singh and Uma Prajapati visited us in our studio to share some exciting news on Fair Trade and the first Twin Towns in this part of the world – Pondicherry Auroville.
To support the cause of Fair Trade itself Pushpanath will undergo for a 450 kilometers long walk from Pondicherry to Ooty, passing farms, villages, producers, craftsmen, and other Fair Trade organizations… as he has been inspired by Gandhi peaceful movement, but Push will walk for eradication of poverty through this movement.
Walk will start on 20th of November from Gandhi statue in Pondicherry, passing through Auroville on its way.
On Facebook: Fair Trade Twin Towns Puducherry & Auroville
From the web:
"What is Fair Trade?
Currently the most widely recognized definition of fair trade was created by an informal association of the four main Fair Trade networks (Fairtrade International, World Fair Trade Organization, Network of European World Shops and European Fair Trade Association).
Fair Trade is a trading partnership, based on dialogue, transparency and respect, that seeks greater equity in international trade. It contributes to sustainable development by offering better trading conditions to, and securing the rights of, marginalized producers and workers – especially in the South. Fair Trade organizations (backed by consumers) are engaged actively in supporting producers, awareness raising and in campaigning for changes in the rules and practice of conventional international trade.
Fair Trade's strategic intent is:
Deliberately to work with marginalized producers and workers in order to help them move from a position of vulnerability to security and economic self-sufficiency
To empower producers and workers as stakeholders in their own organizations
To actively to play a wider role in the global arena to achieve greater equity in international trade."