Daily Archives:
2017/08/15
This reading is from Part TwoThe Knowledge of Integral Knowledge, completing Chapter 1, The Object of Knowledge, pages 293 – 299.
Sri Aurobindo reminds the reader again: everywhere and in all conditions is One, however hidden to us, the Supreme is here in the world. The object of a Yoga of spiritual knowledge is this eternal Oneness, eternal Reality, this Self, this Brahman, this Transcendent, dwelling over all and, in all . . . manifest (yet concealed) in the individual, manifest (yet disguised) in the universe. This is the integral knowledge.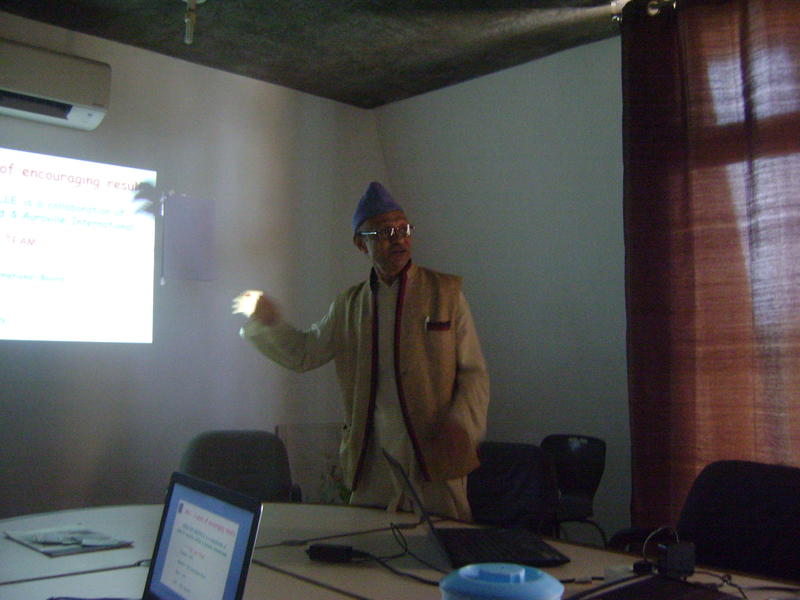 After three successful years, Acres for Auroville stepped into the 4th phase of its journey today on the 15th August, the auspicious day of the Independence Day of India and the birthday of Sri Aurobindo. We had a presentation for the Auroville's 50th birthday shown along with a healthy discussion amongst the Aurovillians and Aryadeep, Mandakini(who was available on Skype), Sigrid, Marco and Priya, on the land of Auroville.
Check out more on
https://www.aurovilleradio.org/uniting-for-aurovilles-land/