Category Archives:
Social Development
Volunteers' Presentation talk about social work in Auroville. Once a month, SAVI would like to share with the community the real stories of volunteers and the importance of their involvement and contribution to the development of various local and communal projects. This month, Laura Haslett and Tanvi Gupta present their experiences working with Auroville Village Action Group (AVAG), the background, aspirations as well as past and present outreach projects working with villagers that they have been developing and delivering. Melanie LeFebvre shares her experiences as a long term volunteer at Ecofemme Project. She talks about her involvement in expanding business and marketing side of the project, school outreach projects and raising important issues surrounding feminine hygene. Recorded at the Pavilion of Tibetan Culture on 28/01/2016 Presentation organised by SAVI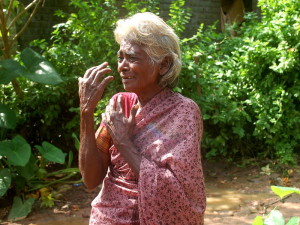 After the flood, damages and health problems in the villages come to light
The program is in English and Tamil.
Crossing a village like Bommapalayam near the beach, everything seems well. The main street, which has been flooded two weeks ago, is dry, woman are sitting in front of their houses sieving grain.
But when we ask them how they are, lots of them get angry: They have been all flood victims, but none of them got any help. Water stood into their houses and damaged walls, ground water got polluted by entering flood water. In Edayanchavadi, we met families whose members are completely infected by a skin illness, having perforated feet.
It is always the poorest, low caste, the woman and children who are suffering most, like the little son of Venkatesh, who works in Auroville Town Hall. And sometimes, they need only small amounts. In Kuilappalayam,In front of New Creation, the property of one family is still flooded completely. It attracts invasions of mosquitoes, and lately, they had a group of water snakes in front of their door.
Auroville has set up a help fund for affected villagers which coordinates material and financial support. Donations are very welcome.

See also the interview with help relief coordinator Anita
https://www.aurovilleradio.org/we-are-living-in-a-disaster-area/

How to donate:

IN AUROVILLE:
Financial Service Account No. 251220
For transfers from Indian bank.
Auroville Maintenance
Account number – 163101000118
ICICI bank Auroville
Ifscode – ICIC0001631
Description – Flood relief
For transfers from abroad
State bank of India Auroville township.
Purpose: Flood relief
Branch Code - 03160
Swift Code - SBININBB474
Account - Aurovill unity fund
Account Number 10237876508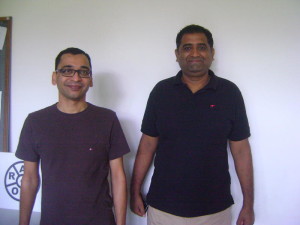 With Professor Ajay from Queens University for Urban and Regional Planning from Canada, and Lalit from Auroville Sustainability Insitute we talk about the projects that they were done by the students here in past few years - 1. Urban design guidelines for Crown 2. Sustainable development indicators for Auroville 3. Framework for community participation in Auroville For this year topic on community participation which will be presented on Saturday 12th between 4 to 6pm at MMC ten students have done lot of work, many hours in different phases, even before coming to Auroville. The topic is very alive since the beginning but it will require more consistent manner and sustainable effort towards the same goal. This particular exercise gives us a very good glimpse, a possibility how a complex topic like this can be approach.
Sigrid and Jasmine share their stories of involvement in the Acres For Auroville (A4A)  fund raising campaign, and their involvement in Green Acres - a project to which they are passionately, actively dedicated. They call it a sister campaign. Both of them acknowledge the importance of the Green Belt in the Master Plan of Auroville for the purpose of protecting  and securing our natural resources, and to further develop the city as a real example of sustainability according to the Mother's vision. As they say; the Time is NOW! to purchase the remaining plots of the land which do not yet belong to Auroville. Private developers are actively  endangering the integrity of the city with their speculative way of purchasing land and building exclusively to satisfy their own greed for profit. More important, Sigrid and Jasmine see the collaborative fundraising campaigns of  A4A and Green Acres as tools to bring people together, to work together, and  to bring human unity. For 7th of February of this year they are planning an interactive communicative event at the Unity Pavilion, which they call  Landing Auroville. There will be movies and music, and things for people to see and do. Everyone is invited! The organizers see this gathering as a celebration of the sacredness of the land itself. http://www.colaap.org/ http://www.colaap.org/green-acres/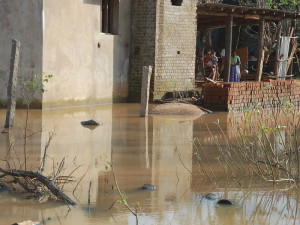 Help is still very much needed into the affected villages

Anita, Aurovillan from North India, is a woman with a big heart and all the energy to move things. People like her are very much needed in our region right now. ''We are in a natural disaster'' she says, ''but we are not in the disaster areas set up by the government, like Chennai''. So the villages around Auroville which had been flooded have few hope to get any support if not from Aurovillans. But there are lots of houses damaged or even destroyed, waste water entered drinking water taps, insects are increasing rapidly and, as Anita warns, there is a high epidemic risk right now. During the rainy season, the most heavily affected people had to live in public halls like village schools. Now, the majority of them went back into their houses – and had to face all the damage and the stink around. ''We are entering in a new phase of disaster help'', Anita says: to clean up, and to prevent the outbreak of more illnesses. For this purpose, every day, sometimes every hour counts.

Auroville has set up a help fund for affected villagers which coordinates material and financial support. Donations are very welcome.

How to donate:

In Auroville:

Financial service account no. 251220
FOR TRANSFERS FROM INDIAN BANKS
AUROVILLE MAINTENANCE
ACCOUNT NUMBER – 163101000118
ICICI BANK AUROVILLE
Ifscode – ICIC0001631
Description – FLOOD RELIEF
FOR TRANSFERS FROM ABROAD
STATE BANK OF INDIA AUROVILLE TOWNSHIP
Purpose: FLOOD RELIEF
Branch Code - 03160
Swift Code - SBININBB474
Account - AUROVILLE UNITY FUND
Account Number 10237876508
Auroville belongs to auroville and no one else. People who make this place worth it, not only for themselves but also for people who visit auroville everyday. Rj Mantra (a 5 times best RJ of India winner by RAPA and PROMAX Awards), speaks to people in Auroville and finds out what makes this place tick.