Category Archives:
Auroville's Economy
The CAT team commenced the program with a brief presentation about 'Progressive Integral economy' where they emphasized on the need for a self-sustainable economic model for Auroville, to make the pre-existing system function efficiently and also to promote consumption of local produce by the residents/guests.This would increase the economic value of auroville where there would be lesser dependency on external resources and thus to enable units serve the customers well with internal support. It was followed by 3-tables group discussion depending on interest level of the participants. The recording also covers a short question & answer session. Thanks to the CAT team for their brilliant ideas, dedication and efforts. We wish them best of luck for all their future endeavors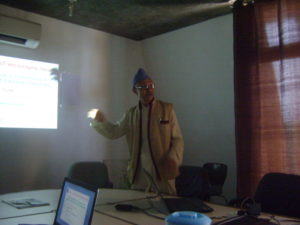 After three successful years, Acres for Auroville stepped into the 4th phase of its journey today on the 15th August, the auspicious day of the Independence Day of India and the birthday of Sri Aurobindo. We had a presentation for the Auroville's 50th birthday shown along with a healthy discussion amongst the Aurovillians and Aryadeep, Mandakini(who was available on Skype), Sigrid, Marco and Priya, on the land of Auroville.

Check out more on
https://www.aurovilleradio.org/uniting-for-aurovilles-land/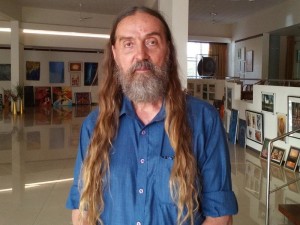 The BCC has taken an initiative to hold open meeting with the members of the community, in their effort to make matters more simpler. The presentation speaks about the accounting performance for the year 2016-17 in comparison to the previous year, 2015-16. The presentation was given jointly by members of Budget Cordination Commitee, BCC, which is a sub group of the FAMC, member from Human Resource Team, HRT, which is subgroup to BCC. This is seen as a healthy move and generally in a good direction as during the presentation it was noticed, community members were able to share their grievances but also were able to seek relevant information, thus strengthening the notion of transparency of the systems. Many suggestions were provided to the presenting group by the members attending the presentation which indicates such presentations act as a bridging instruments and should be encouraged. A major topic of the discussion was the status quo of maintenance and the policies surrounding it, a notion was passed around to have a study group formed which can formulate and help finalize maintenance policies which the community at large can comprehend and are in line with the ideals of Auroville.
As per the new mandate, the FAMC must take initiative to meet with the community every 3 months and make a presentation of situations. This is was the very first such a kind of presentation. The presentation was conducted by Angelo, Chandresh, Lyle, Shaoli, Ayesha, Yuval, Amy, Ulli, Prabhu and Bindu (was out of station). The new FAMC team declared to the community what has been its objective for the past few months since it has taken charge. 1. Increase transparency and accountability, 2. Increase accessibility to DATA related to assets and finances, 3. To improve the efficiency in use of Collective wealth 4. To review and improve the maintenance system The new mandate given to the FAMC seems like a challenging one to which the new team is working diligently towards, but has made a suggestion to create a transition period for new teams to come into work given them time to understand each other as a group and also the the work set upon them this will save the team and the community huge amount of time and energy.
Mr. Rajendra Kumar P, an expert on GST from Chennai shared his insights at Unity Pavillion.
5th Sept 2017 - CAT - ' Exploring Prosperity ' Auroville is approaching a landmark date, 50 years of existence. This is a wonderful opportunity to come together and celebrate our unity and resilience but is an even bigger chance for us to go into an introspection of where we are and what should be our route map for the future. A group of Aurovillians have taken up the challenge to address core issues in Auroville, in areas regarding Human resource, services, commercial units, farms & forest, education, fixed assets and self governance. The core team comprising of Pashi, Umberto, Luigi, Joseba and Giacomo with a support group of Anandi, Mita, Srimoyi, Rita, Paulette, Jaya, Romel and Mimansha. Listen to the meeting as Pashi and group explore deeply into the Mother's actual original plan with facts and figures for developing Auroville - A city the earth needs. The group identifies itself as 'exploring prosperity' and can be contacted at exploringprosperity@auroville.org.in . this is an open group and is open to all ideas related to steering Auroville onto a sturdy path progress and collective prosperity.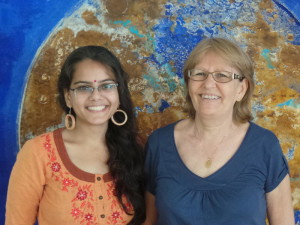 A new study group has been inspired, to brainstorm and create a resolute economy structure for Auroville of the future. Spearheading this endeavor is Jaya and Divyanshi, in collaboration with other team members. We have a tendency of approaching economy in a very logic frame of mind, based on financial rules and principles and tend to have rigid parameters, here we have a refreshing new approach to economy with spirituality at its base, guided by the principles of only The Mother, and fundamentals derived from interpretation of the Matri-Mandir gardens. Yes! the Matrimandir gardens is like a matrix in its own, gifted to us by the Mother and can bring enormous insights into designing of lifestyles and ecosystems, as Jaya elaborates in this interview. They propose, for an out-of-the-box solution is required to shape an economy, which should have no parallel in the world, as it should very well be like an invention, such is the theme set for Auroville. It is an interesting and thought provoking point-of-view where you have flowers, gardens, spirit and feelings as a vocabulary to design an economy which serves the people rather than an economy designed to enslave the talent and power humans can produce. This group has started off with small steps but with great intensity into research and problem solving methods, starting right from the micro level and building up the economy story. Anyone listening to this interview and is related to Auroville economy must consider offering time and energy to this special group, determined to achieve The Mother's Dream, "Money is no longer the sovereign lord of people"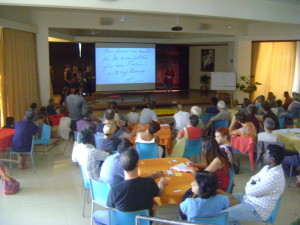 Well attended 2nd CAT (Create Auroville Together) yesterday at Unity Pavilion with the title "Where we are to Where we can be... " has brought forward some fresh and "new" ideas. Partialy meeting, partially barnstorming workshop in groups, has united different members of the community in the quest to look at our vital part of our life - economy.