Category Archives:
Auroville's Economy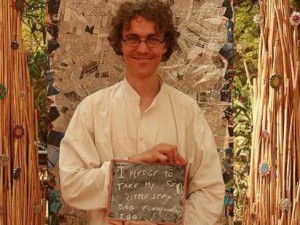 Gijs introduces us to the work of the ad-hoc Resource Mobilization Team (Taranti, Marieke and Gijs). They meet every Wednesday morning in Upasana. Listen to how project holders can get help from the team in; project writing, organizing and matching them with funders and more. In cooperation with PCG the team is looking for other sources that could match the needs of funders and project holders. Gijs is also the founder of Tamil Nadu Ultd http://unltdtamilnadu.org/ which helps to fund social entrepreneurs.
You can also look here: http://wiki.auroville.org.in/wiki/Ad-hoc_Resource_Mobilisation_Team
On January 1, 2012, the Aura was introduced to Auroville. The Aura, not quite a currency, but more of a symbol of exchange, was created to expand Aurovillian's ideas of ways to deal with money. I took some time to speak with B about the emergence of a symbol of exchange that is a wholly Aurovillian concept, and the question of how money is handled in Auroville. The Aura is made out of waste paper, printed at the Auroville press, and embellished with the well-known symbols of Auroville.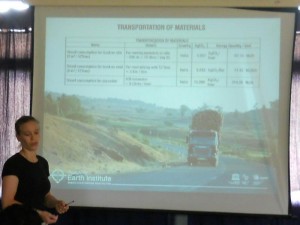 As a part of Sustainable Habitats - architecture programs for professionals, organized by Auroville Green Practices Workshop with Auroville Consulting this morning three speakers addressed aspect of renewable sources of energy. Toine was presenting Sustainable Urban Energy Solutions, Joerg was talking on solar PV installations and from Satprem's office Amanda was going deeper into embodied energy in the buildings
On August 18 2011 the Budget Coordination Commitee (BCC) had a meeting at Cinema Paradiso. Lyle, a member of the BCC, presented the City Services Budget for 2011/2012. He informed the participants of the budgeting process and demonstrated the total budget and its allocation for the upcoming year. Moreover he gave a comparative resume of the past budget allocations. The presentation opened an interesting debate on these topics. At the meeting were present also members of Fund Asset Management Commitee. Click here to download the presentation.