Akash and Monica have been experimenting with hydroponics and aquaponics for several years and they now share their latest research on urban rooftop farming using hydroponics. They have been growing mainly greens such as lettuce and arugula and hope to continue growing throughout the year.
Spiruline, a magic waterplant identified as the food of the future for its fantastic healthy components is produced in Auroville since 15 years, the local climate adds an important criterium of quality : SUNDRIED, so the plants don't lose any quality during that process . This farming is expending in terms of quantity and variety, including news plants often produced outside the farm (alfalfa ........) as new kinds of farm products . The farm is now totally located in Windarra farm. More than a job for the workers , a daily slice of life.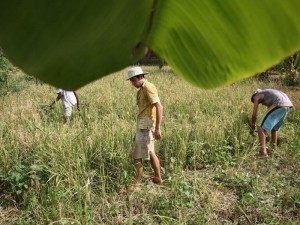 The rice harvest at Solitude has started, and the farms volunteers from many different countries have begun to work in the rice paddy field. Only organic vegetables and grains are grown in Solitude, always following the principle of biodiversity and crop variety. How do the volunteers like the hard work in the field? Listen to the sounds of the rice field, the workers impressions, and Josh, who explains the philosophy behind the rice cultivation and the current situation. Anyone is welcome to join the rice harvest if they are interested.
In the week before at the 15th of January the biggest Indian Festival of Pongal takes place, Auroville Farm Group organized their Pongal Farm Festival. They offered two days with presentations of the organic farm work in Auroville, gratis food (including, what else, Pongal rice), live music, information desks and food associated plays for children. A Documentation of the second day.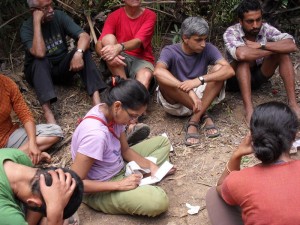 From Saturday 8th till sunday 10th February at Solitude Farm a group of around 20 people participates in a permaculture workshop. They were tought about permaculture which is the farming system of Solitude. With all explanations from Krishna, head of the farm, within 2 days, they prepared a field and did the planting. There You'll hear about seeds, combination of different plants. He talked about Fukuoka's book the Japonese "father" of permaculture. The book is available at Free Land book shop in Auroville. The book shop is in Edayanchavadi.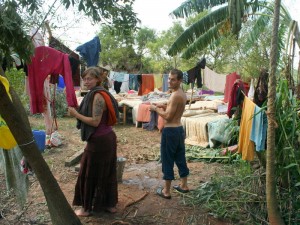 You can hear interviews and soundscapes from sadhana forest, recorded 2nd of january 2012, a couple of days after cyclone Thane hit the community. Aviram, founder of Sadhana forest, speaks about his experience and the consequences for his home. Also some of the volunteers active at Sadhana share their feelings about the storm passing by and what needs to be done now. Although the conditions are harsh, all the volunteers keep their spirits high. Sadhana forest, a forest in the making, will recover and keep on growing...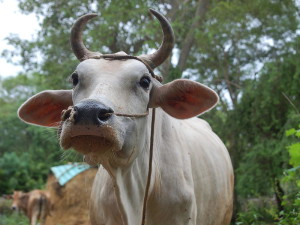 On Tuesday, 15 of December, the Joy of Learning Team invite for presentations from Auroville farmers. After a general paper on Auroville farming, Jeff mentioned that what our farms seasonally can grow and what consumers like to eat doesn't fit together. For example, they ask for tomatoes all over the year, so except during the season (January to March) Auroville has to import them. So, the town is quite far from self-sufficiency and many farms have still a lot capacity to grow. In January 2016, there will be set up a web portal with local and seasonal recipes: http://eatingwiththeseasons.org How expensive are Auroville products? Vivek spoke in his presentation about the use of toxins like herbicides, chemical fertilizer, drugs and hormones in agriculture. He showed that the use of many toxins exceeded the extreme values in india, and their prophylactic use in huge quantities is very common. As they cause highly health damages, for example to the nervous system, it would be reasonable to avoid such products. He also mentioned the prices for Auroville farm products and presented examples of popular Auroville grown vegetables. They were less expensive than even conventional products and much cheaper than organics in Pondy, because they are sold without much traders. All papers will be set on Auroville Intranet (Auronet) the upcoming week.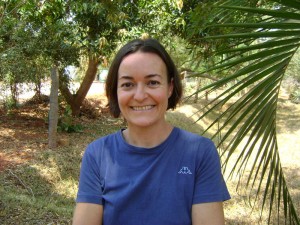 About the same time as new Cycle Kiosk construction, at the area of Solar Kitchen and PTDC, was "growing" up, also the new dismoutable house was growing across the road. In about three months the work was done, and since two days the Foodlink is gratefully occupying the new spaces, just behind Nandini. About construction, the cost and the purpose of this new building Isabelle shares with us, along with the updates on their work, and plans for the future. From next Friday, 25th we can also purchase vegetables and food directly with them.
Good news! Foodlink, the Auroville farms cooperative, has now moved into its new building (PTDC area, after Nandini). The farm group office has moved with us as well. Come and have a look at the new premise and discover the dismountable building concept from Auzolan. We would like to thank PTDC and Solar Kitchen for being our hosts all these years, sharing with us their space and facilities. A very special thank you goes to Anandi who warmly gave Foodlink the space to grow, with allowing us to share her office when we started developing our activities, with supporting and helping our team whenever it was needed. Our Team is growing and we are very happy to welcome Inge as our new coordinator. Foodlink is receiving now the produces from almost 20 Auroville farms. Every morning, the freshly picked vegetables, fruits, eggs and dairy products are delivered to us and we are distributing them within few hours among the Solar Kitchen, 2 Pour Tous, Visitor Centre, Kofpu and some other AV restaurants and community kitchens. The grains and rice from all farms are going first to Annapurna Farm for processing and quality check and are then delivered to Foodlink (twice a week) and packed there.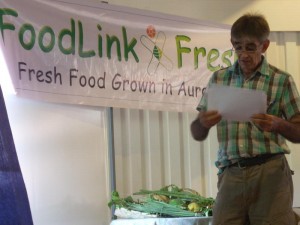 The Auroville Sustainable Agriculture Plan Steering Group prepared on Thursday 11th of August an interesting, and vital to us all presentation on the Five Years Plan. It should secure sustainable grown produce by increase of our own production, which can be done only by the help of the community, by using land more efficiently, by a higher involvement of people in agriculture and by the change of the food habits. Not just the Farm Group but each key sector of the community needs to think of how to be sustainable, to increase awareness.