Category Archives:
Economy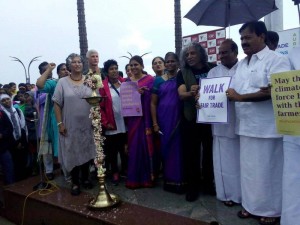 'Go Push go' were the words heard from the group of people supporting Pushpanath for the 450 km long walk, which commenced from Gandhi Thidal in Pondicherry on the 20th of November, Friday. The intention of the walk is to create awareness about climate change and support the newly proposed Fair Trade Twin Towns - Pondicherry and Auroville. Even though the 64 year old activist has 'ageing legs', as he said, the 'extra-ordinary' downpour of rain, in fact encouraged him more for the walk, as the cause for the same was more important and needed for the living community around the globe. The first stop being Auroville, we saw Push sipping cups of chai and grabbing some pieces of cake at the Visitor's Centre. Listen to what he has to say about the incredible journey and his ideas of climate change. Join hands with him by knowing more about his stops between Pondicherry and Ooty, his final destination. The walk ends on the 10th of December!
This is the first of three topics presented by Micheal Bonke on Sep. 1st at the Unity Pavilion on the Varuna concept for Electricity and the energy in kind scheme- with Q&A session at the end. We have separated the 3 hours into three seperate 1 hour sessions based on each topic. Topics: - status of Auroville wind park and Energy-in-Kind scheme - status of the desalination project - status of the research on Matrimandir Lake project - questions and answers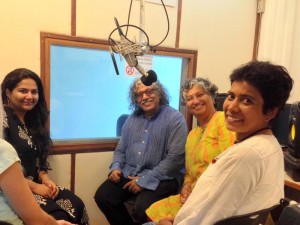 This morning Pushpanath Krishnamurthy, Anjali Schiavina, Devina Singh and Uma Prajapati visited us in our studio to share some exciting news on Fair Trade and the first Twin Towns in this part of the world - Pondicherry Auroville. To support the cause of Fair Trade itself Pushpanath will undergo for a 450 kilometers long walk from Pondicherry to Ooty, passing farms, villages, producers, craftsmen, and other Fair Trade organizations... as he has been inspired by Gandhi peaceful movement, but Push will walk for eradication of poverty through this movement. Walk will start on 20th of November from Gandhi statue in Pondicherry, passing through Auroville on its way. On Facebook: Fair Trade Twin Towns Puducherry & Auroville From the web: "What is Fair Trade? Currently the most widely recognized definition of fair trade was created by an informal association of the four main Fair Trade networks (Fairtrade International, World Fair Trade Organization, Network of European World Shops and European Fair Trade Association). Fair Trade is a trading partnership, based on dialogue, transparency and respect, that seeks greater equity in international trade. It contributes to sustainable development by offering better trading conditions to, and securing the rights of, marginalized producers and workers - especially in the South. Fair Trade organizations (backed by consumers) are engaged actively in supporting producers, awareness raising and in campaigning for changes in the rules and practice of conventional international trade. Fair Trade's strategic intent is: Deliberately to work with marginalized producers and workers in order to help them move from a position of vulnerability to security and economic self-sufficiency To empower producers and workers as stakeholders in their own organizations To actively to play a wider role in the global arena to achieve greater equity in international trade."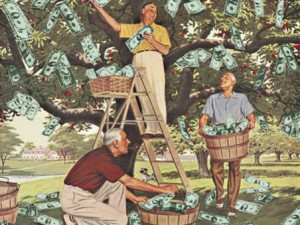 Gijs gives us an update on the new Resource Mobilization Team (Gijs, Taranti and Marieke). What they want to do, how they do it and who does what.
A service unit for fund-raising!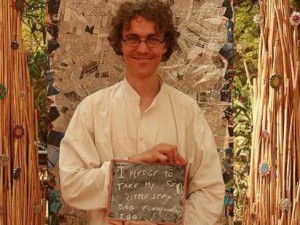 Gijs introduces us to the work of the ad-hoc Resource Mobilization Team (Taranti, Marieke and Gijs). They meet every Wednesday morning in Upasana. Listen to how project holders can get help from the team in; project writing, organizing and matching them with funders and more. In cooperation with PCG the team is looking for other sources that could match the needs of funders and project holders. Gijs is also the founder of Tamil Nadu Ultd http://unltdtamilnadu.org/ which helps to fund social entrepreneurs.
You can also look here: http://wiki.auroville.org.in/wiki/Ad-hoc_Resource_Mobilisation_Team