Category Archives:
Education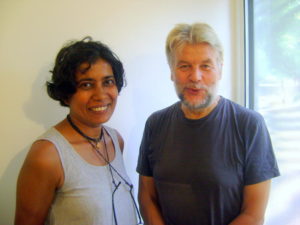 We were hosting Uma and Torkil this morning in our studio, and the talk was on PETRA. What is Petra, where it came from, where is aiming....
Out of Retreat in 2015 many (working) groups has emerged, and one of them was Integral Entrepreneurship Lab, from which group Petra was born. The group is growing, expanding, merging ... because their member feels the need that Auroville moves from urban village toward sustainable township, offering enough support for the human resources to join.
Petra ( a working name, homage to late Petra) would not only be a gateway or filter, but also a place where economy should become a catalyst to turn things around, and develop the city of Dawn; it aspires to be a meeting pong, borderline with holistical approach with inbuilt possibilities and opportunities for residents and visitors alike.
We've been to a small ceremony of consecration and celebration at the new Language Lab building in the International Zone on Auroville's birthday. Here's a short interview to Mita, one of the two founders, explaining us about their activity. www.aurovillelanguagelab.org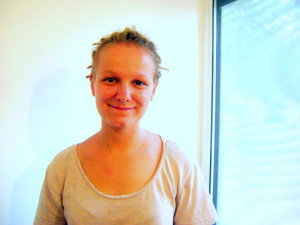 Sarah arrived in Auroville as one of many Weltwaerts volunteers from Germany, and has decided to work with plants, since that is her passion, and maybe her future line of work with environmental science. Most of time here she spent at Botanical Garden continuing with the work of a garden someone started last year., and as she mentions, some one will continue after her ...

Sarah compiled booklet, which supposed to be the first one in the series, on Local Medicinal Plants in Tamil Nadu. That one is focused on healing skin problems with local plants.
So many possibilities, and freedom to chose , would be high on the list of things Sarah like about Auroville, followed by her good relationship with Makachi, a Tamil woman with an enormous knowledge on plants and their uses, who generously shared her knowledge with Sarah.....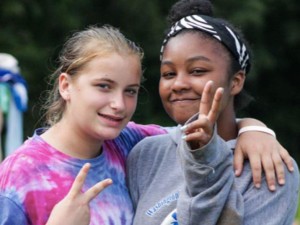 Paula Murphy, who has been practicing as a mid wife for many years, conducted a survey here in Auroville regarding the health and safety of women. Two hundred and eighteen women participated in this and the presentation of the results was given in Saiier on the 16th March by Paula and Michiel Mussies.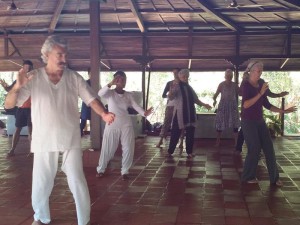 Marco and Krishna offered a valuable workshop for beginners in Tai-Chi-Chuan. The workshop was held at the famous Tai-Chi hall in Sharanga community, in Auroville. The workshop attracted guest and residents of Auroville. The workshop was conducted for 18 days for 3 hours session each morning. One half of the session were dedicated for mediation and Chi techniques and the other half for learning and practicing the 24-forms of Tai-Chi. In an incredible module of teaching, Marco shared his knowledge and guided the students with a masters touch and was very gentle yet vigilant for people's slightest of errors. The workshop was an insight not only to learning of the method but an understanding of Chi which exist in and outside our body, which the Chinese referred to as vital force behind each movement. The Tai-Chi school offers its space every morning throughout the week for people to come and practice Tai-Chi with the masters. Such workshops are unique and life changing for some, as the students attending the workshop give their sharing of experience about the workshop at the end of the interview with Marco. Auroville is truly at the receiving end of a gift the Tai-Chi school and masters like Marco represent.