Category Archives:
Environment
We did of VOX POP on water shortage in Auroville., trying to find out the level of awareness amongst the population.
Most are aware that we are facing sever water scarcity, and they do perform small steps to conserve water in their houses,
Somebody said. "...humanity tends not to look at the conservation until it is a disaster ..."
Yesterday, at the Sustainable Living Institute in Kottakarai was a workshop conducted as a part of a Reasearch program between Heriot Watt Univeristy, Findhorn Foundation College, Scene Connect, CSR, Buddha Garden and Auroville Consultancy. The workshop was meant to learn from the local farmers about the challenges and opportunities in the Tamil Nadu farming community.

This interview is with Micheal and Andrew who are visiting academics from Findhorn Foundation College and Herriot-Watt university. They are developing sustainable agriculture and energy conserving practices . They talk about the technology being tested here could potentially be implemented at a mass scale, and help drastically reduce the unbridled consumption of natural resources. The irrigation systems being developed could result in a 60% reduction in water consumption of irrigation, reduction in compost input, increase in yield and increase in nutrient content of the harvest.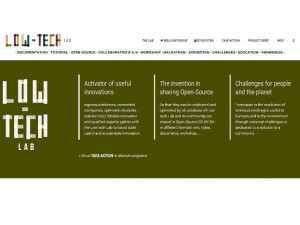 The Low-Tech Lab, an initiative of young ingenious inventors working together to meet basic needs of humanity in a creative sustainable and environmental friendly approach.
One of the main focuses of Low-Tech Lab is working on a global collaborative research program and open-source documentation.
Their next step is to locate a suitable common ground for these inventors and engineers to gather and work together. Could this common space be offered by Auroville?

http://lowtechlab.org/en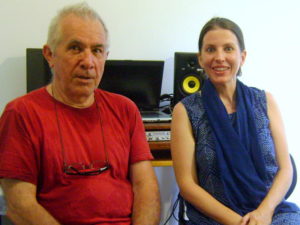 Few days back working groups announced the water crisis, and pleaded the community to be careful in usage of our water. This morning we hosted Tom and Ing-Marie from Water group with updates, and currents situation on water . Tom in details explains where do we get our water from, and what would be the steps in extreme situation or crisis, in which we are headed if there would be no rainfall in near future. Ing-Maries shares some tips on how to save water, with emphasis that those, and more, are available on the web page of Water Group. The group sees future of our water in rain harvesting. Still, situation is severe, and it will take an awareness, and committed acts of each of us to face water crisis.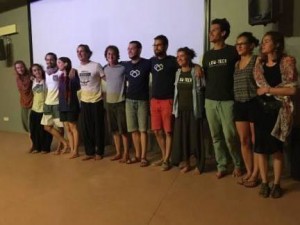 What is the Low-Tech Lab? Is it another business brand using trends such as "sustainable" and "environment friendly" to sell a product, or is this an innovative movement that wants to change the approach to global development?
Considering key words such as "do it yourself", "local manufacturing", "low environmental impact", "economic", "repairable", and "for all", how sustainable and environment friendly are some innovative inventions such as solar panels?
While working on technical solutions, how much do we ease our impact on the environment? Has Low-Tech Lab considered focusing on educating people to be more in tunes with nature?
A brief interview with Clement and Camille from Low-Tech Lab, and Mitia from Joy of Impermanence (Auroville).

http://lowtechlab.org/en