Category Archives:
Environment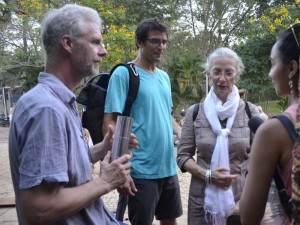 Litter Free Auroville is an initiative put forward in order to eliminate waste from Auroville by using creative means. The first day we witnessed performances where plastic and other waste products were used as instruments. The exhibitions also opens up an array of creative ways these wastes can be used innovatively. We also spoke to the organizers of the event who gave us further clarity on the aim behind the initiative.

For more details on the event, do check out the link:
http://artservice.auroville.org/programs-litter-free-auroville-2017
Monday 6th March we've recorded the debate on Auroville's Waste Water Treatment Plant International Meeting. This was the first time that waste water was handled collectively (for Residential Zones 1&2) instead of at the community level. The Town Developing Council shared information about the WWTP, including the route of the sewer lines, the dewat/vortex technology used at the plant how the purified water will be returned, about the laying of the pipes and the management plan of the WWTP. The TDC tryied to answer to concerns and questions the audience asked while we felt a certain amount of excitement in the hall.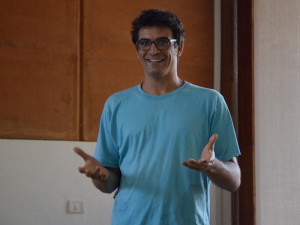 During the Litter Free Auroville 2017 Ribhu (from Wasteless) and Marc (from Upclycling studio) gave a very inspiring talk explaining the current waste management systems in our country and how it is affecting the environment. It started with a movie 'Trash to Treasure, about upcycling and recycling'. Then they talked about how it has become a need to change this system as soon as possible otherwise all of our lands are gonna be converted into a big dumpster. The talk was actively joined by many people.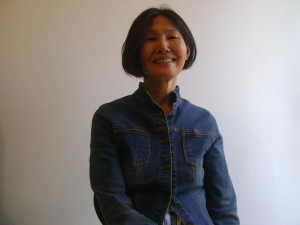 Ok talks about how to make Auroville litter free by accumulating waste and using it innovatively. She talks about her workshop that involved making cushions out of plastic. In this interview Ok further talks about the idea behind Upcycling Studio, challenges faced and her aspirations.
From Water Group Ing-Marie has visited us in the studio, and we talked on few different topics revolving around the ground necessity of our life - WATER.
Since we do live in a city with water sensitivity, how do we perceive it as a community?
Current Water Group started in 2015 (not the first, and most likely not the last) as an advisory body to TDC, consisting of members of different walks of life. They are trying to put together an integrated water management for the city. They are trying to raise the awareness on water sensitivity of the ground reality in our city. In whole this process they would like community to be deeply involved, they would like to increase the water "literacy", they are trying to put up an interactive web page....
As one of the recent attempts to reach out to each member of the community is a call for photo contest with - What could depict the essence of Auroville Water? whereby any format or size .... are welcomed, and the author of winning photo will be fully credited for it. Deadline 15th of March.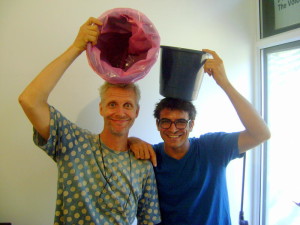 Past Friday LFA2017 has successfully started, and Ribhu and Marc are talking about it.
As Ribhu says "a little campaign" of LFA or Litter Free Auroville 2017 is going on for next almost three weeks with the main purpose to engage the whole community on the topic of our trash. They are trying to center their efforts in the ways how to treat our garbage with the mission to come to the zero waste...
Wastless(educational part), Upcylcing Studio(take care of difficult waste stream) and Eco Service(picking our daily waste) are main players in those efforts, and they are trying to reach integral service, an approach to treat waste.
Marc and Ribhu founded their "heart" in garbage, and are passionately dealing with waste .... on the road of sustainability, which always starts with ourself, on daily basis.

Reduce Reuse Recycle
and sometimes also
Refuse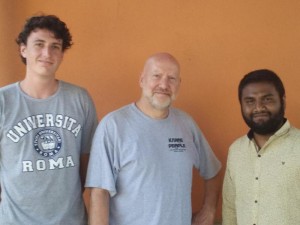 Eureka! Mankind has crossed yet another milestone in sustainable energy and all credit due to Solarus Solar. A company set out to revolutionize the world with their patented innovative technology, which not only gives comparatively four times the solar output but is the only unique product in the market which can heat your water at the same time as producing electricity. We met with the Mr Leen Zevenbergen, CEO of Solarus Solar, who is here in Auroville doing their first ever installation in India. This historic accomplishment was made possible by enormous efforts and good will from Auroville Consulting and Sunlit Unit from Auroville. It is very impressive to hear from Leen the core values on which this technology and his company is operating from, it goes to strengthen the ideology of clean energy and clean values. The company was given a prestigious award 'Accenture Innovation Award' and were granted membership to the social stock exchange of London. More details and contact info is available from their website www.solarus.com. Also joining the conversation are Nagarsammi, their representative in India and Jeron, who is working with Auroville Consulting.