Category Archives:
Renewable Energy

A one day workshop organised by Auroville Green Practices at CSR which introduces participants to the Solar cells giving them an insight into solar installation along with the site visits at various places in Auroville.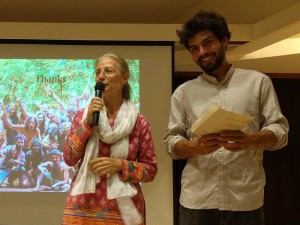 Tony Radet presented a an interesting talk about his alternative energy projects and his experiences while volunteering in Sacred Groves.
In recent years, there has much research and experimentation in the field of wind energy, and the production of wind turbines has become one of the leading examples of renewable energy. Jorge, who runs an initiative at Windarra Farm focused on the production of homemade wind turbines, took some time to speak about his own goals and the awareness of wind turbine benefits. His program, centered in education, brings volunteers and students to the farm to learn how to build their own turbines.
Yesterday, at the Sustainable Living Institute in Kottakarai was a workshop conducted as a part of a Reasearch program between Heriot Watt Univeristy, Findhorn Foundation College, Scene Connect, CSR, Buddha Garden and Auroville Consultancy. The workshop was meant to learn from the local farmers about the challenges and opportunities in the Tamil Nadu farming community.

This interview is with Micheal and Andrew who are visiting academics from Findhorn Foundation College and Herriot-Watt university. They are developing sustainable agriculture and energy conserving practices . They talk about the technology being tested here could potentially be implemented at a mass scale, and help drastically reduce the unbridled consumption of natural resources. The irrigation systems being developed could result in a 60% reduction in water consumption of irrigation, reduction in compost input, increase in yield and increase in nutrient content of the harvest.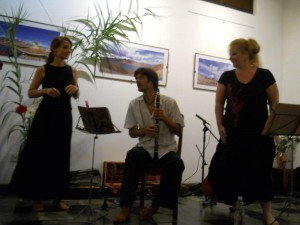 A musical journey with Ashaman, Shakti, Vera, Swaha, Francois and Suresh. ...from snowy Russia to the sweltering Amazon via Ukraine, France, Turkey and Spain.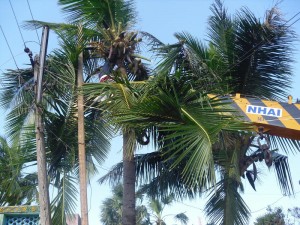 You can hear Prya of Buddha Garden (Auroville), and the village head of Morattandi about their reactions to the cyclone Thane. Although separated by only 5km, their way of coping with the storm is quite different. Morattandi, a village of 2000 inhabitants southwest of Auroville, is still struggling to get the electricity and water supply working again. Buddha Garden, a sustainable farm with solar panels, is up and running again. The village head of Morattandi is giving the interview while giving directions to workmen fixing an electricity pole.