Category Archives:
Healing

In essence, everything in the world is made up of energy. We are all constantly vibrating masses of microscopic particles that are always in motion. Every object, person and organ has a healthy vibration rate called resonance. If that vibration is out of resonance, disease results. These imbalances can be treated with frequencies....

The human body is a symphony of sounds. Every chakra, every organ, every bone, every tissue, every cell has its own resonant frequency, its own sound. Together, they create a unified or composite frequency, with its own sound, like the instruments of an orchestra coming together.

the soundtrack offers Gregorian chants .from different corners, as an example of traditional frequency healers...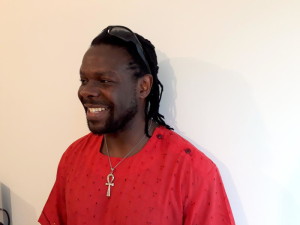 An interesting interview with Aunkh H. Chambalala, who visited us this morning to invite us to the first of his talks. The talk will be on African Astronomy and Cosmology, and was scheduled for today at the Unity Pavilion. Aunkh gave us an insight in ancient African knowledge of astronomy, cosmology, and affairs of life. Amongst others we were talking about today's youth, and his passionate involvement in education them.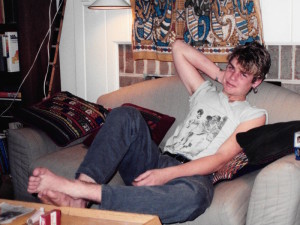 In a windy open field by Sacred Groves friends and volunteers gathered for a small memorial tree planting ceremony for Steven. Steven's brilliance, humor and personality were hard to forget despite his short and colorful life that ended 20 years ago. For those of us that knew him a palpable sense of "at last" was felt, by this acknowledgment. The gentle and willing presence of the Sacred Grove volunteers attending the ceremony, gave me a sense of that impersonal Auroville intimacy which makes this dream eternal. A memory book can be found at the Auroville library. This ceremony took place on Jan 31st 2015.
With following piece we are starting a podcast on Frequencies, and Healing Frequencies with the note that everything is vibration. From the electrons spinning around the nucleus of an atom, to the planets spinning around suns in the galaxy, everything is in movement. Everything is in vibration a frequency. Every object has a natural vibratory rate. This is called it's resonance. One of the basis principles of using frequency as a transformative and healing modality is to understand the idea that part of the body is in a state of vibration. Every organ, every bone, every tissue, every system--all are in a state of vibration. "You are a digital, bioholographic, precipitation, crystallization, miraculous manifestation, of Divine frequency vibrations, forming harmonically in hydro-space." Dr. Leonard Horowitz, author, investigator and speaker Math scientist Victor Showell describes 528 as fundamental to the ancient Pi, Phi, and the Golden Mean evident throughout natural design. Vic Showell and John Stuart Reid (a pioneer in acoustic research and cymatic measurements) have proven that 528 is essential to the sacred geometry of circles and spirals consistent with DNA structuring and hydrosonic restructuring. According to Dr. Leonard Horowitz, more than any sound previously discovered, the solfeggio 528hz "LOVE frequency" resonates at the heart of everything. It connects your heart, your spiritual essence, to the spiraling reality of heaven and earth Extraordinary 528Hz Miracle Love Tone and DNA Repair Frequency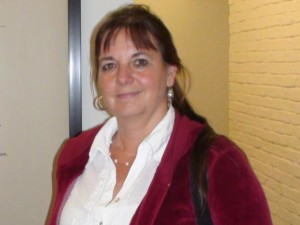 In conversation with Sigrid, speaking about her upcoming workshop in 18th Jan from 9 - 5 30 pm in 'Integral Health'. A vast array of expertise is available within this workshop covering from homeopathy to hypnotherapy and focus on trans-personal regression. What it means is, any issue or ailment you are dealing with cannot be addressed just by the surface, whole lot of activity goes on much deeper level which must be identified and only then an actually remedy can be diagnosed. The workshop is an opportunity to get introduced to topics like transpersonal regression which works on mental patterns through the body structure. Auroville emphasis about holistic health and well being of the individual and not just a quick fix approach. A unique workshop for everyone to participate and get expert guidance. For more information you can contact Sigrid or visit her website www.sigridlindamann.com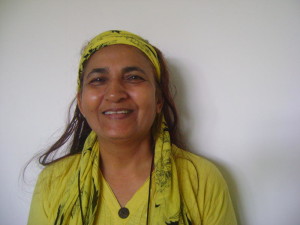 Featuring Dr. Geeta Auropremi who will lead us through ayurveda.
introduction about human being. According to ayurveda human body is a divine being, and ayurved is user guide.
How we are to live happy, healthy, long life, peaceful and spiritual life it is written in ayurveda..
If we take correct ayurveda knowledge and follow this knowledge, our life is happy, healthy, long.
To share this knowledge Dr. Geeta shares with us the series of Ayurveda.