Category Archives:
Healing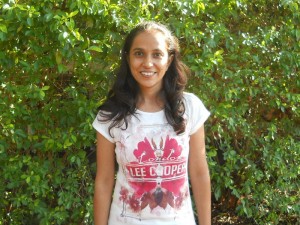 Listen to Dr. Amitoj's adventurous past and her journey to the Auroville Dental Clinic where she has been working for the last five years.
You will learn about the new activities, projects and programs undertaken by the team locally and on the national level. The Auroville Dental Clinic has been developing over the last 30 years, it has been researching and practicing methods such as "the zero concept" and creating awareness programs such as Adcerra (Auroville Dental Centre Education Research Rural Action) which is applicable for rural India as well as providing treatment to Auroville and its surrounding villages.
You can learn more about the work by visiting these sites: http://www.auroville.org/contents/104 and http://ruraldentalcare.in
To contribute to their effort please donate to the pour tous account number #251490 if you are in Auroville for people abroad please visit http://ruraldentalcare.in/donation






Tyler Carson, a volunteer at Village Action Group, has came to Auroville in the group of twelve as their part of intership of the study on integrative energy healing. Their study in Seattle is a three years program design to incorporate teachings from India(Vedic system), China(meridian system) and North American Native tradition in order for students to know how to use the universal energy in order to promote healing in the body. Tyler is working on sound healing by allowing his heart to be open to the Divine while making the music.
Given the recent news attention to the rape case in New Delhi and other cases of violence against woman across India. Anandi and Noel organized a special meditation session for Aurovillian's to radiate love and kindness to protect and support all woman in India and across the world. Anandi also displayed two very old wooden Goddess statues. One includes a Rain Goddess from Africa. The meditation was opened by Noel and lasted for fortyfive minutes. Thanks to the twenty plus people that came to meditate.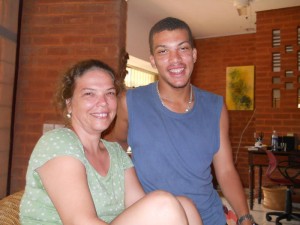 A majority of our population and pioneers will be needing medical attention and or assistance increasingly, thus energy, skills and finance are crucial today for the support that will be required in the coming years. Auradha describes her views on health services and the challenges to provide improvements to the health infrastructure of Auroville. She discusses the work at Kailash clinic, the ambulance project, midwifery and the new Auroville Institute of Integral Health to be completed this year and the many efforts needed to complete it.
In Friday morning session of Steps Ahead .. presented by Sri Aurobindo Centre for Studies.. Indian and the World (Bharat Nivas) in collaboration of other Working Groups Kailash Clinic and Auroville Institute for Integral Health presented their reality of different ways of how to deal with diseases and ill condition of human body and spirit. At the end also benefits of Laughter Yoga were presented with short demonstration.
AVIIH Mission Statement: The mission of the Institute for Integral Health is to create an effective health care system. It has chosen to accomplish this task by adopting the recently emerging health care model called the integrative practice of medicine. This model is based upon the collaboration of multiple systems working together to provide comprehensive holistic care: These include but are not limited to: western allopathic, naturopathic, traditional Asian and energetic methods of healing.By combining the various diagnostic and treatment strengths of diverse systems, the integrative model effectively addresses where the current system is limited. It does this by providing low cost health care that prevents and treats disease. This subject will be more deeply explored further in this proposal. Therefore, the Institute has dedicated itself to effectively providing comprehensive Health care by adopting the Integrative model of medicine. '
Are we washing away a simple, medicinal and self-tailored tonic, which could heal our wounds, inside and out? According to Jim, a guest presenter from Australia, yes, we are indeed. Jim is a proponent and informal researcher of Auto-Urine Therapy, an ancient Indian healing practice. Quite well-known in India but not so often practised in the 21st century, urine therapy is presented by Jim as a cure to some of humanity's most-pressing health woes. This is a recording of an informal talk he gave at Quiet Healing Center last weekend.
The first ten minutes are from a short interview recorded with Jim before the talk, and then the recording shifts to a live recording of his talk.