Category Archives:
Medical Research
Jacques est un dentiste franais. Jusque l rien d'extraordinaire. Jacques avant de s'installer Auroville il y a 29 ans, avait pratiqu la dentisterie pendant 10 ans en France. Alors naturellement en arrivant c'est ce qu'il a voulu faire. Pendant plus de 20 ans Jacques a parcouru les campagnes indiennes avec sa fraise et son gnrateur pour soigner et duquer les enfants une meilleure hygine de vie. Mais un beau jour tout s'arrta. Jacques aprs 19 ans de pratique fut pris d'un mal de dos terrible. En se renseignant autour de lui, il compris qu'il n'tait pas le seul dentiste souffrir du dos. Et c'est ce moment l que l'aventure commena pour Jacques...
Pour plus d'informations sur le travail de Jacques et le concept zro www.auroville.com/dentalcentre ' '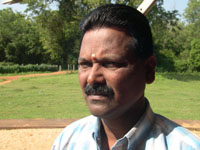 In this week's Tamil program Veeramani of the Auroville Health Service' shares his life stories' in Auroville. He is from Kottakari (a village within Auroville) and has worked as a teacher in Isai Ambalam, which was started by Ivar as a school for dropout village kids about 20 years ago. For the last 5 years Veeramani has worked with the Health Service of Auroville which teaches and maintains hygiene in the Auroville community kitchens, restaurants and the food processing Units. To listen to the interview (in Tamil) click in the logo play.'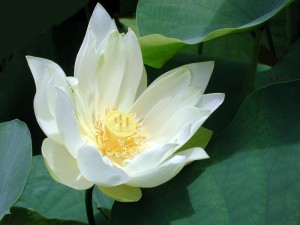 The new integral health institute is slowly getting shape. In this presentation the health team Jocelyn B., Mallika, Mogan, Ruslan, Sumeet, and Veronica with the architects team updated all on the current state of the project. The ambitious vision of the project was presented by Ruslan and Sumeet. Alternative master plans of the building where presented by Houly, Helmut and Salaeja. The presentation was followed by a question and answers from the audience
Imagine 'Om Namo Bhagavate', Mother's mantra, penetrating your very being not as an audible sound, but as light. This is what Mario has created: a device which transmits the mantra as a blue light, via a transparent stone such as a crystal, into your atmosphere. Mario has a background in electronic engineering which he has combined with his intuitive mind and certainly the influence of the Mother. He explains that the vibrations produced through the light erase, or transform negative vibrations in the room in which the device is placed. In the interview you'll find how to contact Mario for further information.
At the second' information/discussion meeting on the New Healthcare Project for Auroville, the Integral Health Services Team (Francesca, Jocelyn, Manfred, Veronica, Dr. Ruslan and Dr. Sumeet)' presented plans for it. Planned services include a lab, x-ray facilities, ultrasound, pharmacy, consultation rooms and inpatient beds. Although the presentation was not as well attended as expected, questions revealing strong interest in this project were asked; some were awnsered.