Category Archives:
Evolution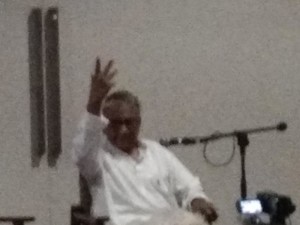 Listen to Manoj Das, as he illuminates on the topic 'man in transition' which he redefined as 'transition with a difference'. Manoj Das was addressing the students from California Institute of Integral Studies, CIIS. Visiting Auroville to learn and share knowledge on different aspects of Integral Yoga. The students were in for a treat as Manoj Das, one of the greatest story teller in India was in mood to create deep insights and share remarkable candid moments from international history, most of which unheard of. The atmosphere was kept very light yet profound by the jovial speaker who in his own way, was feeding the curious students with information which suits their endeavor. A mixture of core science, philosophy, history, politics, spirituality, literature, psychology was served in manner of casual interaction, for which he must be truly appreciated. Manoj Das from the Ashram also shared his own personal journey, upto the point he is today in a very frank and modest manner. It was upto the listener to deepen his grasp because the flow of information was truly profound and inspired a spark of true wisdom. Only in Auroville, is this blend of all worlds possible, a true blessing.
Aliens. What do you say about them? You might believe, you might not. This is the opinion of the few people who were questioned on extraterrestrial life.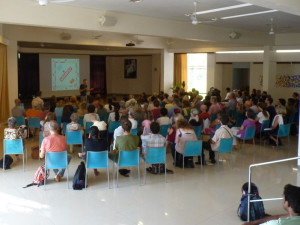 Jean Francois Noubel leads a special gathering at the Unity Pavillion sharing his knowledge, ideas and experience about moving to an Integral Economy.
Now we need to take a deep breath and explore ways to start, to begin, this evolutionary and spiritually economic shift here in Auroville, then the world.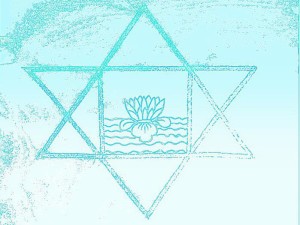 "The Three Steps of Nature" puts forth that in man's evolution there are three successive elements: a bodily life (the basis of our existence here in the material world) and a mental life into which we emerge, raising the bodily to higher uses, enlarging it into a greater completeness, and a divine existence.....which is at once the goal of the other two.
These concepts are explored and explained in depth.
The duration of the reading of this chapter is 35 minutes. Listening could be for approximately 15 minutes at a time, in order to maintain attention and derive the greatest benefit from Sri Aurobindo's writing, as he so patiently describes the Integral Yoga. Of course it may be listened to in its entirety, according to one's condition and attention span.
The Unstitute (UK artists Marianna and Daniel) continues its sonic exploration of meditative landscapes, this time invoking the legendary 'golden country' of Arcadia, ancient Greece, and latent parallels with the Aurovilian project. In Arcadia, the artists become resonant chambers of mentation, projecting internal worlds onto external landscapes, and vice versa. The 'ideal country' of legend is only a tenuous, transient moment existing somewhere between the interplay of external vibration and internal frequency. The dissolution of the parameters of inner and outer - as the ego recognizes its own displacement into fiction, fear or fantasy - is the frequency which we have tried to bring you. This new type of semi-audible space, constructed from audible fractals and projections, echoes of selves creating selves, voices trapped in a chamber of perfect reverberation, evolving into Mandelbrotian sound hallucinations, shall be called an 'Egoscape'.